Returns February 8 Sundays 9/8c

July 24-27

Get in on the action. Play these four The Walking Dead games available on mobile devices, gaming consoles and/or Facebook.
The Walking Dead: Assault
This game for mobile devices is now only 99 cents! Download the app at iTunes.
The Walking Dead Social Game
This Facebook game just released Chapter 3 as well as a new Player Vs. Player mode which lets you raid other players' camps and defend your own. Play now!

The Walking Dead: A TellTale Game Series
Winner of over 70 awards, TellTale's game series is available both for digital download and from retailers. Order or download now!
The Walking Dead: Survival Instinct
Activision's highly anticipated console game is now available for pre-order and features an exclusive "walker herd" mode from GameStop. Pre-order now!
Posted by AMC.com
February 10, 2013 9:55 PM
Filed under: Games, Polls & Quizzes

Features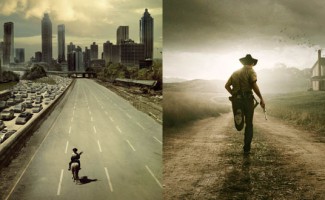 Grab some wings and a machete and gear up for The Walking Dead Zombie Bowl, featuring every Season 1 and 2 episode in order.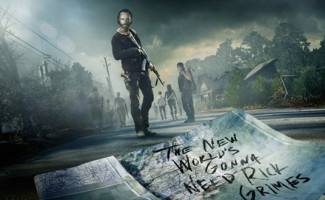 The Walking Dead returns with all-new episodes Sun., Feb. 8 at 9/8c on AMC.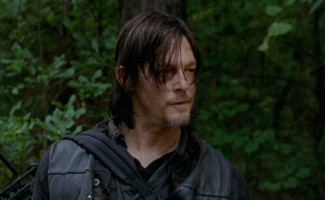 Check out the video now to hear from stars Andrew Lincoln (Rick), Norman Reedus (Daryl), Lauren Cohan (Maggie) and the rest of the cast, as well as Show Runner Scott M. Gimple.
Recent Activity on AMC for
The Walking Dead
The Walking Dead Categories
online staff
Mac McKean, SVP, DIGITAL MEDIA

Hannah Bae, COORDINATOR OF TELEVISION EVERYWHERE

Monica Bhatia, DIRECTOR OF TELEVISION EVERYWHERE

Lee Dayton, SENIOR PRODUCER

Tim Dirks, SENIOR EDITOR & FILM HISTORIAN

Kevin Dreyfuss, VP, DIGITAL CONTENT

John Frankfurt, DIRECTOR OF ONLINE DEVELOPMENT

Mark Heggen, DIRECTOR OF ENTERTAINMENT APPS

Khalilah Martin, MANAGER OF DIGITAL PRODUCTION

Steve Marzolf, DIRECTOR OF DIGITAL VIDEO

Clayton Neuman, DIRECTOR OF DIGITAL CONTENT

Annmarie Nye, DIRECTOR OF DIGITAL MEDIA

Evan Scott, MANAGER OF DIGITAL VIDEO
Contributors
Shavonne Bell
,
Christine Fall
,
Lee Helland
,
Mina Hochberg
,
Carolyn Koo
,
Faran Krentcil
,
Daniel Mangin
,
Eli Rosenberg
,
Robert Silva
,
Alex Zalben
More on AMC
RSS Feeds
Visit More AMC Blogs