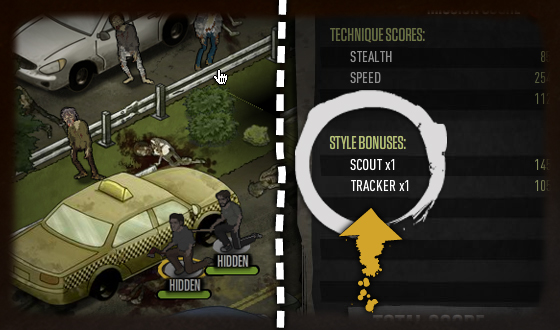 Sometimes you're better off just avoiding zombies in The Walking Dead Social Game. In fact, you can get rewarded for doing so. Stopping to fight walkers will slow you down, so avoid combat during missions to finish even faster and you just might earn "Scout" bonus points. Think that's easy? Well, if you manage to sneak past at least six walkers in a single story mission, you'll earn the "Tracker" bonus plus extra points for each additional walker you get past. These points help you earn mission mastery badges that can unlock special TV items like Daryl's Hunting Knife. Ready to try a more peaceful strategy?

Posted by Shavonne Bell
January 18, 2013 9:00 AM
Filed under: Games, Polls & Quizzes

Features
Scott Wilson, who plays Hershel Greene on AMC's The Walking Dead, talks about how the show has eclipsed his other iconic roles and his recommended reading list for the apocalypse.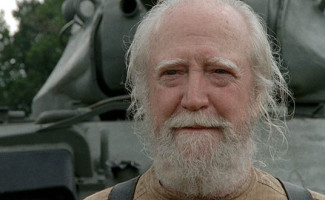 What will the group miss most now that Hershel is gone? Vote now then tune in to the Talking Dead Mid-Season Finale Sunday at 10/9c to see the results.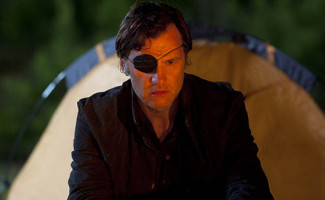 David Morrissey, who plays the Governor on AMC's The Walking Dead, talks about some presidential inspiration for his character and psychoanalyzes what's really going on in the Governor's head.
Recent Activity on AMC for
The Walking Dead
The Walking Dead Categories
online staff
Mac McKean, SVP, DIGITAL MEDIA

Drew Pisarra, VP, DIGITAL MEDIA

Monica Bhatia, DIRECTOR OF TELEVISION EVERYWHERE

Nick Bridger, DIRECTOR OF ENTERTAINMENT APPLICATIONS

Lee Dayton, SENIOR PRODUCER

Tim Dirks, SENIOR EDITOR & FILM HISTORIAN

John Frankfurt, DIRECTOR OF ONLINE DEVELOPMENT

Erica Kelly, COORDINATOR OF DIGITAL MEDIA

Khalilah Martin, MANAGER OF DIGITAL PRODUCTION

Steve Marzolf, DIRECTOR OF DIGITAL VIDEO

Clayton Neuman, DIRECTOR OF DIGITAL CONTENT

Evan Scott, MANAGER OF DIGITAL VIDEO

Ashley Shaw, MANAGER OF DIGITAL MEDIA

Yoshitaka Ito, DEVELOPER
blogs
Editors
Cory Abbey
,
Elizabeth Cline
,
T Sahara Meer
Contributors
Shavonne Bell
,
Christine Fall
,
Lee Helland
,
Mina Hochberg
,
Carolyn Koo
,
Faran Krentcil
,
Daniel Mangin
,
Eli Rosenberg
,
Robert Silva
,
Alex Zalben
More on AMC
RSS Feeds
Visit More AMC Blogs