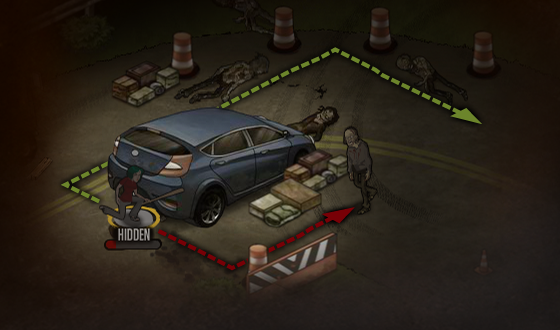 In the world of The Walking Dead Social Game, strategy is everything. During missions, use the map to determine a good hiding spot in relationship to where supplies and nearby walkers are located. If you take the time to plot out your missions, you'll have a smoother path to victory. Biting off more than you can chew may just get you bitten…which is never a good thing during the apocalypse.

Posted by Shavonne Bell
December 28, 2012 12:00 AM
Filed under: Games, Polls & Quizzes

Features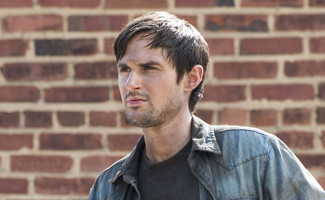 The Walking Dead actor talks about his first day on set and his character's true nature.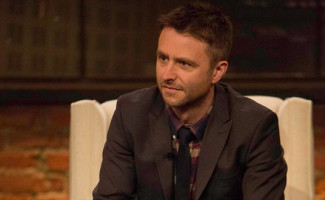 Joining host Chris Hardwick this week will be Mary Lynn Rajskub, Slash of Guns N' Roses and a surprise The Walking Dead cast member.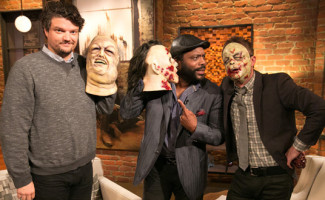 Watch these exclusive video highlights and a bonus segment from the latest Talking Dead episode, featuring Chris Hardwick and his guests, Chad L. Coleman (Tyreese) and Breaking Bad's Matt Jones.
Recent Activity on AMC for
The Walking Dead
The Walking Dead Categories
online staff
Mac McKean, SVP, DIGITAL MEDIA

Hannah Bae, COORDINATOR OF TELEVISION EVERYWHERE

Monica Bhatia, DIRECTOR OF TELEVISION EVERYWHERE

Lee Dayton, SENIOR PRODUCER

Tim Dirks, SENIOR EDITOR & FILM HISTORIAN

Kevin Dreyfuss, VP, DIGITAL CONTENT

John Frankfurt, DIRECTOR OF ONLINE DEVELOPMENT

Mark Heggen, DIRECTOR OF ENTERTAINMENT APPS

Khalilah Martin, MANAGER OF DIGITAL PRODUCTION

Steve Marzolf, DIRECTOR OF DIGITAL VIDEO

Clayton Neuman, DIRECTOR OF DIGITAL CONTENT

Annmarie Nye, DIRECTOR OF DIGITAL MEDIA

Evan Scott, MANAGER OF DIGITAL VIDEO
blogs
Editors
Cory Abbey
,
Elizabeth Cline
,
T Sahara Meer
Contributors
Shavonne Bell
,
Christine Fall
,
Lee Helland
,
Mina Hochberg
,
Carolyn Koo
,
Faran Krentcil
,
Daniel Mangin
,
Eli Rosenberg
,
Robert Silva
,
Alex Zalben
More on AMC
RSS Feeds
Visit More AMC Blogs