Returns February 8 Sundays 9/8c

July 24-27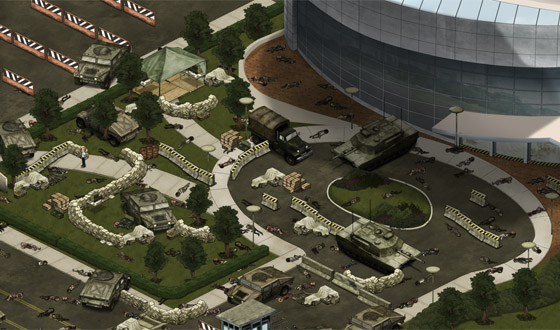 Survive the firebombing of Atlanta, fight your way underground, save remnants of the National Guard, encounter a mysterious message written on a helipad, help the Vatos, and get to the CDC — all in the second half of The Walking Dead Social Game's Chapter 2, released this weekend!
There are 15 exciting new Story Missions, new characters and 17 new maps. There are also a number of feature upgrades, including new game challenges — now, you must keep key companions alive on Story Missions to succeed.
New Game Challenge
Story Missions have a new feature. Whereas previously, you could allow your companion to die and still complete a Story Mission, now your companion has to survive for you to finish. Camp missions, however, remain the same: Your companion can die and you can still successfully complete the mission. This change was made to improve the continuity of the story and to introduce a new challenge for Story Missions. Hope you enjoy playing this new feature.

Posted by Drew Pisarra
November 17, 2012 1:43 AM
Features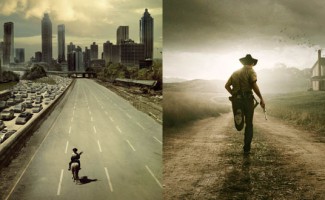 Grab some wings and a machete and gear up for The Walking Dead Zombie Bowl, featuring every Season 1 and 2 episode in order.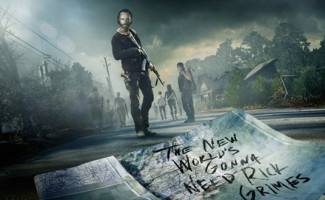 The Walking Dead returns with all-new episodes Sun., Feb. 8 at 9/8c on AMC.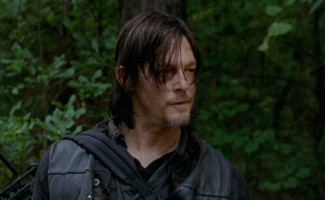 Check out the video now to hear from stars Andrew Lincoln (Rick), Norman Reedus (Daryl), Lauren Cohan (Maggie) and the rest of the cast, as well as Show Runner Scott M. Gimple.
Recent Activity on AMC for
The Walking Dead
The Walking Dead Categories
online staff
Mac McKean, SVP, DIGITAL MEDIA

Hannah Bae, COORDINATOR OF TELEVISION EVERYWHERE

Monica Bhatia, DIRECTOR OF TELEVISION EVERYWHERE

Lee Dayton, SENIOR PRODUCER

Tim Dirks, SENIOR EDITOR & FILM HISTORIAN

Kevin Dreyfuss, VP, DIGITAL CONTENT

John Frankfurt, DIRECTOR OF ONLINE DEVELOPMENT

Mark Heggen, DIRECTOR OF ENTERTAINMENT APPS

Khalilah Martin, MANAGER OF DIGITAL PRODUCTION

Steve Marzolf, DIRECTOR OF DIGITAL VIDEO

Clayton Neuman, DIRECTOR OF DIGITAL CONTENT

Annmarie Nye, DIRECTOR OF DIGITAL MEDIA

Evan Scott, MANAGER OF DIGITAL VIDEO
Contributors
Shavonne Bell
,
Christine Fall
,
Lee Helland
,
Mina Hochberg
,
Carolyn Koo
,
Faran Krentcil
,
Daniel Mangin
,
Eli Rosenberg
,
Robert Silva
,
Alex Zalben
More on AMC
RSS Feeds
Visit More AMC Blogs