Returns Sunday October 12 9/8c

July 24-27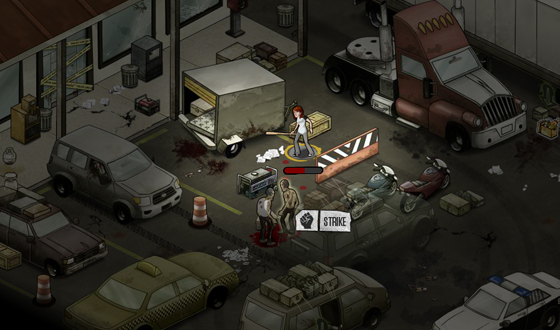 The Walking Dead Social Game is getting bigger and better all the time. Want to get the most out of the experience as you virtually slice up walkers and defend your camp? Follow The Walking Dead Social Game fan page on Facebook. Here you'll get daily strategy tips and news (and sometimes free energy!) that will ensure that you're fully equipped for new chapters and missions and totally up-to-speed on the latest upgrades. What are you waiting for?
Posted by Clayton Neuman
October 23, 2012 11:48 AM
Filed under: Games, Polls & Quizzes

Features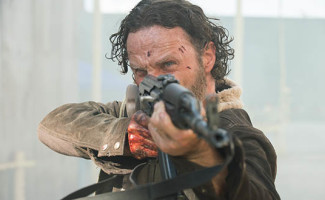 What are Carol and Tyreese hiding from? How do Rick and the other survivors get out of that train car? These sneak peek pictures from the premiere give clues.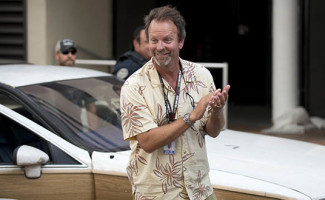 Stunt Coordinator Monty Simons describes exactly what goes into choreographing fights and training walkers.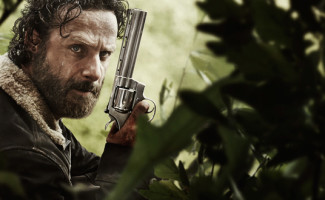 Robert Kirkman and Dave Erickson will co-create The Walking Dead's companion piece with a new location and cast of characters.
Recent Activity on AMC for
The Walking Dead
The Walking Dead Categories
online staff
Mac McKean, SVP, DIGITAL MEDIA

Hannah Bae, COORDINATOR OF TELEVISION EVERYWHERE

Monica Bhatia, DIRECTOR OF TELEVISION EVERYWHERE

Lee Dayton, SENIOR PRODUCER

Tim Dirks, SENIOR EDITOR & FILM HISTORIAN

Kevin Dreyfuss, VP, DIGITAL CONTENT

John Frankfurt, DIRECTOR OF ONLINE DEVELOPMENT

Mark Heggen, DIRECTOR OF ENTERTAINMENT APPS

Khalilah Martin, MANAGER OF DIGITAL PRODUCTION

Steve Marzolf, DIRECTOR OF DIGITAL VIDEO

Clayton Neuman, DIRECTOR OF DIGITAL CONTENT

Annmarie Nye, DIRECTOR OF DIGITAL MEDIA

Evan Scott, MANAGER OF DIGITAL VIDEO
blogs
Editors
Cory Abbey
,
Elizabeth Cline
,
T Sahara Meer
Contributors
Shavonne Bell
,
Christine Fall
,
Lee Helland
,
Mina Hochberg
,
Carolyn Koo
,
Faran Krentcil
,
Daniel Mangin
,
Eli Rosenberg
,
Robert Silva
,
Alex Zalben
More on AMC
RSS Feeds
Visit More AMC Blogs