Returns October 12

July 24-27

Check out this video of New Yorkers being transformed into zombies. What do you think?
Posted by Clayton Neuman
July 31, 2012 2:00 PM
Filed under: Video

Features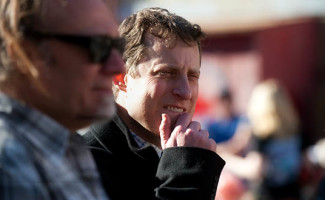 The Walking Dead's Showrunner, Executive Producer and Writer Scott M. Gimple shares his favorite moment from the Season 4 Finale and the perfect food for surviving the apocalypse.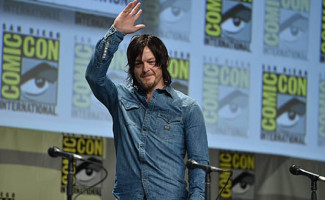 Photos of cast members Andrew Lincoln, Norman Reedus, Steven Yeun and more plus The Walking Dead's executive producers during the panel, autograph session and BBQ.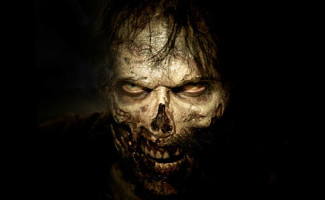 Watch the three-minute trailer for the new season, which premieres Sunday, October 12 9/8c on AMC.
Recent Activity on AMC for
The Walking Dead
The Walking Dead Categories
online staff
Mac McKean, SVP, DIGITAL MEDIA

Hannah Bae, COORDINATOR OF TELEVISION EVERYWHERE

Monica Bhatia, DIRECTOR OF TELEVISION EVERYWHERE

Lee Dayton, SENIOR PRODUCER

Tim Dirks, SENIOR EDITOR & FILM HISTORIAN

John Frankfurt, DIRECTOR OF ONLINE DEVELOPMENT

Mark Heggen, DIRECTOR OF ENTERTAINMENT APPS

Yoshitaka Ito, DEVELOPER

Erica Kelly, COORDINATOR OF DIGITAL MEDIA

Khalilah Martin, MANAGER OF DIGITAL PRODUCTION

Steve Marzolf, DIRECTOR OF DIGITAL VIDEO

Clayton Neuman, DIRECTOR OF DIGITAL CONTENT

Evan Scott, MANAGER OF DIGITAL VIDEO

Ashley Shaw, DIRECTOR OF DIGITAL CONTENT
blogs
Editors
Cory Abbey
,
Elizabeth Cline
,
T Sahara Meer
Contributors
Shavonne Bell
,
Christine Fall
,
Lee Helland
,
Mina Hochberg
,
Carolyn Koo
,
Faran Krentcil
,
Daniel Mangin
,
Eli Rosenberg
,
Robert Silva
,
Alex Zalben
More on AMC
RSS Feeds
Visit More AMC Blogs