Returns February 8 Sundays 9/8c

July 24-27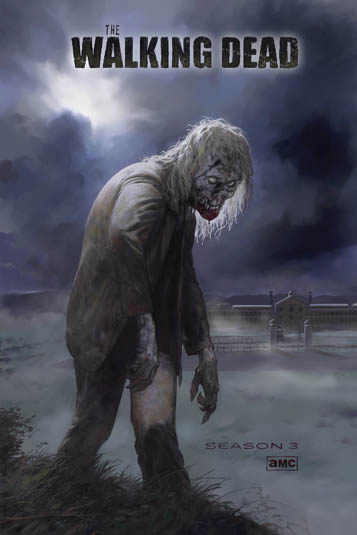 Greg Capullo, the renowned Image Comics artist known for his work on Spawn, has now turned his attention to another kind of undead creature — as evidenced by his limited-edition The Walking Dead Season 3 poster created for San Diego Comic-Con 2012. The poster depicts one of the show's zombies standing in front of a prison — a major set-piece of Season 3.
Want to see images of previous Comic-Con posters for The Walking Dead by Drew Struzan and Tim Bradstreet?

The Walking Dead returns this October.