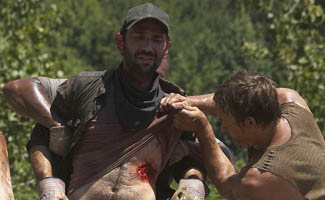 The commenters this week discussed how much they liked the character of Jim, and how sorry they were to see him go.
• "Ahhhh, Jim was my favorite character. I was so bummed out when he got bit, I wanted him to go on with the rest and find some way to hang in there… I wish the writers would write him back in, maybe make him immune or something (I know, wishful thinking)." — Michelle B.
• "Jim was one of my faves in both the comic and the show. It was both heartbreaking and awe-inspiring to watch [him] go." — Joshua Hedge
• "I love how close [actor] Andrew [Rothenberg] and Jim look in the comic. He is not only a great actor, but a perfect match for Jim!" — stitchedxzombie
Log onto the Talk forum to join in any of these conversations or start a topic of your own.
Posted by Carolyn Koo
January 20, 2011 6:00 PM
Features
The Walking Dead actor talks about arriving at Alexandria and shares his cocktail recipe inspired by the apocalypse.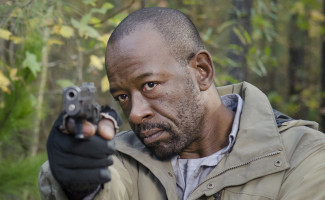 The Walking Dead actor talks about how the fans helped to bring his character back and what it was like to reunite with clean-shaven Rick.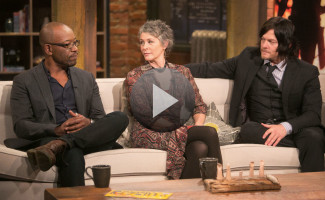 Watch these exclusive video highlights from the latest Talking Dead episode, featuring Chris Hardwick and his guests, Lennie James, Norman Reedus and Melissa McBride.
Recent Activity on AMC for
The Walking Dead
The Walking Dead Categories
online staff
Mac McKean, SVP, DIGITAL MEDIA

Kevin Dreyfuss, VP, DIGITAL CONTENT

Hannah Bae, COORDINATOR OF TELEVISION EVERYWHERE

Monica Bhatia, DIRECTOR OF TELEVISION EVERYWHERE

Lee Dayton, SENIOR PRODUCER

Tim Dirks, SENIOR EDITOR & FILM HISTORIAN

John Frankfurt, DIRECTOR OF ONLINE DEVELOPMENT

Mark Heggen, DIRECTOR OF ENTERTAINMENT APPLICATIONS

Khalilah Martin, MANAGER OF DIGITAL PRODUCTION

Steve Marzolf, DIRECTOR OF DIGITAL VIDEO

Clayton Neuman, DIRECTOR OF DIGITAL CONTENT

Annmarie Nye, DIRECTOR OF DIGITAL MEDIA

Evan Scott, MANAGER OF DIGITAL VIDEO

Cory Abbey, SENIOR PRODUCER

Laura Luckenbaugh, ASSISTANT, DIGITAL MEDIA

T Sahara Meer, EDITORIAL DIRECTOR

Ashleen Wicklow, ASSISTANT PRODUCER
Contributors
Shavonne Bell
,
Lindsay Case
,
Elizabeth Cline
,
Mina Hochberg
,
Carolyn Koo
,
Faran Krentcil
,
Daniel Mangin
,
Pamala Steven
More on AMC
RSS Feeds
Visit More AMC Blogs