AMC reimagines the 1960s classic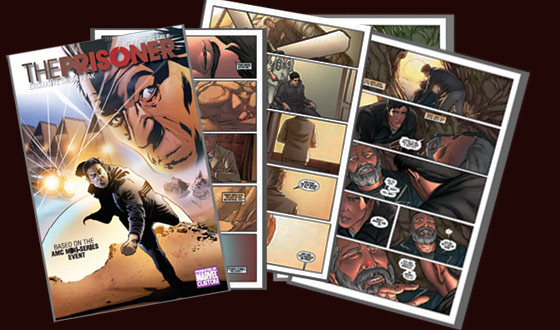 AMC and Marvel Comics are giving away an exclusive printed edition of The Prisoner Sneak Peek Comic at Comic-Con. The comic features the likenesses of Ian McKellen and Jim Caviezel, and provides an illustrated first-look at scenes based on the premiere episode which airs in November. The Prisoner AMC/Marvel Comic features art by São Paulo graphic artist Amilcar Pinna, color by Chris Sotomayor (who did titles for Captain Marvel, vol. 4; Avengers, vol. 3; Incredible Hulk and Fantastic Four), and lettering/production by Chris Eliopoulos (Savage Dragon series).
Not in San Diego but still want to see it? Click here to print out the PDF version of The Prisoner Comic-Con comic online.