Tournaments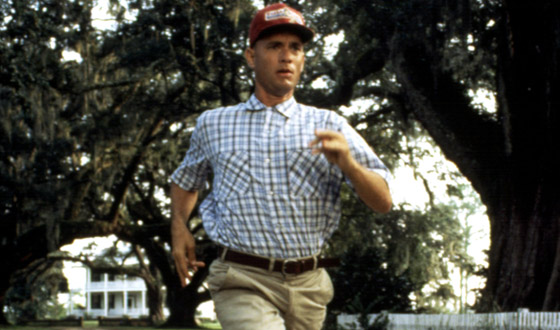 Not only did he teach Elvis how to dance, Forrest Gump is an all star college football player, decorated Vietnam War veteran, international ping-pong champion, respected shrimp boat captain and a cross country marathon runner. Not too shabby for a man who began life in rural Alabama with an IQ of 75. This Monday, April 14, AMC kicks off Gump Week beginning  7/6c. Over the next six days you have thirteen chances to catch up with the blissfully simple Forrest (Tom Hanks), his true love Jenny (Robin Wright) and his wise, supportive Mama (Sally Field). Want even more of Gump and its stars? Check out…
Ultimate Fan Games
Forrest Gump UFG
After becoming a ping-pong champ, Forrest appears on which talk show? Play game
Tom Hanks UFG
Tom Hanks got his start acting in what low-budget slasher film? Play game
Continue reading "Run Forrest, Run! Be Sure to Catch Him On-Air and Online During Gump Week" »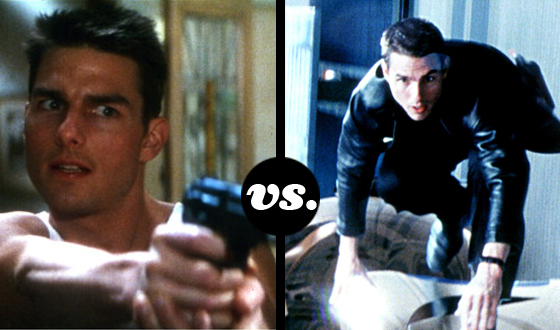 If Tom Cruise has proven one thing over the years, it's that he's a fighter. Cruise is always taking on the bad guys, and lucky for the universe, often beating them to a pulp. But what happens when Cruise meets Cruise? Could Ethan Hunt (Mission Impossible) defeat loose cannon Roy Miller (Knight and Day)? What would happen if master swordsman Captain Nathan Algren (The Last Samurai) faced off in the ring against scifi hero John Anderton (Minority Report)? Which Cruise would come out on top? Help decide!

Click here for a full schedule of Tom Cruise movies playing on AMC.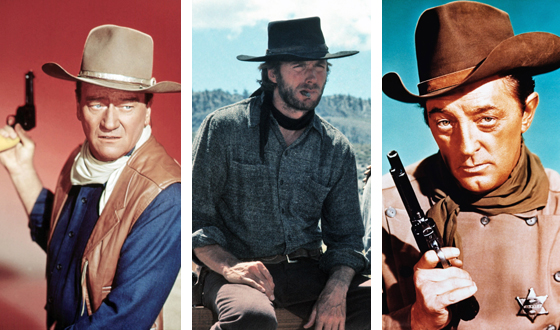 Looking for yet another reason to look forward to Christmas Day? How about the biggest Western stars of all time — the Duke, Eastwood, Mitchum — on-air all day during AMC's Cowboys for Christmas, the Western movie marathon beginning with on Tue., Dec. 25 at 10AM/9c? Want to show your devotion for the movies and their stars now? Check out ten top ten Western-themed lists below. Then start voting.
1. What's the greatest Western of all time? Vote now!
2. What's John Wayne's finest Western? Vote now!
3. What's Clint Eastwood's finest Western? Vote now!
4. What's the top Western from the last decade? Vote now!
5. Which Western has the greatest shootout ever? Vote now!
6. What's the sexiest Western? Vote now!
7. Who are the best Western duo? Vote now!
8. What's Jame Stewart's best Western? Vote now!
9. What's Robert Duvall's best Western? Vote now!
10. What's Tommy Lee Jones' best Western? Vote now!
Don't miss AMC's Cowboys for Christmas on Tue, Dec. 25, starting with Jeremiah Johnson at 10AM | 9c.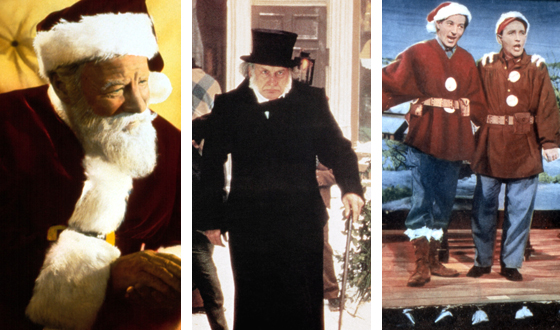 The shopping is done. Your stockings are stuffed. The tree is trimmed. Next on the agenda? Settle in for AMC's Christmas Eve Movie Marathon on Mon, Dec. 24. All day long, catch Christmas classics like Miracle on 34th Street, A Christmas Carol and White Christmas. The yuletide riches also extend online with…
ULTIMATE FAN GAMES
These movie trivia quizzes test your knowledge, award badges and incite you to challenge your Facebook friends.
A Christmas Carol (1984)
Which actor reappears as the same character in the 1999 version of A Christmas Carol? Take the quiz!
Miracle on 34th Street
Who does Kris Kringle list as his next of kin on his Macy's employment card? Take the quiz!
White Christmas
Which screen legend was originally supposed to star opposite Bing Crosby? Take the quiz!
Continue reading "It's Time to Get Your Christmas Movies Fix On-Air and Online" »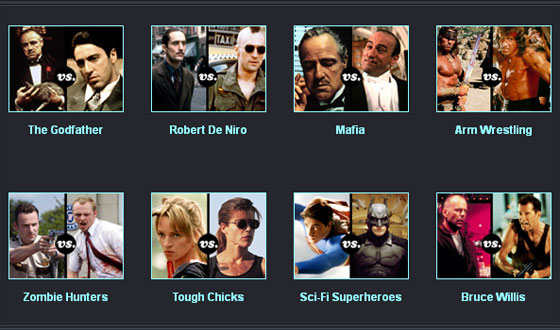 It's an age-old question you probably first heard on the playground: Who would win in a fight? AMCtv.com's online tournaments give you the chance to answer that question, but with a twist: These battles are between some of the greatest movie characters and actors. Which big screen gangster is the true don? Who would survive in a one-on-one confrontation of movie superheroes, vampires, or werewolves? Who would reign supreme in a face-off between characters played by actors like Robert De Niro, Bruce Willis, or Kurt Russell? Here's your chance to decide.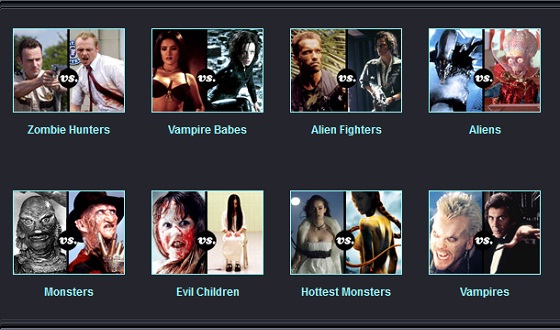 OK, horror fans, get ready for a virtual bloodbath… AMCtv.com now has all of its killer tournaments in one place. Which vampire will survive when Dracula goes fang-to-fang with The Lost Boys' David? What happens when The Walking Dead's Rick Grimes quits whacking walkers long enough to fight Tallahassee from Zombieland? Can Jason Voorhees finally beat Michael Myers? It's time to decide the fate of dozens of your favorite horror icons…

Don't miss AMC Fearfest, now through Wed., Oct. 31. Click here for schedule.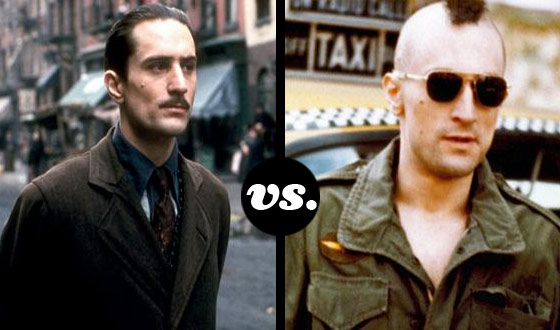 Robert De Niro's tough guys may come in all shapes and sizes, but they all have one thing in common: you don't want to get on their bad side. His mobsters like The Untouchables's Al Capone and The Godfather, Part II's Michael Corleone wouldn't think twice before ordering someone to tuck you in with the fishes. But men like Cape Fear's Max Cady and Taxi Driver's Travis Bickle would relish doing the deed themselves. So which De Niro killing machine is the deadliest? Vote below… if you dare.

Don't miss De Niro in The Untouchables, The Godfather, Part II, and GoodFellas during AMC's Mob Week through Sun., Aug. 5.
Comic Book Men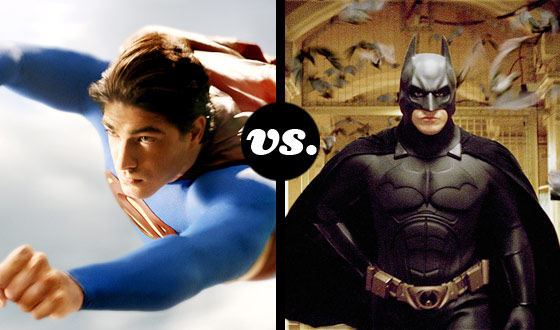 During Comic Book Men Episode 3, "Commercial", Kevin Smith and the men of the Secret Stash debated which comic book character would be the most fun to have a drink with. But they have yet to weigh in on the mother of all super-questions: Who is the mightiest superhero of all time? You can make your own choice right now with a tournament pitting the greatest superheroes against each other. Is the Hulk's strength any match for Batman's arsenal of weapons? How do Iron Man's defenses compare to Superman's? Could Elektra put an end to Catwoman's nine lives? It's time for you to choose who would win if the defenders of justice did battle against one another.

Don't miss an all-new episode of Comic Book Men, "Zombies," premiering this Sunday at 10/9c.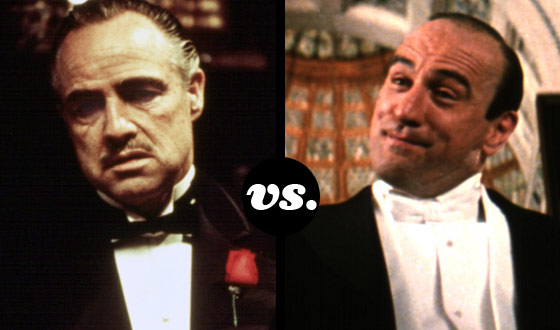 Movies like Casino, The Untouchables and GoodFellas all have a common thread in that they get film-goers acquainted with true historic mobsters like Sam "Ace" Rothstein, Al Capone and Henry Hill. But can any of those real-life characters compete with the mythical stature of a fictional gangster like Vito Corleone? (Or his son Michael, for that matter?) When it comes to mafiosos, The Godfather rules. But which Godfather? That's up to you to decide.

The Godfather trilogy plays all week starting Mon., Feb. 27 at 8PM/7c.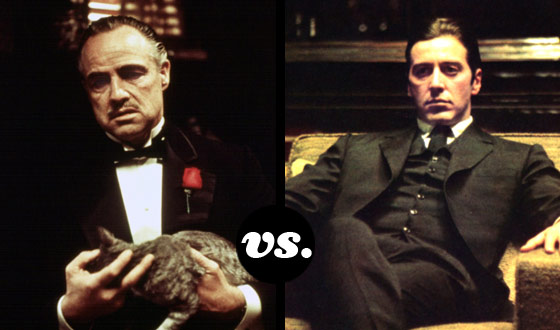 Francis Ford Coppola's The Godfather epic brought several powerful Capos to the screen (and even more tough guys who never made it to the very top). And while by the end of The Godfather III's closing credits, the reign of Michael (Al Pacino) has ended, things might've turned out differently sooner if you'd armed him, Vito (Marlon Brando), Fredo Corleone (John Cazale) and Tom Hagen (Robert Duvall), put them all in a bar, then had them shoot it out to a final finish. Who's the toughest mafioso in the greatest mob trilogy ever made? And who will end up sleeping with the fishes?

The Godfather trilogy plays all week starting Mon., Feb. 27 at 8PM/7c.