Movie Lists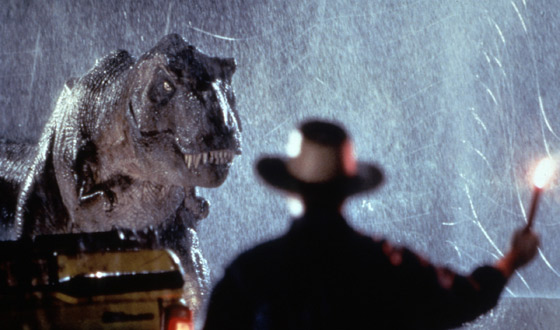 Something big is coming to AMC…. dinosaurs! The Jurassic Park trilogy airs Monday, September 29 at 7/6c. With a giant T-Rex, great one-liners and the emergence of CGI, what's not to love about the Steven Spielberg classic? If you can't wait until the dino-marathon, you can immerse yourself in the world of InGen and Jurassic Park with these quizzes, movie ranking lists and even a prehistoric tournament.
ULTIMATE FAN GAMES
Jurassic Park
Who developed such a passion for dinosaurs that they assisted in an actual dinosaur dig after filming? Play the game.

Jurassic Park III
The movie was filmed on which Hawaiian island? Play the game.
Continue reading "Dino-Mania Hits AMC With All Things Jurassic Park Online and the Trilogy On-Air" »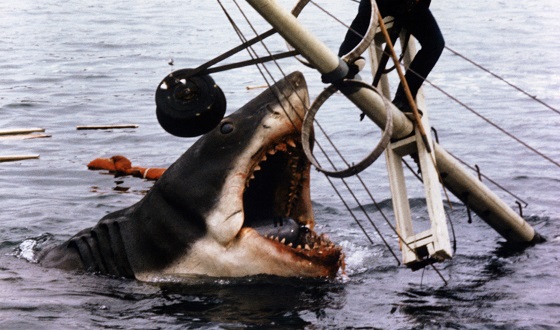 Kick off the long holiday weekend by staying out of the water: On Wednesday, July 2 beginning at 10AM/9c, you can catch all four movies in the Jaws franchise during Jaws-a-Thon on AMC. Plus, more Jaws fun online will make you appreciate your time on dry land even more…
ULTIMATE FAN GAME
Jaws
How long is the Amity Island beach closed as a precaution against shark attacks? Test your Jaws knowledge. Play now!
Continue reading "Catch Jaws On Air and Online During AMC's Jaws-a-Thon" »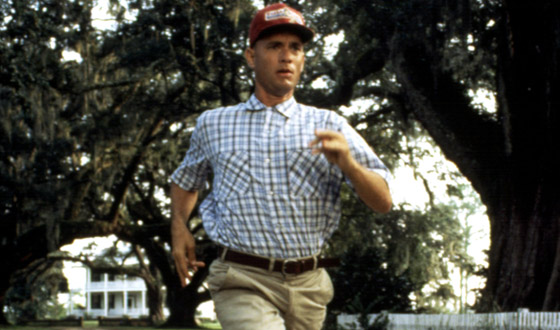 Not only did he teach Elvis how to dance, Forrest Gump is an all star college football player, decorated Vietnam War veteran, international ping-pong champion, respected shrimp boat captain and a cross country marathon runner. Not too shabby for a man who began life in rural Alabama with an IQ of 75. This Monday, April 14, AMC kicks off Gump Week beginning  7/6c. Over the next six days you have thirteen chances to catch up with the blissfully simple Forrest (Tom Hanks), his true love Jenny (Robin Wright) and his wise, supportive Mama (Sally Field). Want even more of Gump and its stars? Check out…
Ultimate Fan Games
Forrest Gump UFG
After becoming a ping-pong champ, Forrest appears on which talk show? Play game
Tom Hanks UFG
Tom Hanks got his start acting in what low-budget slasher film? Play game
Continue reading "Run Forrest, Run! Be Sure to Catch Him On-Air and Online During Gump Week" »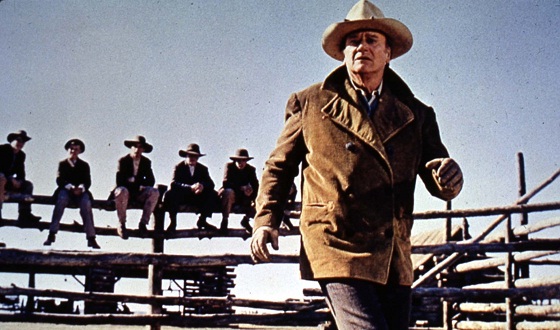 Time to break out the milk and cookies and stay up late to catch the big guy in action! No, not Santa. This year, The Duke is the one bringing holiday cheer. Beginning on Tue., Dec. 24 at 10AM with The Man Who Shot Liberty Valance, you can catch over 40 hours of John Wayne flicks through Thu., Dec. 26 at 4:30AM. In the meantime, check out the following…
ULTIMATE FAN GAMES
John Wayne
Which on of the actor's many roles ranks as his personal favorite? Take the quiz.
The Man Who Shot Liberty Valance
Wayne convinced John Ford to cast Lee Marvin after they co-starred in which movie? Take the quiz.
MOVIE RANKING LISTS
John Wayne's Best Movies
The Duke's Westerns dominate the highest spots. Which one deserves top billing? Rank movies.
Continue reading "This Christmas, John Wayne Is Coming to AMC With Plenty of The Duke On-Air and Online" »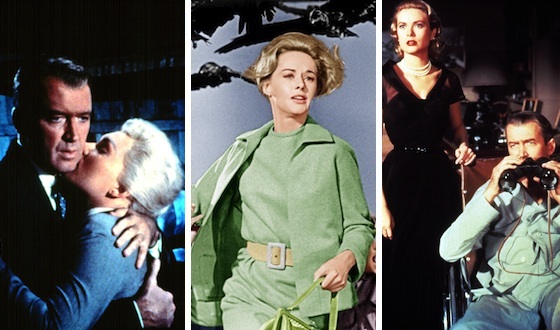 Master of Suspense Alfred Hitchcock has repeatedly made a killing at the box office. But not only have his movies earned billions worldwide, they've also made millions of moviegoers think twice about heights (Vertigo), wildlife (The Birds), and even their neighbors (Rear Window). So which of Hitchcock's top-grossing is your favorite?



Don't miss AMC's Hitchcock Marathon starting with Vertigo this Fri., Nov. 29 at 9AM|8C.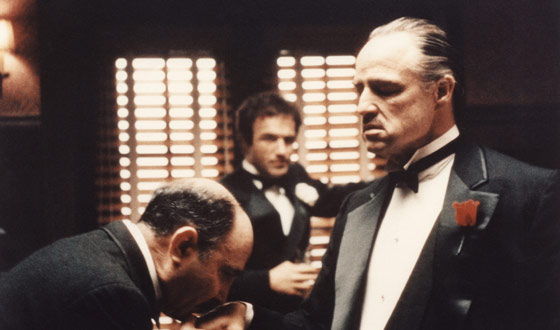 This Thu., Nov.28 as the turkey roasts for Thanksgiving, you can catch the original The Godfather at 11:30AM/10:30c. Then just in time for an early dinner, The Godfather, Part II airs at 3:30/2:30c. Once the table is cleared and leftovers are packed away, settle into your turkey coma with an encore of The Godfather at 8/7c. Off on Friday? Then stay up late with a repeat of The Godfather, Part II at midnight. By this second round of Godfather movie broadcasts, you should be better prepared for the following challenges online. (Which you could try over dessert perhaps?)
The Godfather Ultimate Fan Game
What did Marlon Brando stuff into his cheeks during his audition for the original flick? Take the quiz
The Godfather: Part II Ultimate Fan Game
Which line from The Godfather: Part II made AFI's 100 Years…100 Movie Quotes list? Take the quiz
The Godfather Trilogy
The Godfather displaced which flick as the highest-grossing movie of all time? Take the quiz
The Godfather Gangsters Tournament
Which Godfather gangster is the true Don? Vote now
The Godfather Movies Ranking List
The original Godfather is currently in the lead. Should it stay in the number one spot? Vote now
Don't miss Thanksgiving With Your Godfather on AMC this Thu., Nov. 28 starting at 11:30AM/10:30c.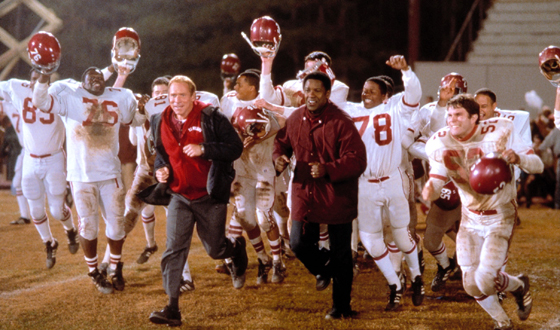 Are you ready for football on AMC and amc.com? You better be because this Saturday at 8/7c, you've got plenty of bone-crushing tackles, inspirational speeches and fourth quarter heroics when AMC airs back-to-back showings of Remember the Titans. Want even more ways to celebrate your favorite football movies? Score!
Rate Your Favorites
Top Football Movies
Is Remember the Titans the best of all time? (Answer: Yes!) Vote now!
Football Movie Team Tournament
Who'd you cheer for if the playoffs were the Titans, Rudy's Fighting Irish and 14 other squads?
Movie Performances by Football Players
Which NFL star gives the most winning performance? Brett Favre? Terry Bradshaw? Make the call.
Test Your Expertise
Football Movies Ultimate Fan Game
Which football flick stars an actual U.S. President? Take the quiz to find out!
Football Movies Photo Quiz
Can you recognize a sports pic just by seeing a college/NFL jersey? Prove it!
Learn More
Football Movie Tips for Rookie Quarterbacks
What next year's draft class should learn from Any Given Sunday and North Dallas Forty?
Click here for a full schedule of Remember the Titans on AMC.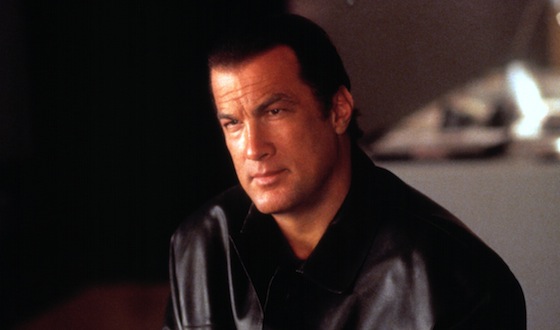 Since the late '80s, Steven Seagal has been taking down CIA operatives, drug dealers and dirty cops on the big screen. This week, AMC pays homage to the Hollywood hero with Seagal Week, five days of action-packed hits from Above the Law to Under Siege. Want even more of your favorite tough guy?
Test Your Expertise
Steven Seagal Ultimate Fan Game
Seagal is a master of which type of martial arts? Take the quiz!
Steven Seagal Quotes Ultimate Fan Game
"I don't have rage. I'm a happy guy." Name the Seagal movie.
Above the Law Ultimate Fan Game
Above the Law was originally written for which action star? Guess who.
Under Siege Ultimate Fan Game
Know why Seagal cut his signature ponytail in Under Siege? Play the Ultimate Fan Game to find out.
Continue reading "8 Movies, 7 Quizzes and 6 Fun Facts for Steven Seagal Fans" »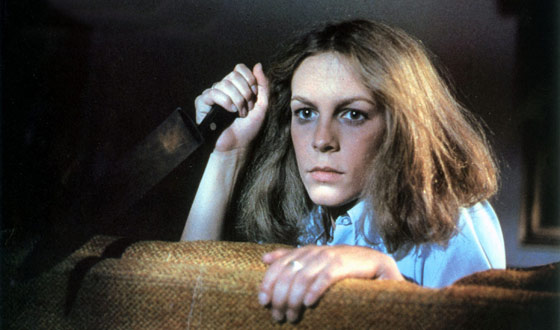 What better way to close out AMC Fearfest then with back to back airings of Halloween. The two-day marathon kicks off this Wed., Oct 30 with Halloween at 8/7c and Halloween II at 10/9c. Want more Michael Myers (and Jamie Lee Curtis, for that matter)? Take a stab at these online features:
Test Your Expertise
Halloween Franchise Ultimate Fan Game
What does Halloween II reveal about Laurie Strode's (Jamie Lee Curtis) relationship to Michael Myers?
Halloween Franchise Part II Ultimate Fan Game
According to Halloween: The Curse of Michael Myers, what is the address of the Myers' home?
Continue reading "AMC Fearfest Offers Halloween Scares On-Air and Dares Online" »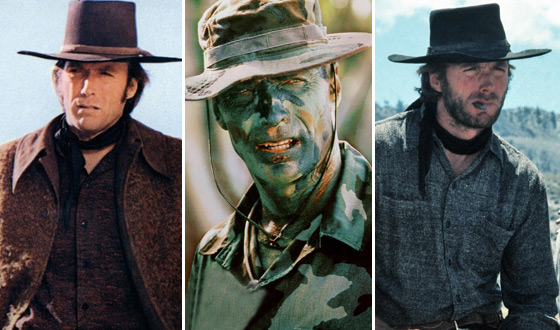 Quick: Someone says, "Clint Eastwood," you think… Dirty Harry? The Man with No Name? Oscar-winning director? Hollywood star turned small-town mayor? Regardless, you think something. Many things, in fact. Because Clint has created one of the most indelible impressions in movie history. No wonder he's a constant source of inspiration. Consider the following pop cultural references…
10. Back to the Future
Clint Eastwood gets repeated references in this series. First, when future bully Biff (Thomas F. Wilson) watches the Man with No Name reveal his bulletproof vest in A Fistful of Dollars, then again when Marty McFly (Michael J. Fox) introduces himself as "Clint Eastwood" to an older version of Biff. Who wouldn't want to be Clint Eastwood? For example…
9. Supernatural
In the episode "Frontierland," Sam accuses Dean of being obsessed with old movies. "You can recite every Clint Eastwood movie ever made, line for line." Later, Dean turns the tables and introduces himself as "Marshal Eastwood. Clint Eastwood," as the theme from The Good, the Bad and the Ugly plays.
8. Neuromancer
William Gibson's seminal scifi novel features a mirror-eyed cyborg bodyguard named Molly, who is described as such a bad-ass hero that you can trace "the whole lineage back to [Bruce] Lee and Eastwood." Continue reading "Top 10 Clint Eastwood References in Pop Culture" »