Six Things...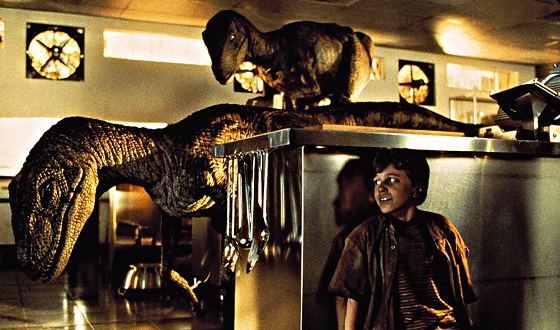 As we sit down for Thanksgiving dinner to share what we're grateful for, movie lovers everywhere should give a thanks to Jurassic Park and Steven Spielberg for revolutionizing not only computer animated graphics, but the film industry itself. And also for the dinosaurs, because who doesn't love dinosaurs? If you're already a long-time fan, you probably know Universal bought the story from Michael Crichton before the author had even finished writing the novel. You're also probably well aware that the terrifying roar of the T-Rex is actually made up of penguin-mating sounds, as well as dog, tiger, alligator and elephant noises mixed together. But there might be some details about the landmark film you may not have heard. Here are six lesser known facts about Jurassic Park…
1. The T-Rex animatron caused screams in real life too

The twelve-ton T-Rex animatronic puppet terrified audiences onscreen, but it also scared crew members during filming. The animatronic occasionally malfunctioned when wet, and the film's producer, Kathleen Kennedy, recalls that, "The T-Rex went into the heebie-jeebies sometimes. Scared the crap out of us. We'd be, like, eating lunch, and all of a sudden a T-rex would come alive. At first we didn't know what was happening, and then we realized it was the rain. You'd hear people start screaming."
Continue reading "Six Things You Didn't Know About Jurassic Park" »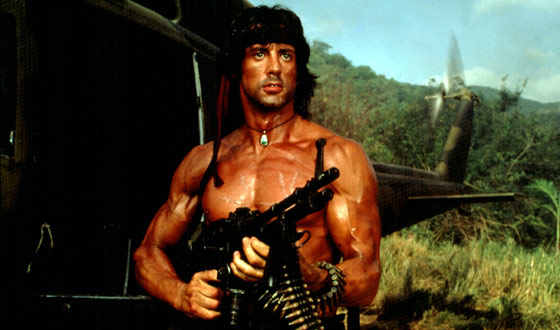 With its jam-packed fight scenes and violence, the wildly popular Rambo series helped set the standard for modern action films. If you're a fan of the haunted Vietnam veteran, you probably know that First Blood is based on a novel of the same name and that John Rambo was supposed to die at the end of the movie. Plus, you're probably aware that Titanic and Avatar director James Cameron co-wrote First Blood: Part II. But there are probably a few details on the making of the $727 million action franchise that you may have missed. Here are six lesser-known facts about the Rambo flicks…
1. Sylvester Stallone tried to buy and destroy First Blood
Stallone despised the 195-minute first cut of the film so much that he attempted to purchase the film back to prevent its distribution. When this proved impossible, Stallone suggested the movie time be halved, cutting much of his role out in order to let the rest of the characters tell the narrative. This shorter approach to action movies set a precedent for future films of the genre.
Continue reading "Six Things You Didn't Know About the Rambo Franchise" »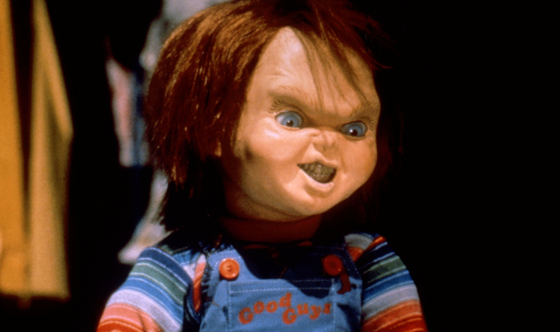 Perhaps the most unlikely of slasher film killers, Chucky from Child's Play proves that you don't need to be big to be scary. You probably know that the fiendish doll killer is voiced by oscar nominated actor Brad Dourif. But you might have missed a few more obscure details about the cult favorite series. Here are six lesser-known facts about the Child's Play franchise…
1. Chucky's name comes from three real life killers
While the voodoo-practicing, serial-killing villain of the Child's Play franchise is an original creation, Chucky's real name – Charles Lee Ray – is a combination of three infamous real-life villains: Charles Manson, who was responsible for conspiring seven murders; Lee Harvey Oswald, the sniper who shot John F. Kennedy; and James Earl Ray, the man who assassinated Martin Luther King.
Continue reading "Six Things You Didn't Know About the Child's Play Franchise" »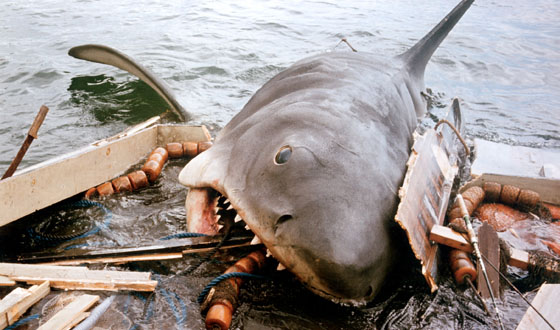 Jaws is not only famous for being the defining summer blockbuster, it's also widely considered one of the greatest movies of all time. As a result, everyone has been made privy to many details about its production. You probably know that it went well over budget and that the mechanical shark continually malfunctioned. But there are probably a few details about the making of this mega-flick that you may have missed. Here are six lesser-known facts about Jaws…
1. The movie's most famous line was ad-libbed
It's not until well into Jaws that the viewer gets a good look at the giant great white: While chumming the waters on the Orca, Brody (Roy Scheider) is surprised by the man-eater who surfaces to grab some grub. In Brody's shock, he wryly utters to captain Quint (Robert Shaw) the iconic line, "You're gonna need a bigger boat," without dropping the cigarette from his lips. Writer Carl Gottlieb insists the line was not scripted, but improvised on the spot by Roy Scheider. Continue reading "Six Things You Didn't Know About Jaws" »
Comic Book Men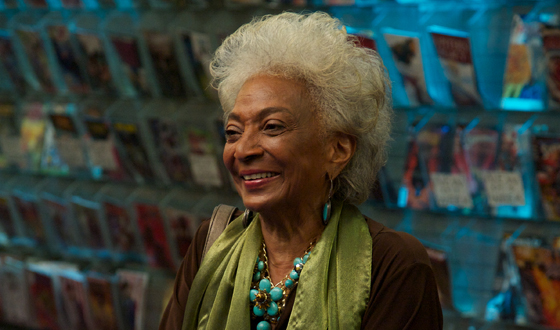 Another special guest is about to visit Jay and Silent Bob's Secret Stash on Comic Book Men: Nichelle Nichols (Nyota Uhura from the original Star Trek). Every Trekkie loves her. How could they not? But there's more to Nichols than meets the eye. Here are six things all but the most devoted Trekkies may not know…
1. Martin Luther King, Jr. Convinced Her to Stay on Star Trek
After the first season of Star Trek, Nichols left the show for a Broadway play. A few days later, MLK encouraged Nichols to stay on Star Trek, calling her stereotype-busting character an inspiration. Nichols recalls King saying, "This is why we are marching. We never thought we'd see this on TV."  Inspired by his words, Nichols rescinded her resignation. The rest is TV history.
2. She's a Fashion Icon
Before Nichols, women in scifi generally looked like conservative housewives. Uhura brought a bit of the swinging '60s to the 23rd century with her miniskirts and thigh-high boots. Her fashion style would go on to influence other intergalactic franchises, from the 1970s Battlestar Galactica to the 21st century's Star Trek reboot.
Continue reading "Six Things You Didn't Know About Star Trek's Nichelle Nichols" »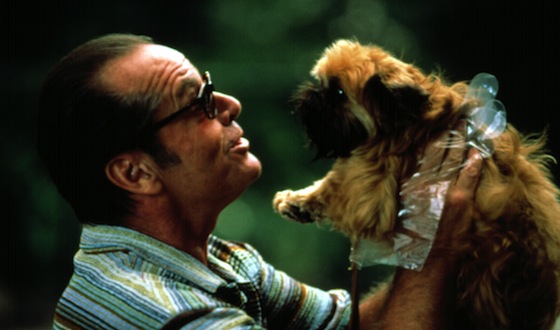 Sure, you know that Jack Nicholson has over a dozen Oscar nods. He's also famous for being one of the richest bad boys in Hollywood. You've probably also heard about his road rage, his Lakers fanaticism, and his rep as The Great Seducer (nine children). But there's more to Jack than what you read in the tabloids. Here are a few more fun facts, just in time for AMC's premiere of As Good As It Gets on Sun., May 12 at 7/6c.
1. He Was Childhood Friends With Danny DeVito
It's hard to picture Nicholson as a little boy, but what's even harder to imagine is him as a child hanging with Danny DeVito. But the two were buddies growing up together in New Jersey where both their families owned a hair salon together. The friendship continued with One Flew Over the Cuckoos Nest in which they co-starred and Hoffa which DeVito and directed and Nicholson helmed.
2. He Almost Became a Cartoonist
What would Yogi Bear look like had he been the brainchild of Jack Nicholson? As fate would have it, we'll never know. Nicholson's first gig in Hollywood was as a gofer for William Hanna and Joseph Barbera at MGM's cartoon studio. After seeing some sketches of Nicholson's, the future owners of Hanna-Barbera asked young Jack to joined their animation team. Nicholson turned the job down, stating his heart was set on acting.
Continue reading "Six Things You Didn't Know About Jack Nicholson" »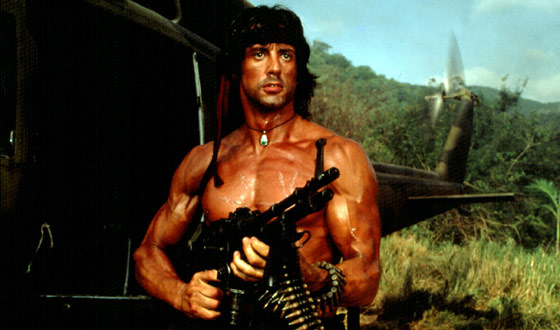 For over 30 years, you've known him primarily as Rambo and Rocky. But put aside Sylvester Stallone's signature characters for a sec and ask yourself how well you know the man behind all that muscle! Maybe you know that Sly's first name is Michael or that he got his start in a racy movie called The Party at Kitty and Stud's. Hell, that's nothing. Check out these fun facts about Stallone then tune into AMC's Crazy About Rambo on Sat., Nov. 3.
1. He's in the Boxing Hall of Fame
In 2011, the man who created Rocky Balboa joined Mike Tyson as an inductee into the International Boxing Hall of Fame. The honor raised the ire of some boxing enthusiasts who complained that Stallone — who's only taken punches onscreen — doesn't belong among a hall of real prizefighters but Sly KO-ed those haters with his ingratiating speech on induction day.
2. Stallone Actually Feels the Pain
While filming Rocky IV, Stallone asked Dolph Lundgren to punch him as hard as he could and ended up in intensive care. Years later in a fight scene with Steve Austin for The Expendables, Stallone ended up with a broken neck (repaired with a metal plate!). In short, his signature grimaces are sometimes very real.
Continue reading "Six Things You Didn't Know About Sylvester Stallone" »
You know him best as Forrest Gump and the voice of Toy Story's Woody, but how well do you really know superstar Tom Hanks? Sure, you might've heard he's related to Abraham Lincoln but that's just one fun fact about this Hollywood icon. Here, are six other details about Hanks that may have flown under your trivia radar (just in time for AMC's Crazy About Tom Hanks, a marathon of his movies on AMC on Fri., Sep. 28).
1. He Owes His Career to Happy Days
Hanks got his big break starring in the TV sitcom Bosom Buddies, but his guest-star turn as the Fonz's foe on Happy Days led to a breakout role on the big screen. After working with him on Happy Days, former co-star Ron Howard asked Hanks to read for a supporting role in Splash (1984). Hanks ended up landing the lead.
2. He Has an Asteroid Named After Him
Hanks has had a lifelong fascination with space exploration: As a child, he wanted to be an astronaut; he played a real-life one in Apollo 13; he co-produced the miniseries From the Earth to the Moon, as well as the IMAX feature Magnificent Desolation: Walking on the Moon in 3D. Heck, he's even on the the National Space Society Board of Directors. So to honor Hanks' commitment, the International Astronomical Union named an asteroid "12818 tomhanks" in 1996.
Continue reading "Six Things You Didn't Know About Tom Hanks" »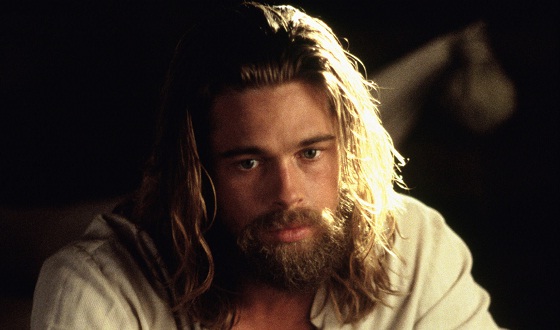 It's hard to believe that there is anything the public doesn't know about one of the most surveyed men on the planet. But there are a few things about Brad Pitt that moviegoers may not be aware of — and just need to know. So in honor of AMC's Crazy About Brad Pitt on Sat. Apr. 21, here are six facts that may have flown under your celebrity radar…
1. He's Got a Pilot's License
Recently, Pitt's 10-year-old son Maddox made headlines by taking flying lessons and fiancée Angelina was caught on camera putting her pilot's license to good use. But, as it turns out, flying is truly a family affair for the Jolie-Pitts: Brad also has a single-engine license and has taken helicopter lessons in the Czech Republic.
Continue reading "Six Things You Didn't Know About Brad Pitt" »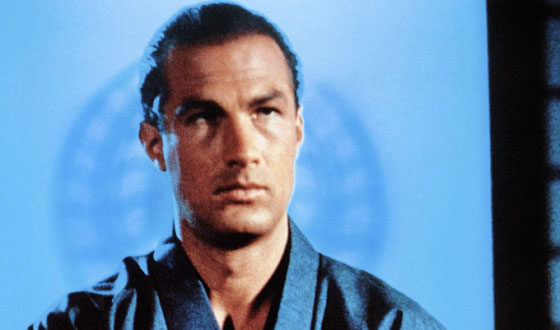 You only think you know Steven Seagal because you've watched him play a terrorist-fighting Navy cook in Under Siege and an indestructible cop in Hard to Kill. But he's so much more than a martial arts master who can snap arms like twigs after lecturing in a soft voice. Who is this man behind the action hero? Yes, he's a black belt in Aikido and a deputy sheriff in Louisiana. But what else? Well, to start….
1. He's an Energy Drink Entrepreneur
It makes sense that Seagal's herbal energy drink is called Lightning Bolt. This is a man who likes to strike! The brew claims to have "untold natural power," according to the official website yet despite being the first energy drink to contain Tibetan Goji Berries, Lightning Bolt will probably have a harder time beating Red Bull than Seagal did outwitting the bad guys in Exit Wounds.
2. He's a Psychic
"I was born clairvoyant, I was born a healer," Seagal once told a Cleveland reporter, to whom he also admitted being a reincarnated Buddhist monk. If Seagal's psychic powers had been more powerful, they might've steered him clear of movies like Half Past Dead. (Or does that pic await a rediscovery?) As Seagal himself says, "I was born very different." It's hard to disagree.
Continue reading "Six Things You Didn't Know About Steven Seagal" »