Press
4th and Loud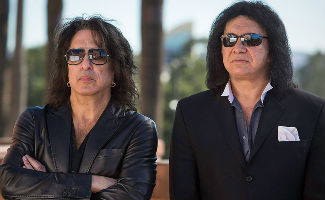 This week, The Washington Post previews 4th and Loud, which premieres Aug. 12, while TheWrap showcases a trailer with Gene Simmons, Paul Stanley and the LA KISS players. Plus, Gene Simmons tells Zap2it that 4th and Loud will put arena football on the map. Read on for more:
• KISS's Paul Stanley says of 4th and Loud that viewers are "going to meet some very, very interesting characters and stars in their own right that we want to come to the forefront," according to The Washington Post.
• TheWrap features a 4th and Loud clip of Gene Simmons and Paul Stanley, where "the self-proclaimed kings of the night time world (and rock-related marketing) whip their players into a frenzy."
• Zap2it reports that Gene Simmons is intent on putting arena football on the map via 4th and Loud, saying, "We're the Tiger Woods of golf. Before Tiger Woods, nobody cared about golf."
Continue reading "Washington Post Previews 4th and Loud; TheWrap Features New Trailer" »
Comic Book Men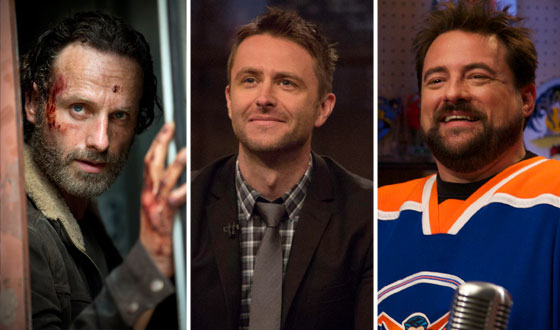 AMC announced today from Comic-Con International in San Diego, CA the premiere of The Walking Dead season five on Sunday, October 12 at 9pm ET/PT.  As in previous seasons, the series' fifth season of 16 episodes will air in two-parts with the first eight hours kicking off October 12 and the final eight episodes returning February 2015.  Following The Walking Dead will be the season premieres of AMC's unscripted series Talking Dead, hosted by Chris Hardwick (Nerdist), at 10pm ET/PT and Comic Book Men at midnight ET/PT.  Internationally, The Walking Dead will return to audiences in 125+ FOX International Channels (FIC) markets within 24 hours of the U.S. broadcast, as part of FIC continued commitment to broadcast the series near date-and-date globally.
"From the opening tease in the premiere onward, season 5 is without question the most ambitious and satisfying season this amazing team has ever crafted" said Charlie Collier, AMC president. "In the zombie apocalypse, event television is alive and well, and I am proud to acknowledge that this uniquely talented writing staff, production team and cast have once again raised the bar (and the crossbow)."
The season premieres of The Walking Dead, Talking Dead and Comic Book Men will coincide with AMC's Zombie Apocalypse Week, from Monday, October 6 through Sunday, October 12, as well as the network's annual blockbuster marathon of thriller and horror films, AMC Fearfest.  Celebrating its 18th year, AMC Fearfest will feature themed programming and more than 70 films, running from Friday, October 17 through Friday, October 31.
Today at 12:20pm PT is AMC's The Walking Dead Comic-Con panel event, moderated by Hardwick, and season five trailer premiere in Hall H.  Following the event, the trailer can be viewed here.
At AMC's The Walking Dead booth (#4237), fans can stop by to take photos of themselves within a recreation of Terminus, the infamous setting from the season four finale, in which Rick and his group are currently being held captive. Also at AMC's booth, from 1:50 – 2:50pm PT, there will be an autograph signing with the cast and executive producers.
Also on Friday, July 25 from 6:35 – 8:10pm PT in Hall H Kevin Smith will reveal a new video and discuss the fourth season of his unscripted series Comic Book Men, during his annual Comic-Con panel.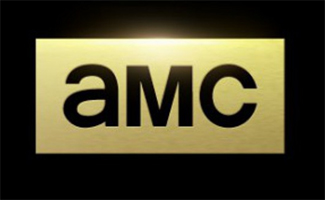 AMC today announced a straight-to-series order for the martial arts drama Badlands (working title). Badlands joins The Walking Dead and the Breaking Bad prequel Better Call Saul as AMC's only straight-to-series orders.
Badlands is a genre-bending martial arts series very loosely based on the classic Chinese tale Journey to the West. In a land controlled by feudal barons, Badlands tells the story of a great warrior and a young boy who embark on a journey across a dangerous land to find enlightenment.

Continue reading "AMC Announces Straight-to-Series Order for Badlands" »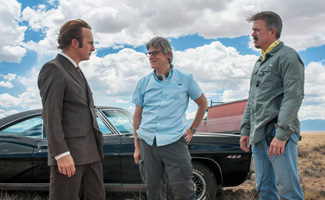 This week, Peter Gould told the NY Daily News that Better Call Saul has a flexible timeline that could feature Walter White, while Vulture reports that Vince Gilligan is joining the executive team as co-showrunner. Plus, The Sacramento Bee is "more than ready" for more Bob Odenkirk. Read on for more:
• Co-Showrunner Peter Gould spoke with the NY Daily News to say that Better Call Saul will have a flexible timeline that could take place before, during and after the events of Breaking Bad and that being able to work with two seasons "gives us a much bigger canvas to play with." It also means a potential return of Walter White and Jesse Pinkman. Business Insider, The Celebrity Cafe, Cinema Blend, The Huffington Post and WhoSay also report on the interview.
• Vulture lauds Better Call Saul's second season renewal before it's premiere date in 2015 and adds that Vince Gilligan is joining Peter Gould to co-run the show. "Is it 2015 yet?" Vulture asks. The Dallas Morning News, Frontiers LA, The Loop, and the Star Tribune also report on the news of Better Call Saul's second season.
• The Sacramento Bee laments that Better Call Saul is being pushed back to 2015, but is "more than ready to watch a show that's all about [Bob Odenkirk]."
Continue reading "Peter Gould Talks Flexible Timeline with NY Daily News; Vulture Asks "Is it 2015 Yet?"" »
4th and Loud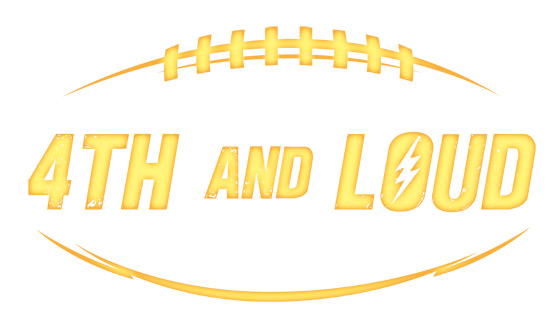 AMC today announced that its docu-series 4th and Loud, which follows the inaugural season of the LA KISS Arena Football League team, will premiere on Tuesday, August 12 at 9/8c. The 10-episode (60-minute) series will follow team owners Paul Stanley and Gene Simmons, of KISS fame, along with additional owners, long-time KISS manager, Doc McGhee, managing partner/owner, Brett Bouchy and president/owner, Schuyler Hoversten, as they and the dedicated players and coaches work to turn LA's first professional football team in years into a winning franchise.
4th and Loud is produced by Thinkfactory Media (Gene Simmons Family Jewels, Hatfields & McCoys), with Adam Freeman, Adam Reed, Chris Gillen, Erin Kelly and Leslie Greif serving as executive producers.
Take a look at the 4th and Loud series premiere trailer.
Freakshow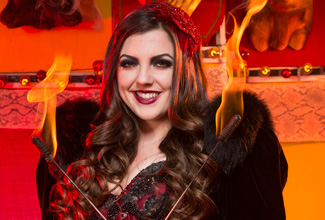 This week, The Huffington Post spotlights a Morgue and Asia Ray stunt. Plus, Zap2it checks out Freakshow. Read on for more:
• The Huffington Post spotlights Morgue and Asia Ray performing "a crazy stunt" that involves sword swallowing and a whip.
• Zap2it attended a Freakshow event that displayed "just what the performers could do."
• Asia Ray talks to Hollywood.TV about having a healthy respect for the fire she eats: "If I get too comfortable, one little mistake and I catch on fire, I inhale and die. Pretty much all these things we can die doing."
To stay up-to-date with all the latest Freakshow news, sign up for the The AMC Weekly.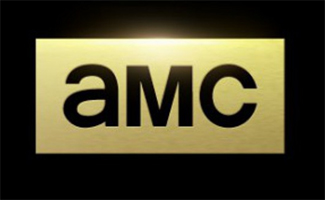 AMC announced that it has greenlit three new unscripted series, as it continues to build its slate of unique and distinctive shows to fit alongside the network's scripted originals and premium movies. AMC has ordered three new series: All-Star Celebrity Bowling, Visionaries (w/t) and "The Untitled Billy Corgan Wrestling Project."
"These three new series represent AMC's continuing push to find truly original ideas and explore fascinating worlds," said Eliot Goldberg, AMC's senior vice president of unscripted programming. "We are thrilled to continue our incredible partnership with Chris Hardwick, host of our most successful unscripted series, Talking Dead, and with Left/Right, one of the most innovative producers in the business. We can't wait to bring these three extremely entertaining series to viewers next year."
All-Star Celebrity Bowling (eight episodes, 30 minutes)
This is the battle royale of celebrity game shows. Adapted from Chris Hardwick's hit web series, All-Star Celebrity Bowling features two new celebrity casts each week facing off in a fun-filled bowling match for charity. Hosted by twin brothers Randy and Jason Sklar, this comedic talk/game show hybrid allows viewers a chance to see a different side of their favorite celebrities as they compete, drink and trash talk their way through ten exciting frames of bowling. The pilot features a hilarious match up between Jon Hamm and the cast of Mad Men versus Chris Hardwick and his Nerdist team. Charitable winnings are on the line in each episode as stars from the world of television, movies, sports, music and pop culture bowl for dollars.
Continue reading "AMC Greenlights Three New Unscripted Series" »
Freakshow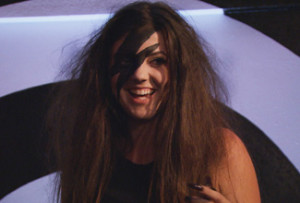 This week, the Steve Harvey Show hosts Freakshow. Plus, L.A. Weekly interviews Todd Ray. Read on for more:
• Steve Harvey hosts Todd and Asia Ray on his talk show, views Todd's collection of oddities and watches Asia wield a mousetrap and a bullwhip.
• L.A. Weekly profiles Todd Ray and his Venice Beach Freakshow, the subject of Freakshow, which "follows the cast as they devote their lives to showcasing the odd, the mystical and the strange."
• The Huffington Post spotlights the son of Lobster Boy talking about his father's murder on Freakshow.
To stay up-to-date with all the latest Freakshow news, sign up for the The AMC Weekly.
Small Town Security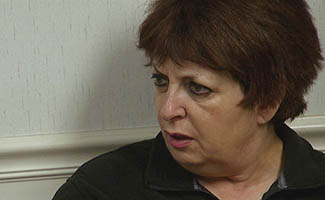 This week, The People's Couch watches Small Town Security. Plus, Project Q Atlanta applauds Dennis Croft. Read on for more:
• The People's Couch enjoys an episode of Small Town Security, and one person calls it "my favorite show."
• Project Q Atlanta observes that Dennis Croft and Small Town Security "continue to break new ground for reality TV and they do it with their own brand of rough-edged eloquence."
• Christa Stephens tells Nooga.com that the locals are coming around to Small Town Security, saying, "Now that they see so many people actually enjoy the show, people are actually giving it a chance that live around here."
To stay up-to-date with all the latest Small Town Security news, sign up for the The AMC Weekly.
Game of Arms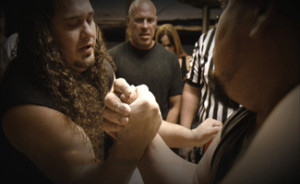 This week, Vocativ acknowledges Game of Arms' role in spotlighting the sport. Plus, Game of Arms helps Erie, Pa. get some publicity.
• Vocativ credits Game of Arms with "putting the new pioneers of the sport in the limelight."
• YourErie.com declares that the city's Game of Arms competitors are "helping to put Erie into the national spotlight."
To stay up-to-date with all the latest Game of Arms news, sign up for the Game of Arms Weekly.