Press
Comic Book Men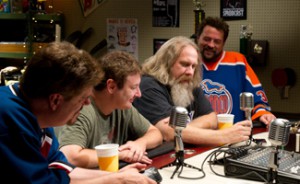 This week, Monsters & Critics recommends watching Comic Book Men. Plus, a Virginia comic book fan shows up at the Stash. Read on for more:
• Comic Book Men's next episode, "The Esposito Collection," is one of Monsters & Critics' TV picks this week.
• The Virginian-Pilot talks to Virginia Beach's Mike Federali about his appearance, selling Hellboy's gun, on Comic Book Men.
• For recaps of Season 3, Episode 12, "Trivia Chew-Off," check out ComicBook.com and Graphic Policy.
To keep up-to-date with the latest Comic Book Men news, sign up for the Comic Book Men newsletter.
Game of Arms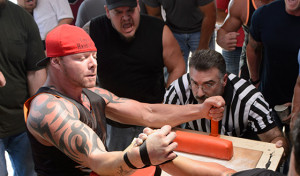 This week, Esquire reviews Game of Arms, while Paul Rudd and Adam Scott arm wrestle at an Oscar party. Plus, two Game of Arms teams get some publicity from their local media. Read on for more:
• Esquire talks up Game of Arms, commenting that "it's easy to get sucked into watching a bunch of guys out-dude one another."
• Arm wrestling finds its way to the Oscars as Paul Rudd and Adam Scott strike a pose at Vanity Fair's after-party, courtesy of a photo in TheWrap.
• The Erie (Pa.) Times-News interviews a member of an arm wrestling teams that's competing on Game of Arms. He reveals, "You win your battles in the gym, not the day of the contest."
Continue reading "Esquire Checks Out Game of Arms; TheWrap Catches Paul Rudd, Adam Scott Arm Wrestling" »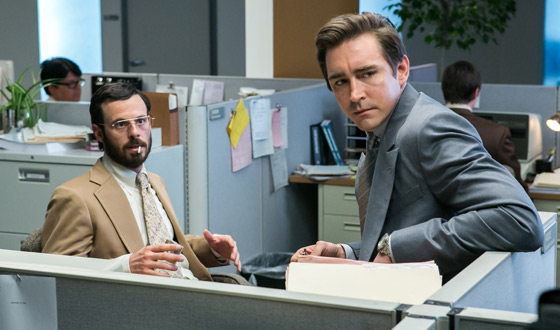 AMC announced today it will premiere its upcoming new drama series Halt and Catch Fire on Sun., Jun. 1 at 10/9c. From AMC Studios, the series captures the rise of the PC era in the early 1980s, during which an unlikely trio – a visionary, an engineer and a prodigy – take personal and professional risks in the race to build a computer that will change the world as they know it. The 10-episode series is created by Chris Cantwell and Chris Rogers and executive produced by show runner Jonathan Lisco (Southland) and Gran Via Production's Mark Johnson (Breaking Bad, Rectify, Diner, Rain Man) and Melissa Bernstein (Breaking Bad, Rectify). Filmed on location in Atlanta, the series stars Lee Pace (Lincoln, Pushing Daisies) as Joe MacMillan, Scoot McNairy (Argo) as Gordon Clark, Mackenzie Davis (Smashed) as Cameron Howe, Kerry Bishé (Argo, Red State) as Donna Clark and Toby Huss (Cowboys & Aliens) as John Bosworth.
In addition, Halt and Catch Fire will make its world debut this Sat., Mar. 8 at 11/10c during the Film portion of the SXSW Festival in Austin, TX. An early screening of the pilot, held at the AMC Theater at Violet Crown Cinemas, will be followed by a panel discussion featuring Lisco, Cantwell, Rogers and select cast members.
Halt and Catch Fire is set roughly one year after IBM all but corners the market with the release of its first major product – the IBM PC. It is also the same year people realize the IBM PC's fatal flaw, which quickly makes personal computing anyone's game. In this fictional drama, a former IBM executive, Joe McMillan (Lee Pace) plans to reverse engineer the flagship product of his former employer, forcing his current company, Cardiff Electric, into the personal computer race. McMillan enlists the help of Gordon Clark (Scoot McNairy), a once-great engineer who dreams of creating a revolutionary product while trying to manage his initially unsupportive wife Donna (Kerry Bishé), and Cameron Howe (Mackenzie Davis), a volatile prodigy who puts her future in jeopardy to join MacMillan's rogue PC project. While charting the changing culture of Texas's Silicon Prairie, tensions build within the group as they attempt to navigate the thin line between visionary and fraud, genius and delusion, while their drive to do something that matters runs up against their ability to truly innovate. Halt and Catch Fire thrives on the spirit of innovation and explores what it's like to stand at the forefront of something truly great and world-changing and work towards it — no matter the risk.
Comic Book Men
This week, AMC's head honchos speak with TheWrap about Comic Book Men's fans, while a Kevin Smith biopic is getting the crowdsourcing treatment. Plus, Smith will be at the Sun Valley Film Festival. Read on for more:
• AMC's Charlie Collier and Joel Stillerman chat with TheWrap about Comic Book Men as "a show that's engendered a lot of passion" and has "touched a nerve with a lot of people out there, especially in the creative community."
• According to /film, two Kevin Smith fans have turned to crowdsourcing to fund a biopic of the director, a project that Smith endorses.
Continue reading "AMC Bosses Appreciate Comic Book Men Fan Base; Kevin Smith Biopic Getting Crowdsourced" »
Game of Arms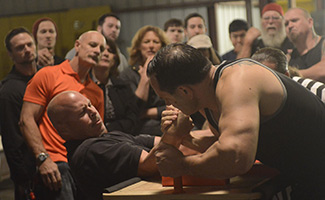 This week, Game of Arms distinguished itself as the highest-rated unscripted series premiere in AMC history, while The Daily Beast calls the reality show "fascinating." Plus, The New York Times previewed Game of Arms ahead of its Feb. 25 airing. Read on for more:
• The Daily Beast reviews Game of Arms, calling it "completely ridiculous—and so very fascinating."
• TheWrap reports that Game of Arms, which debuted Feb. 25, became the highest-rated unscripted series premiere ever on AMC — with one million total viewers, of which 626,000 were in the 18-49 year-old demographic.
• The New York Times highlights Game of Arms's Feb. 25 debut in its Television Week Ahead column.
Continue reading "Game of Arms AMC's Highest-Rated Unscripted Series Premiere; Show Fascinates Daily Beast" »
Comic Book Men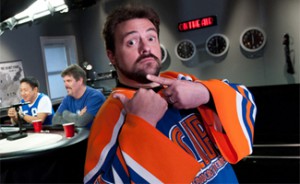 This week, The Globe and Mail gleans Kevin Smith's tips for success, while the Stash gets a visit from Nichelle Nichols. Plus, a comic book shop owner thinks Comic Book Men has made comics more acceptable. Read on for more:
• The Globe and Mail learns Kevin Smith's top five secrets to success.
• ComicBook.com highlights Nichelle Nichols' visit to Comic Book Men.
• The Auburn (Wash.) Reporter interviews a local comic book shop owner who credits a show like Comic Book Men with making comics less geeky and uncool.
• ComicBook.com has some Clerks III details from Kevin Smith.
Continue reading "Kevin Smith's Secrets of Success in Globe and Mail; Nichelle Nichols Visits the Stash" »
Game of Arms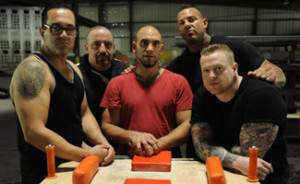 This week, one of the Game of Arms teams visits The Huffington Post to explain arm wrestling. Plus, Guyism is intrigued by AMC's arm wrestling tips. Read on for more:
• The Huffington Post interviews NYC Arms Control, one of the teams taking part in Game of Arms, and learns why the term "arm wrestling" is a misnomer.
• Guyism spotlights AMC's infographic on how to win at arm wrestling every single time, commenting, "Follow these tips and you'll be emasculating people left and right."
• Screen Crush gets a sneak peek at Travis Bagent, one of the competitors on Game of Arms.
Armwrestlers ONLY highlights AMC's website for Game of Arms, prior to the show's debut on Feb. 25.
Comic Book Men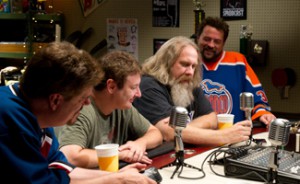 This week, Bryan Johnson wins kudos from Zap2it for his kryptonite costume, while Kevin Smith conducts a Reddit AMA. Plus, Sony buys the rights to Smith's Tusk. Read on for more:
• Commenting on Dean Cain's visit to Jay and Silent Bob's Secret Stash, Zap2it says, "Bryan Johnson dressed as kryptonite is pretty perfect."
• Kevin Smith participates in a Reddit Ask Me Anything where, among other things, he revealed that he'll shoot Comes the Krampus before Clerks III.
Continue reading "Zap2it Applauds Bryan Johnson; Kevin Smith Does Reddit Q&A" »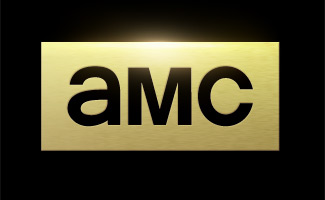 AMC and Sony Pictures Television today announced an agreement to develop Preacher as a dramatic series on AMC. Based on Garth Ennis and Steve Dillon's twisted '90s comic book series, the project will be executive produced and written by Seth Rogen and Evan Goldberg (This Is the End). Sam Catlin (Breaking Bad) will serve as executive producer and showrunner.
Preacher follows Reverend Jesse Custer, a tough Texas preacher who has lost his faith, has learned that God has left Heaven and abandoned His responsibilities. He finds himself the only person capable of tracking God down, demanding answers, and making Him answer for His dereliction of duty. Accompanying Jesse on his journey is his former girlfriend and a friendly vampire who seems to prefer a pint in the pub to the blood of the innocent. On his tail is one of the most iconic bad guys in print – an immortal, unstoppable killing machine named the Saint of Killers – a western lone gunman archetype whose sole purpose is to hunt and kill Jesse.
"This is a great piece of material for AMC, and we're thrilled to begin working with the creative team behind it to make another iconic AMC series," said Joel Stillerman, AMC's EVP of original programming, production and digital content. Seth Rogen and Evan Goldberg said, "This is amazing! We've tried for seven years to work on Preacher and we're so psyched AMC is finally letting us. It is our favorite comic of all time, and we're going to do everything we can to do it right. Humperdoo!"
Garth Ennis said, "Steve Dillon and I are very happy to see Preacher being developed for TV, which seems a much more natural home for the story than a 2-hour movie. Between them, Sony TV and AMC have brought viewers two of my favorite shows with Breaking Bad and Mad Men, and it's exactly that kind of creative commitment and courage that Preacher needs. Obviously it's taken a while, but Ken Levin along with Neal Moritz and his team refused to give up, long after the point when I myself grew skeptical, and their unrelenting enthusiasm for the project has gotten us where we need to be. I'm particularly impressed that Seth Rogen, Evan Goldberg and Sam Catlin understand Preacher fully — meaning they get it for what it is, not some vague approximation. All in all, it looks like Preacher can now be brought to TV in a way that I'd previously not have thought possible, and I very much appreciate that Steve and I have been included in the conversation in the way that we have."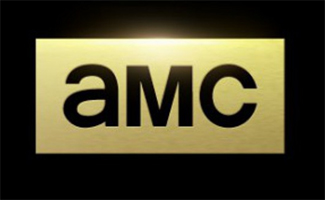 AMC today announced that it had greenlit a docuseries focused on the inaugural season of the LA KISS arena football league team. The show, which will follow dedicated players and coaches trying to turn LA's first professional football team in years into a winning franchise, will also feature owners Paul Stanley and Gene Simmons, of KISS fame, along with long-time manager, Doc McGhee.
Produced by Thinkfactory Media (Gene Simmons Family Jewels, Hatfields & McCoys), the 10-episode (60-minute) series will premiere on AMC this summer. "We look forward to capturing all the trials and tribulations of launching a sports franchise in a great sports city like Los Angeles," said Eliot Goldberg, AMC's senior vice president of unscripted programming. "These are incredibly dedicated athletes, coaches and management who want to win, and the fact that the team has rock and roll royalty in the owners box just adds another great dimension to the series."
"We are thrilled to partner with AMC in bringing our show to the viewing public," Paul Stanley said. "Anyone who knows Gene and I knows we have never played by the rules. This opportunity to see the making of our team of rebels, the LA KISS, from behind the scenes will once again show everyone that we play to win."
Executive producers of the as-yet-untitled show are Adam Freeman, Adam Reed and Leslie Greif. Goldberg, Marco Bresaz and Andrea Beckerman will oversee the series for AMC.
Later this month (Feb. 25), AMC will premiere a new unscripted series, Game of Arms. A look inside the raw and highly competitive world of American arm wrestling, the series follows the members of five regional arm wrestling clubs as they hit the road and wager their reputation, relationships and money for the sport. The series hails from Matt Renner and Ethan Prochnik, the Emmy Award-winning producers of Deadliest Catch, and executive producer Dan Ilani, their partner in Undertow Films.