Press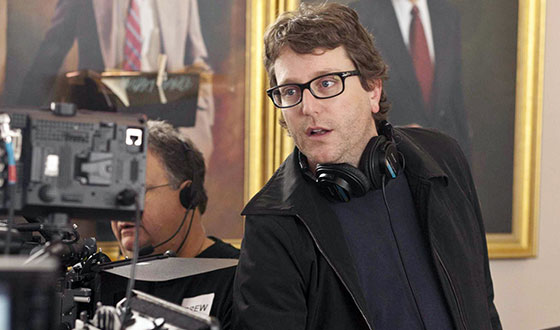 It's official: David Dobkin, who directed The Judge, Wedding Crashers, The Change-Up, and Shanghai Knights, has joined AMC's upcoming martial arts drama Badlands (working title) as series director and an executive producer. Badlands is set to be a genre-bending martial arts series very loosely based on the classic Chinese tale "Journey to the West," in which a great warrior and a young boy embark on a journey across a dangerous land to find enlightenment.
The project was created by writers/show runners Al Gough and Miles Millar, of Shanghai Noon and Smallville fame. They'll serve as exec producers along with Oscar-Nominated producers Stacy Sher and Michael Shamberg (Pulp Fiction, Contagion) and master martial arts filmmakers Daniel Wu (Tai Chi Zero) and Stephen Fung.
"I am thrilled to be directing Badlands," Dobkin said. "Aside from the amazing group of people I get to work with – everyone at AMC, plus Stacy and Michael, and Al and Miles for the second time – it's a brilliant, visionary project that finally gives the fan-boy in me something to dig my teeth into."
Emily Beecham (28 Weeks Later, The Village), Sarah Bolger (The Tudors, In America) and Oliver Stark (The Adventurer: The Curse of the Midas Box, My Hero) have also joined the cast as series regulars.
AMC has ordered six, one-hour episodes. Eager fans can look forward to the premiere in late 2015 or early 2016.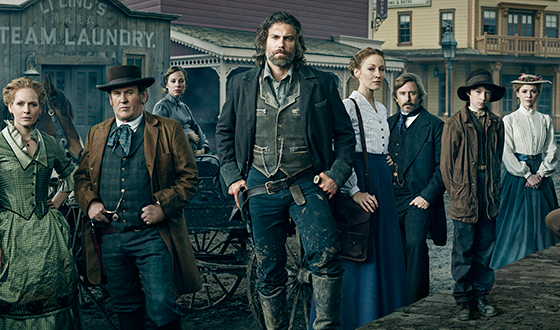 AMC has announced that Hell on Wheels will be returning for a fifth and final season of 14 episodes. Seven new episodes will air next summer, with the final seven episodes of the series following in the summer of 2016. The Western period drama opened up a new night of original programming for AMC on Saturday, and in its current season, is delivering an average of 3.4 million viewers on the most challenging night of the week for television.
Continue reading "AMC Renews Hell on Wheels for a Fifth and Final Season" »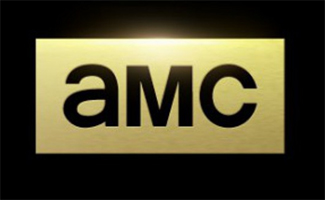 William Hurt (A History of Violence, Damages), Katherine Parkinson (The IT Crowd, The Honourable Woman), Tom Goodman-Hill (The Devil's Whore, Mr Selfridge), Colin Morgan (Merlin, The Fall), Rebecca Front (The Thick Of It, Just William), Neil Maskell (Utopia, The Mimic) and Gemma Chan (Dates, Fresh Meat) are to star in Humans – the ambitious new co-production from AMC, Channel 4 and Kudos.
Humans is set in a parallel present where the latest must-have gadget for any busy family is a 'Synth' — a highly-developed robotic servant eerily similar to its live counterpart. In the hope of transforming the way they live, one strained suburban family purchases a refurbished Synth only to discover that sharing life with a machine has far-reaching and chilling consequences.
William Hurt plays George Millican, a widower who has formed a close relationship with his out-of-date Synth, Odi, who he treats more like a son than a piece of machinery.
BAFTA award-winning Katherine Parkinson plays Laura, a woman who seems to have it all – a great career as a lawyer, a loving husband, three children. But inside she's struggling with her own unresolved demons. In a misguided attempt to help the situation, her husband Joe, played by Olivier Award-winning Tom Goodman Hill, buys a Synth. Played by Gemma Chan, Anita is the pliant, servile automaton that all Synths are supposed to be – but every now and then, she does something inexplicable.  Something… almost human.
Colin Morgan joins the cast as Leo, who's desperately trying to track down someone from his past; BAFTA Award-winning Rebecca Front plays the NHS-funded overbearing carer synth, Vera; and Neil Maskell takes on the role of police officer D.S. Peter Drummond, who works for the Special Technologies Task Force.
Written by British writing partnership Sam Vincent and Jonathan Brackley (Spooks, Spooks: The Greater Good), Humans is based on the award-winning Swedish sci-fi drama Real Humans. Humans will start filming in the UK this week.  Further casting to be announced in due course.
The series (8 x 60') is produced by Kudos (Utopia, Broadchurch, The Hour) in association with Matador Films (Real Humans).  Executive producers are Jane Featherstone (Broadchurch, Utopia, The Hour) and Derek Wax (The Hour, Occupation, Lip Service) for Kudos with Chris Fry (The Smoke) set to produce for Kudos, and Henrik Widman and Lars Lundström for Matador Films. Commissioned for Channel 4 by Piers Wenger, Beth Willis and Simon Maxwell, and Kristin Jones and Joel Stillerman for AMC. Distribution will be handled by Shine International.
4th and Loud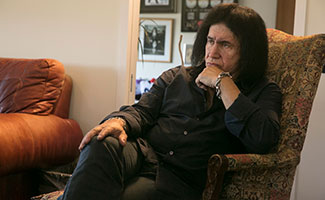 This week, TV Geek Army and TV Ruckus are enjoying 4th and Loud. Plus, The Logan Banner is hooked on the show. Read on for more:
• TV Geek Army touts 4th and Loud as "a reality show I like quite a lot."
• "It's actually been a fun reality show—Gene Simmons knows reality TV," TVRuckus says of 4th and Loud.
• The Logan (W. Va.) Banner is "hooked" on 4th and Loud and explains why.
To stay up-to-date with all the latest 4th and Loud news, sign up for The AMC Weekly.
Game of Arms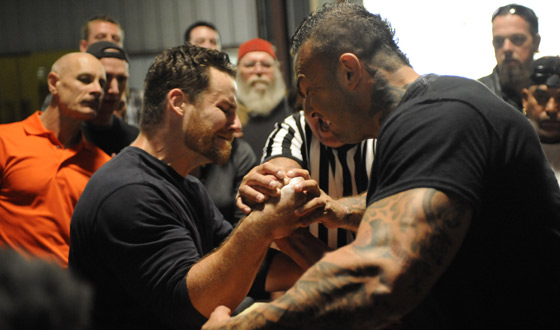 AMC announced today that it has ordered a second season of its unscripted arm-wrestling series, Game of Arms, which premiered last February with 1 million viewers, delivering the network's highest weeknight original series premiere. The network has ordered 10 one-hour episodes of the series, which goes inside the raw, highly-competitive world of underground arm-wrestling. The competition series follows members of various regional arm wrestling clubs, as they hit the road each week to compete in intense matches, often sacrificing their jobs, health, and even relationships in pursuit of victory.
Continue reading "AMC Returns to the Table for a Second Season of the Arm-Wrestling Series Game of Arms" »
4th and Loud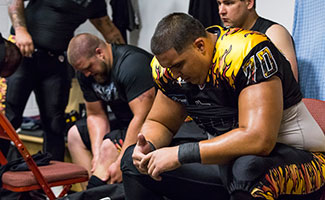 This week, Entertainment Weekly tests Gene Simmons' pop culture personality. Plus, ArenaFan thinks this is a good time to start watching 4th and Loud. Read on for more:
• Gene Simmons takes Entertainment Weekly's Pop Culture Personality Test and reveals how he won a Twist Championship in school and that he frequently binges on marathons of The Twilight Zone.
• After watching "The Fall Guy," ArenaFan says, "If you think things have already been bad enough and love to see yelling and screaming, this would be the time to begin to follow the show."
• TVRuckus' recap of this week's episode, "The Fall Guy," remarks, "Fans of 4th and Loud saw less of owners Gene Simmons and Paul Stanley this week and more of the L.A. KISS arena football team."
To stay up-to-date with all the latest 4th and Loud news, sign up for The AMC Weekly.
4th and Loud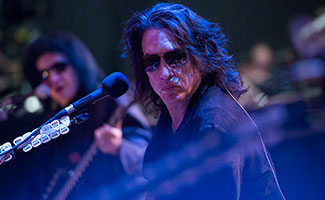 This week, Gene Simmons discusses why KISS makeup has no place in arena football, while TV Ruckus touts 4th and Loud. Plus, The Week spotlights the show. Read on for more:
• Gene Simmons tells the New York Daily News why the LA KISS players don't wear the trademark KISS makeup when they play: "For one thing, you've got to earn it. Secondly, it's got to be real football, not stuff going into everybody's eyes while they are running on the field and getting tackled."
• TVRuckus assesses 4th and Loud: "So far, it is interesting…If you want to see a Gene Simmons/Paul Stanley reality series, yes, it's worth a look."
• The Week spotlights 4th and Loud, concluding that it "isn't cheesy, wisely focusing on the players — a scrappy group of undrafteds and has-beens looking for their break…" [No link]
Continue reading "Gene Simmons Talks KISS Makeup With Daily News; TV Ruckus Touts 4th" »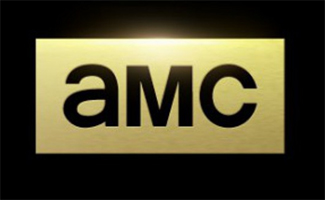 AMC today announced that Oscar-winner Stephen Gaghan will direct the pilot for White City, a gripping geopolitical drama focused on Western diplomats and journalists living in Afghanistan.
White City is an adventure story set in the somewhat surreal ex-pat world of near-present Afghanistan, one of the most discussed and least understood places on earth. The show focuses on Jon Liston, a war junkie who has spent the better part of the last decade in Kabul with a front-row seat to the carnage. In the pilot, against the advice of everyone from American embassy staffers to tweeting tribal leaders to the French journalist he's in a relationship with, Jon tragically overreaches in an attempt to talk with insurgent leaders. In the series, Jon must find a new role in Kabul as he attempts to address his guilt, frustration and doubts about whether there is good left for him or any Westerner to do in Afghanistan.
Continue reading "Oscar-Winner Stephen Gaghan to Direct White City Pilot for AMC" »
4th and Loud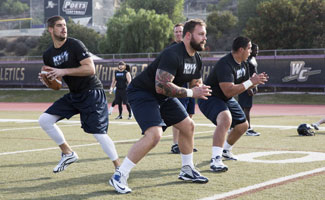 This week, The Washington Post watches Colt Brennan, a former Washington Redskin, on 4th and Loud, while Gene Simmons talks to SportsGrid about reality TV. Plus, Simmons tells Postmedia News about the LA KISS' first season. Read on for more:
• The Washington Post watches the 4th and Loud premiere because Colt Brennan, a former Washington Redskin, is "a focal point" of the episode.
• Gene Simmons tells SportsGrid about 4th and Loud, saying, "This is not reality TV. This is reality."
• Promoting 4th and Loud, Gene Simmons talks to Canada's Postmedia News about LA KISS' first season.
Continue reading "Washington Post Watches Colt Brennan on 4th; Gene Simmons Talks Reality TV" »
4th and Loud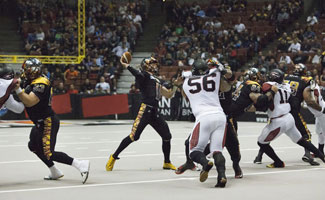 This week, Gene Simmons and Paul Stanley discuss 4th and Loud with TV Guide, while Variety positively reviews the series premiere. Plus, The Wall Street Journal takes an early look at the show. Read on for more:
• Talking to TV Guide about 4th and Loud, Gene Simmons says, "You don't have to create drama because there's so much going on in the growing pains of launching a brand-new sports team."
• Variety, reviewing 4th and Loud, says that "the premiere delivers an unexpectedly solid kickoff."
• The Wall Street Journal debuts a clip from the show where Paul Stanley and Gene Simmons present themselves to the Arena Football League owners "and bring that on-stage confidence they've cultivated for over 40 years into a stuffy board room."
Continue reading "Gene Simmons, Paul Stanley Talk Drama With TV Guide; Variety Applauds 4th" »