Interviews
Freakshow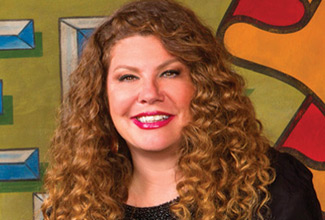 Freakshow Mama, Danielle Ray talks about becoming an "empty nester" and her husband Todd's plans to expand the Freakshow outside of Venice Beach.
Q: You mentioned feelings of "empty nesting" this season. What are your thoughts on Asia and Phoenix growing up and starting their own lives?

A: Obviously, I know that Phoenix and Asia are getting older and I want them to do their own thing. But at first, it made me so sad, only because I feel like my whole existence is about them. When Asia told me she was getting her own apartment, it took me by surprise. I was like "No, I don't want my baby to leave!" But having the extended Freakshow family there helps. Asia, Ali, and I will go out to lunch, go to the movies. Over time, I realized that now it's getting back to me and Todd, which is good for us. We can do more things that we want to do as a couple.
Q: What's on that list of things you want to do with Todd now that the kids are getting older?
A: [Laughs] Well, there are some things that I've wanted to do or didn't have the time to do. I want to be adventurous and travel. When he goes and looks for [exotic] animals and stuff, I want to go with him. I want to be able to go out or go away for a night and not have any responsibilities.
Continue reading "Freakshow Q&A – Danielle Ray" »
Freakshow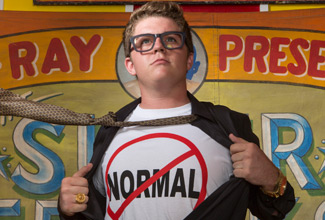 Phoenix Ray, co-owner of the Venice Beach Freakshow, talks about dating, his plans for the future and his role in carrying on the legacy of the Freakshow.
Q: In episode 212, "Freaks Hanging By a Wire," you went on some dates. Is it hard trying to date when you're part of the Freakshow?
A: Yeah, it is. It's just a weird thing to say, "I work at a freakshow… You can go there and see a sword swallower." It's just a weird thing to throw out there to a girl.
Q: How do you feel about your parents, Todd and Danielle, giving their two cents on your love life this season?
A: It's just stressful that they treat me like I'm 13. But they're just looking out for me. I understand what they're saying.
Q: This season your dad showed you how to "talk" in order to bring crowds into the sideshow. When did you first become interested in "talking"?
Continue reading "Freakshow Q&A – Phoenix Ray" »
Freakshow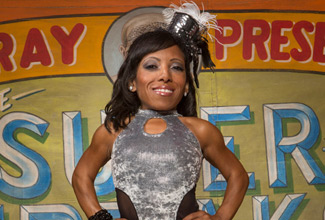 Freakshow's Amazing Ali talks about performing new stunts, her ongoing health struggles and having her marital ups and downs aired on the show.
Q: This season you learned a fire breathing stunt. Were you nervous before the performance?
A: It was definitely a little scary. I didn't want to make the wrong move where I could get hurt. I was really concerned about [the flame] looking big, even though it was coming from someone so little. It was definitely a great challenge and it was awesome pushing myself to do something a little daring.
Q: Would you ever attempt the stunt again?
A: I definitely plan on doing more fire-breathing at the Freakshow. Maybe not so much inside, that could be a bit dangerous. But maybe outside.
Q: You seemed very nervous going into your hip surgery this season. How did the Freakshow family help you get through it?
Continue reading "Freakshow Q&A – Amazing Ali" »
Freakshow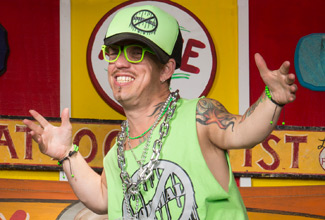 Freakshow's hypeman, Wee Matt, discusses how he got started with Todd Ray's Freakshow, what stunts he would like to attempt, and his plans for fatherhood.
Q: What sort of performing were you doing before the Freakshow?
A: I was working in the clubs [in Vegas]. And then I started doing "Tiny Kiss" as mini Gene Simmons. Eventually I started breakdancing and was an MC hype man.
Q: How did you get involved with Todd Ray and the Freakshow?
A: I met Todd at the Roosevelt Hotel and he contacted me through Facebook. Then he saw my wife [Ali] and she joined and I started working with them part-time. I was working at Beacher's Madhouse and the Freakshow at the same time for a while, but then I quit that, switched my MC style, and brought it over to the Freakshow.
Q: How did you meet Ali?
Continue reading "Freakshow Q&A – Wee Matt" »
Small Town Security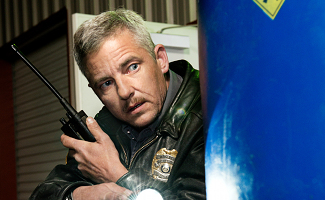 Dennis Starr of AMC's Small Town Security discusses how his relationship with Joan has changed over the years, his relationship with fans, and what he would do if he took over JJK.
Q: How's your dating life going?
A: I've been pretty tied down close to home lately. I haven't had any other dates really since the ones that were filmed.
Q: What's the funniest thing that's happened while filming this season?
A: When we were filming the training video, I thought it was quite funny that one of my officers decided to do a sexual harassment maneuver where he leaned over a counter to look at a young lady and went "Mmm-mmm" to her butt. We thought that was pretty hilarious.
Q: How was it working on the training video with Joan and the staff?
Continue reading "Small Town Security Q&A – Dennis Starr" »
Freakshow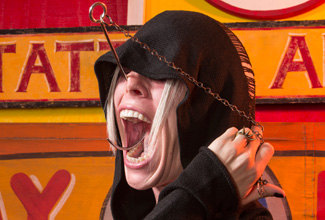 Morgue, Venice Beach Freakshow shock artist, speaks about surviving painful experiences and working with Asia on new stunts.
Q: The bed of razors stunt in episode 207 was very symbolic. Are all your stunts a form of self-expression?
A: In general, my stunts usually have some sort of symbolic or metaphorical meaning behind them, or else it's for a cathartic experience to release certain emotions and feelings. The bed of razors was very much a metaphorical stunt that represented a transition in my life.
Q: Do you ever worry you're pushing your body too far?
Continue reading "Freakshow Q&A – Morgue" »
Freakshow
Freakshow guest star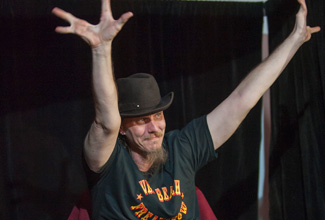 Grady "Lobster Boy" Stiles talks about his early life in sideshow, as well as his favorite sideshow legends.
Q: As a child, you and your family would appear on stage together as the Lobster Family. Did that help instill the feeling that ectrodactyly was something to be embraced and not ashamed about?
A: Yeah, I definitely think that it was easier that my dad and sister were like me, especially my dad. Early on, my dad taught me that it was OK to be different and that it was boring to be normal. I was always proud and was never depressed by my condition.
Q: Do you still perform?
A: Well, I am a performer at heart, so I've stretched out to movies and acting and stuff, in addition to the sideshow. My favorite genre is horror, I grew up on them.
Q: Do you have any fond memories from your early years of touring in the traveling carnival?
Continue reading "Freakshow Q&A – Grady "Lobster Boy" Stiles" »
Freakshow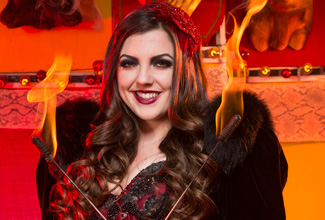 Asia Ray, resident Freakshow fire-eater and electric girl, discusses her relationship with Morgue and her transformation into an independent woman throughout this season.
Q: What's on your bucket list in terms of stunts you'd like to perform?
A: I don't know that I have specific stunts, but I kind of want to keep creating my own that mean something to me. I'm about to start working on a new stunt actually. I'm learning how to throw knives. But I'm kind of in the creative process right now. I'm taking it to another level — I want to make it different, but in my own way.
Q: Have you always loved performing? Were you in any pageants or sports as a child?
A: I wasn't in any of those really. I was more on the artistic side. I was really into music. I played the flute. I was even in the concert band and marching band. I was really big on that. I also did some acting as well, but I think I like where I'm at performing now — doing my own thing — instead of acting or playing a piece of music that someone else created.
Freakshow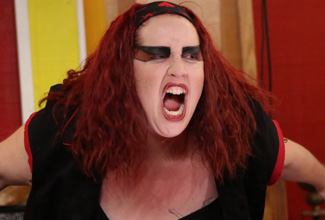 The Amazing Boobzilla discusses the stunts she performs with size 44R cup breasts, as well as her early ambitions to become an actress.
Q: When did you realize you could use your assets for entertainment purposes?
A: Pretty much when I was fourteen or fifteen years old. It became a party gag for my friends and just kind of grew from there.
Q: Where did your stage name, the Amazing Boobzilla, originate?
A: That would actually be my boyfriend in high school, he started it. It started as a gag with my friends. I started performing in a local production of The Rocky Horror Picture Show when I was seventeen. One of the stage managers jokingly named me Boobzilla, not knowing that's the name I had gone under before — and it continued to grow from there. It's a catchy name.
Continue reading "Freakshow Q&A – The Amazing Boobzilla" »
Freakshow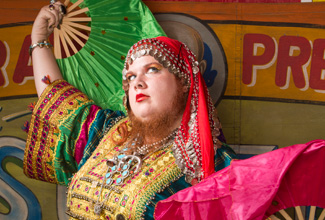 Jessa the Bearded Lady chats about being the newest addition to the Venice Beach Freakshow and her love of reptiles.
Q: This season you're a full-time performer at the Freakshow. How has it been fitting in with the Freakshow family?
A: It was like coming home. Todd and Danielle are great people.
Q: The Bearded Lady has a rich history in sideshow lore. Have you learned a lot about the legacy during your time at the Freakshow?
A: I've learned quite a bit from Todd. However, I've learned quite a bit on my own. I've been studying [freakshow history] on and off for about 20 years. I grew up doing it. I've dug into this character to learn the whos, whats, and whys.
Q: Is your facial hair a genetic or hereditary condition?

A: There is no precedent in my family for it. Genetically or otherwise.