Immortalized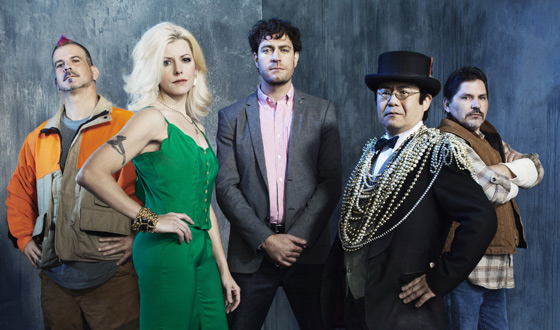 Curious about the recent AMC series Immortalized? One way to find out more is to check out the online interviews with the cast. Below is a sampling of what the four Immortalizers, three judges and one host have to say about taxidermy, be it rogue or traditional. Click on each cast member name below to read the full Q&A.
"I am honestly surprised that more women haven't been involved since the start. You need nimble fingers, attention to detail, and a lot of patience." –Immortalizer Beth Beverly
"Taxidermy work is ten-fold better than it was in the '80s, and that has to do with people learning and having other taxidermists talk to them and show them how to achieve something." –Immortalizer Dave Houser
"Sometimes the insects I found would be missing legs or arms or such and such. And I felt that it was a shame. And I think, they are talking to me: 'Get me back my missing part'." –Immortalizer Takeshi Yamada
"What you really need is someone with more knowledge and experience to look at your piece. They'll find the mistakes you've made and they tell you how to correct them." –Immortalizer Page Nethercutt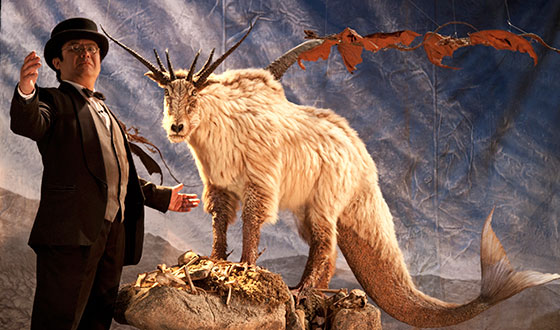 The Immortalized Season Finale aired last week but if you missed any of the earlier episodes of AMC's competitive taxidermy show, you now have a new opportunity to see them as Immortalized encores commence with the Series Premiere this Thursday night at 11/10c. Find out whether you're Team Rogue or Team Traditional.
Click here to view the full schedule for Immortalized on AMC.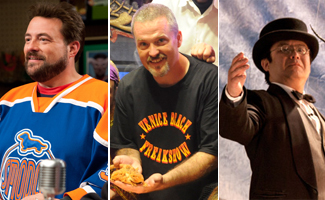 This week, Kevin Smith gives EPIX News a tour of Jay and Silent Bob's Secret Stash, and The Huffington Post checks out Freakshow frontman Todd Ray's two-headed animal collection. Plus, the Houston Chronicle highlights Immortalized's season finale. Read on for more:
• Kevin Smith gives EPIX News a tour of Jay and Silent Bob's Secret Stash, the shop at the center of Comic Book Men.
• The Huffington Post showcases Freakshow frontman Todd Ray's collection of two-headed animals, including two-headed turtle Teeny and Tiny.
• The Houston Chronicle highlights the Immortalized and Freakshow season finales in its "Watch This" column.
• The Star-Ledger chats with Ming Chen and Bryan Johnson at Asbury Park Comic Con about Comic Book Men, the future of comics, and how Chen first got Kevin Smith's attention.
Continue reading "Kevin Smith Gives a Tour of the Secret Stash; HuffPo Meets Todd Ray's Two-Headed Animals" »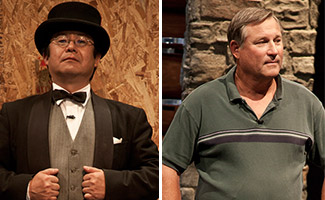 In Immortalized Episode 8, Immortalizer Takeshi Yamada goes up against challenger Gary Robbins in a battle themed "Heaven and Hell". Did judges Brian Posehn, Catherine Coan and Paul Rhymer make the right call? It's your turn to decide: Whose mount is best?
Cast your vote now!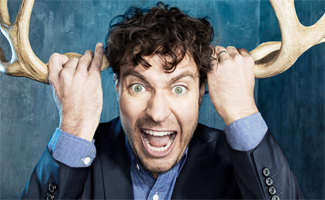 Taxidermy expert Rachel Poliquin talks with Zach Selwyn, host of AMC's Immortalized, about the strangest piece of taxidermy he's ever seen and what his own rogue taxidermy piece would look like.
Q: How are you enjoying the show so far?
A: It is amazing. And I think the episodes are getting stronger as the series progresses. I'm really enjoying watching the competition between the rogue and traditional taxidermy. I think it's getting more interesting as the challenges get harder. It is really bringing out what the competition is all about.
Q: How did you end up with the hosting job?
A: I got lucky. I grew up with a bit of taxidermy, so I thought I knew a little about it. It was a great experience being part of the show.
Q: How was it different than other projects you've been involved with?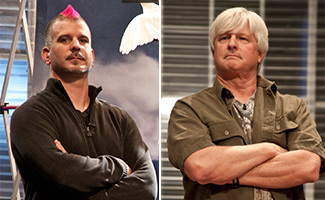 In Immortalized Episode 7, Immortalizer Dave Houser goes up against challenger Erich Carter in a battle themed "First Love." Did judges Brian Posehn, Catherine Coan and Paul Rhymer make the right call? It's your turn to decide: Whose mount is best?
Cast your vote now!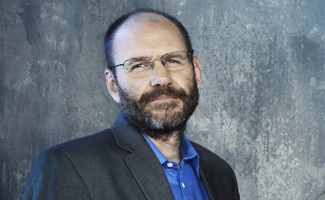 Taxidermy expert Rachel Poliquin talks with Paul Rhymer from AMC's Immortalized about the season's craziest creations and sourcing animals for the Smithsonian collection.
Q: You started working as a Smithsonian Institution taxidermist when you were only 21. How did you get so good, so young?
A: I first got a very entry level job there doing a little bit of design and illustration. I wanted to be an illustrator, but in the bigger exhibit office that I worked in, there was an opportunity to do a little bit of taxidermy and model making. I had the experience because my dad was a taxidermist, and I had done it as a kid. Within about a year I moved into the position as a full time model maker and taxidermist. Back in those days, they would often hire people in entry level positions and then bring them up in the museum so you would learn the protocol of making the exhibits and handling artifacts. You can't really go to school to learn how to handle the Hope Diamond. You learn that from being around professionals.
Q: What was it like working on the renovation of the Smithsonian's National Museum of Natural History?

A: When that project came down the road, we knew it was going to be total change in the mammal hall. Changes like that happen not even once in a generation, so to be part of a project like that was really a big deal. Everyone was excited. Another taxidermist was hired for the project, and he and I worked full-time for two years mounting for the exhibition.
Q: Where did you get the animals from?
A: The majority came from zoos. The museum wrote to several hundred zoos and said, "These are the species we are looking for. Should you have any of these animals that die in your zoo, we would be very interested." And we got a lot of animals that way. Some animals — about two dozen — came from Ken Behring, who donated the money for the hall. And some were donated by other taxidermists or other people. The Smithsonian was very clear that it did not want to go out and actively collect for the hall.
Q: You also did work at the Swaziland National Museum. What was that experience like?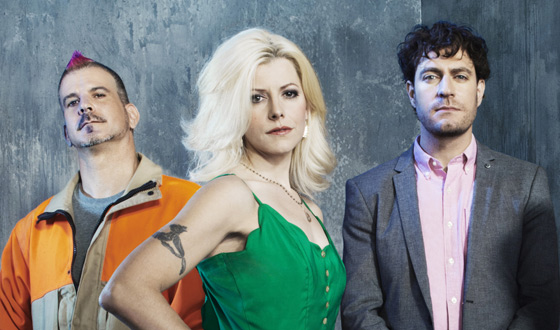 If you're a fan of Immortalized, you likely already know that you can get all of the latest news and information about the show by following Immortalized on Twitter at @ImmortalizedAMC. But did you know that you can also keep up with some of the cast individually? Beth Beverly, Dave Houser, Zach Selwyn, Brian Posehn, and Catherine Coan are all on Twitter. Check out a few of their more memorable tweets:
I have a feeling this is gonna be a really good one!!!! @immortalizedamc @thebrianposehn #mexicanfood #psssssssssssssss

– Beth Beverly (@bethbeverly) March 8, 2013
The only way I could like @bethbeverly's mount tonight on @immortalizedamc more is if the kitten had a hummingbird coming out of its chest.

– Catherine Coan (@catherinecoan) March 22, 2013
If bill doesn't find a form, he's got a heck of a lion skin rug on his hands… @immortalizedamc #Immortalized

– Zach Selwyn (@ZachSelwyn) March 22, 2013
Shazzzaaammm#immortalized

– Dave houser (@Davehouser25) March 26, 2013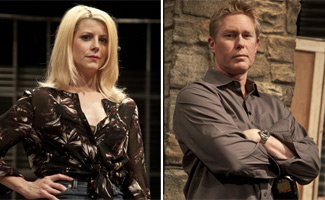 In Immortalized Episode 6, Immortalizer Beth Beverly goes up against challenger Bill MacFarland in a battle themed "Self Portrait." Did judges Brian Posehn, Catherine Coan and Paul Rhymer make the right call? It's your turn to decide: Whose mount is best?
Cast your vote now!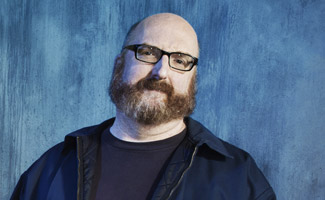 Taxidermy expert and author Rachel Poliquin talks with Brian Posehn from AMC's Immortalized about how the show fits into today's "nerd culture."
Q: Were you surprised when you first heard about a competitive taxidermy reality show?
A: No, not at all. I'm on the road a lot, and I see what's on TV. So it wasn't surprising at all. With all the reality shows and competitions that already existed, a show about taxidermy makes sense.
Q: Had you ever really thought about taxidermy before getting involved in the show?
A: It's not something I grew up with, but once I got into it I found it really interesting, knowing how much work goes into it. I wasn't even aware that there are different styles of taxidermy, traditional and rogue. I wound up really liking the rogue stuff the most, just because it is more artistic and people can go anywhere with it. That stuff I really liked. Honestly, I would have liked to buy some of those pieces.
Q: You're kind of a nerd authority. How does Immortalized fit into today's nerd culture?
A: What I think makes people nerds is just being obsessive. I think that's what nerdiness really is — its people who don't just passively like something, they get passionate about whatever they like. Everybody who came onto the show was really passionate about taxidermy. The two judges I worked with really know what they are talking about and have lived it for years. They are taxidermy nerds. All the people who came on in the competitions — all the Immortalizers are the kings of the taxidermy nerds, and the challengers were pretty darn nerdy about it too. So I think the show does fit with nerd culture.
Q: You were on an episode of Talking Dead. Is that how you got involved with Immortalized?