Flashback Five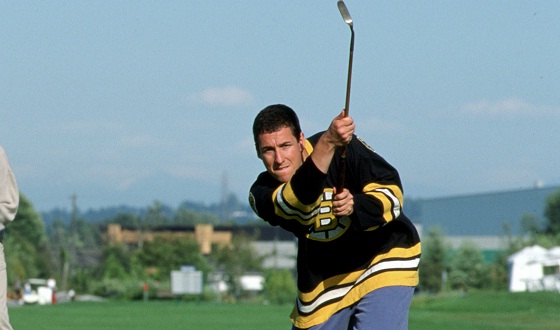 When it comes to being funny, Adam Sandler rules… literally. Many of his comedies have been No. 1 at the box office and rank among the highest-grossing of all-time. Sandler has also enjoyed critical acclaim, too — and not just when making people laugh. Who knows? One day Sandler could join the likes of, say, Tom Hanks and Robin Williams as a former comedian-turned-Oscar winner. But, for now, here's a look back at his best work….
1. The Wedding Singer (1998)
This sweet love story makes the most of the talents that propelled Sandler from SNL comic to movie star. Fans of "The Chanukah Song" will appreciate his tongue-in-cheek ballads like "Somebody Kill Me"; few can hold a candle to Sandler when it comes to making the sad sack with a broken heart hilarious.

2. Happy Gilmore
 (1996)
As a guy named Happy with anger issues, Sandler's turn-on-a-dime timing is at its best. His signature sotto voce that gives way to rage makes for big laughs whether he's trying to save grandma's house from repossession or getting his butt kicked in a brawl with The Price Is Right's Bob Barker.
Continue reading "Flashback Five – Adam Sandler's Best Movies" »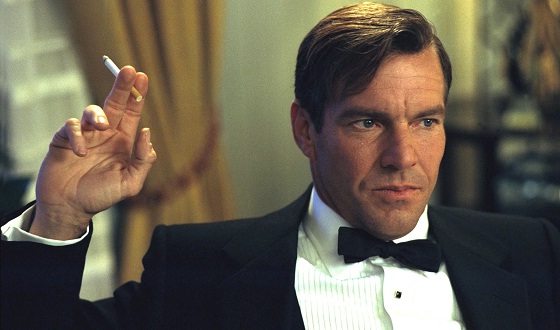 Dennis Quaid isn't easy to pin down. He's done the scifi Enemy Mine, the action-adventure The Day After Tomorrow, the western The Alamo and the sports pic Any Given Sunday to equal acclaim. He's even done the fun family flick Yours, Mine & Ours. What can you say about a body of work like that? It deserves a Flashback Five! So herewith, a look at Dennis Quaid's best movies so far.
1. The Right Stuff (1984)
Playing real-life astronaut Gordon "Gordy" Cooper in this Oscar-winner jettisoned Quaid to stardom. Cooper may be the least-famous of the Mercury Seven (which includes Gus Grissom and John Glenn), but Quaid's likeably cocky charm makes his Cooper unforgettable.
2. Great Balls of Fire! (1989)
As rock-n-roll legend Jerry Lee Lewis, Quaid not only shows off fancy finger work on the piano (he studied 12 hours a day for six months) but also nails Lewis' over-the-top style. Lewis himself praised the actor's portrayal, saying that Quaid "really pulled it off."
Continue reading "Flashback Five – Dennis Quaid's Best Movies" »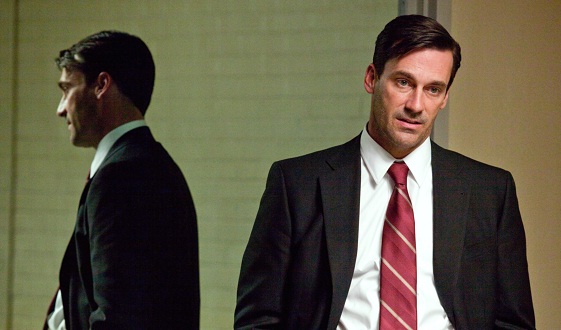 Handsome. Charismatic. Witty. Sexy. Yes, that's Mad Men's Don Draper. It also happens to describe the actor who plays him too, a performer who's building quite an impressive resume in movies, too. Here's a look at Jon Hamm's best big-screen work thus far…
1. The Town (2010)
Kudos to director Ben Affleck for giving Hamm the role of an FBI agent hot on his trail. Hamm brings such an intriguing blend of machismo and charm to this part that you're not sure who Affleck intends to be the hero of this heist flick.
2. Bridesmaids (2011)
Hamm is no stranger to comedy with recurring appearances on both 30 Rock and SNL, but this hilarious chick flick to another level. As a sex-obsessed cad, Hamm steals his scenes opposite leading lady Kristin Wiig, while turning his nice guy public image upside down.
Continue reading "Flashback Five – Jon Hamm's Best Movies" »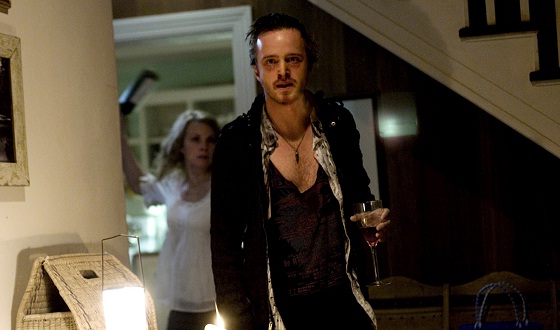 Season 5 of Breaking Bad may have just ended, but that's not keeping Aaron Paul out of the limelight this Fall. The actor is up for his second Emmy award for Best Supporting Actor. Plus, he's starring in the new movie Smashed (which debuted at this year's Toronto International Film Festival). Even more exciting, Paul is currently filming the big-screen adaptation of Nick Hornby's novel, A Long Way Down. But before you look into his future, take a look at his best movies so far..
1. Smashed (2012)
Aaron Paul shines in this indie drama about an alcoholic married couple who must come to terms with their drinking. As the husband who's not so willing to sober up, Paul's portrayal is marked by gut-bursting humor and gut-wrenching heartache.
2. The Last House on the Left (2009)
Even Paul's most diehard fans will recoil at his creepiness in the remake of Wes Craven's horror classic. As a psycho-killer with an eye for the ladies. Paul is disturbing. (Even he admits he "couldn't look at the screen" when he saw the movie.)
Continue reading "Flashback Five – Aaron Paul's Best Movies" »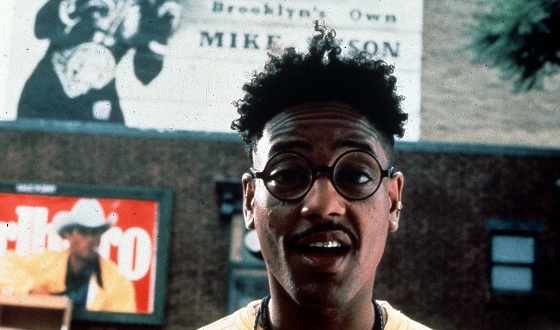 The character may have been a bad guy but Breaking Bad fans can't help but love the late Gustavo Fring. No small thanks is due Giancarlo Esposito, the Emmy-nominated actor with a 30-year history on screens big and small. Curious to see the best movies of the man behind Gus. Put these in your Netflix queue.
1. Do the Right Thing (1989)
Esposito is brilliant as a powder keg behind exploding racial tensions in a Brooklyn 'hood. A mix of humor with volatility ("Who told you to step on my sneakers?!"), Buggin Out ranks as one of the most memorable characters in what may be Spike Lee's greatest film.
2. Bob Roberts (1992)
Tim Robbins stars in this mockumentary about a crooked politician with a seemingly ineffectual reporter (Esposito) on his trail. But never underestimate Giancarlo! Although his Bugs Raplin appears like a stereotypical nebbish, he ends up so much more than that.
Continue reading "Flashback Five – Giancarlo Esposito's Best Movies" »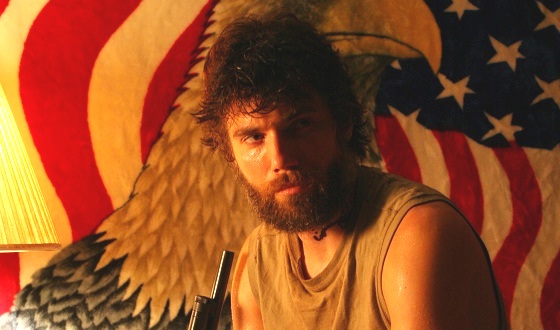 With the new season of AMC's Hell on Wheels premiering this Sunday and two new major movies in post-production (Supremacy and Code Name: Geronimo), Anson Mount's future looks bright to say the least. As to his filmography to date, he's made a number of hidden gems, including work with such heavies as Robert De Niro, James Franco and Jason Statham, not to mention Britney Spears. His top five movies to date?
1. Safe (2012)
Mount shines as the kind of villain you love to hate: ruthless, deadly, and quick with a one-liner. His evil objective? Kidnap the little girl who knows the mysterious code. His obstacle? Jason Statham on babysitting duty.
2. City by the Sea (2002)
The son (James Franco) of a veteran detective (Robert De Niro) is accused of murder. That's a problem for Mount, a rookie cop who idolizes the older officer. In real-life, De Niro took Mount under his wing, too — which comes across in their believable mentor/protégé relationship.
Continue reading "Flashback Five – Anson Mount's Best Movies" »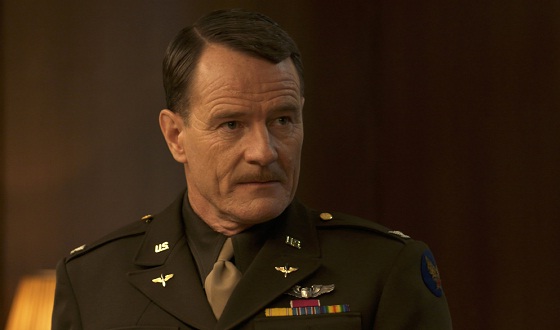 Bryan Cranston's having a hot summer. The star of Breaking Bad is currently appearing in two major blockbusters: the musical Rock of Ages (opening today) and the animated Madagascar 3: Europe's Most Wanted (which topped last weekend's box-office). July brings the upcoming season of Breaking Bad, and then fans can catch Cranston in Total Recall in August. But what are your favorite Cranston movies to date? Based on AMCtv.com's Bryan Cranston Movies List, these top the list so far…
1. Saving Private Ryan (1998)
Yes, Cranston's screen time in Spielberg's war epic is brief. But his role as the one-armed War Office colonel making the case to the top brass for the movie's titular mission still deserves the high honors.
2. Little Miss Sunshine (2006)
As a motivational speaker who dashes dreams, Cranston's performance is truly inspirational. (He's Greg Kinnear's double-crossing business associate delivering a hilarious mix of sleaze, cruelty, and charm.)
Continue reading "Flashback Five – Your Favorite Bryan Cranston Movies" »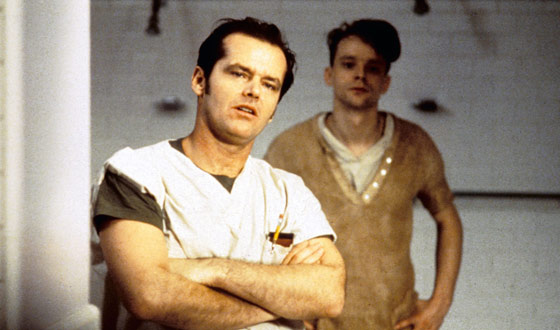 He's played killers, cops, cowboys, and even the odd werewolf. Which Jack Nicholson movie has resonated the most with you, the loyal viewer? Based on AMC's online poll of Jack Nicholson's greatest movies, the race among the best of the best is awfully tight but here are the current standings.
1. The Shining (1980)
Nicholson goes primal as alcoholic writer Jack Torrance in Stanley Kubrick's unforgettable fright flick. Why has this performance landed in the top spot? Maybe because the over-the-top actor is at his most unhinged as he goes at his family with a battle axe and a smile!
2. One Flew Over the Cuckoo's Nest (1975)
Admittedly no one plays crazy like Jack but ironically his mental patient here is the sanest soul in the sanatarium. Whatever the diagnosis, the actor earned him his first Best Actor trophy — and your vote for runner-up — for playing this scruffy iconoclast.
Continue reading "Flashback Five – Your Favorite Jack Nicholson Movies" »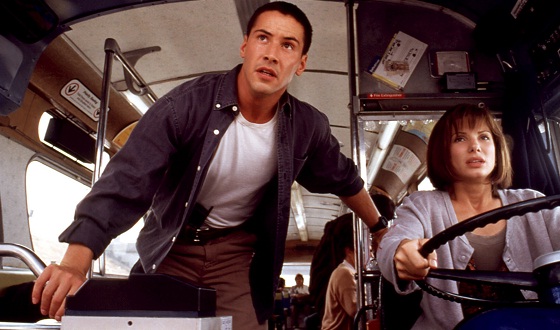 Critics are always quick to dismiss Keanu Reeves. They mock his monotone and knock his laid-back style. But despite the naysayers, Reeves continues to helm hits like Speed and The Matrix series. Indeed judging from the votes on Keanu Reeves's Best Movies list, there's no lack of love from AMC viewers. So haters be damned! Here are your favorite Keanu Reeves movies.
1. The Matrix (1999)
In 1999, if you needed someone to defend the human race against supercomputers, Keanu Reeves might not have been the first person to come to mind. Now, it's impossible to think of anyone else. With the pop of one red pill, his low-key Neo is a Generation Y superhero.
2. Speed (1994)
This high-octane action flick is often referred to as Die Hard on a bus. Nothing wrong with that. Reeves may have fewer one-liners than Bruce Willis does, but his stoic stance is the perfect complement to Bullock's perkiness and Dennis Hopper's mania.
Continue reading "Flashback Five – Your Favorite Keanu Reeves Movies" »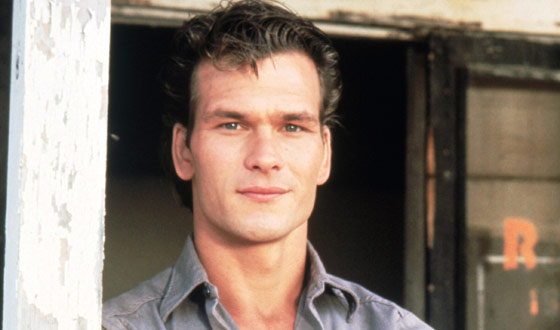 Patrick Swayze combined sensitivity and brawn, Southern charm and frat-boy menace, Eastern wisdom and Western aggression, deadly punches and killer dance moves. He is a force of nature, a walking contradiction, and one of the most underrated screen personalities to emerge in the Reagan era. The actor died of cancer in 2009 but his screen persona lives on. This weekend, get a glimpse of what made Swayze so great with AMC's Crazy About Swayze, which kicks off with Road House on Sun., Jan. 29 at 8/7c. In the meantime, here are your favorite Swayze movies.
1. Dirty Dancing (1987)
Swayze started off as a dancer, and he shows his considerable skills in the rug-cutting realm in this quintessential '80s movie. He plays a resort dance instructor whose after-hours sashaying with Jennifer Grey seems designed to incense John Travolta. With great chemistry, classic lines ("Nobody puts Baby in the corner!") and even a song sung by his Swayze-ness ("She's Like the Wind"), this movie charmed itself to number one.
2. Ghost (1990)
Swayze gives ghosts a good name as a murdered man whose spirit still has some unfinished business. Like Dirty Dancing, Ghost was a sleeper hit. Coincidence? Ha! Underestimated by studio execs, Swayze's sincerity has long endeared him to the masses. His hilarious psychological warfare with Whoopie Goldberg, and his erotic clay-sculpting with Demi Moore floated Ghost up to number two.
Continue reading "Flashback Five – Your Favorite Patrick Swayze Movies" »