Comic Book Men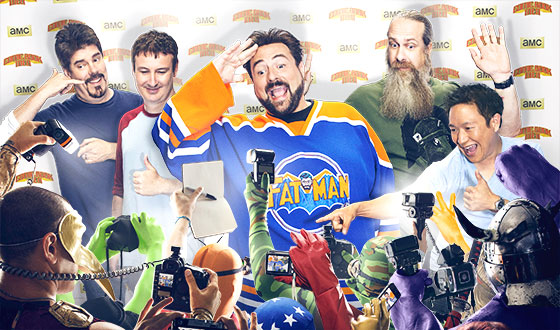 Today, AMC released the poster for the second half of Comic Book Men's fourth season, which premieres Sunday, February 15 at Midnight / 11c. The poster features master fanboy Kevin Smith and the charismatic men of Jay and Silent Bob's Secret Stash being photographed by superhero-clad paparazzi.
In the fourth season of AMC's unscripted series, Walt, Bryan, Michael and Ming geek out over rare pop culture memorabilia and also welcome new friends to the Red Bank, NJ comic store, including fandom icons Billy Dee Williams (Star Wars), Adam West (Batman), Butch Patrick (Eddie Munster), and Walt's personal hero, Gene Simmons of KISS.
For a larger version of the poster, click here.
Comic Book Men will premiere Sunday, February 15 at Midnight/11c.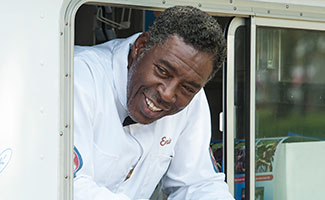 Comic Book Men guest star Ernie Hudson talks about Ghostbusters' appeal, his experience in Comic-Car 1 and how he would fare in a zombie apocalypse.
Q: What were your first thoughts when Walt said you all were going to dress in a uniform and get into the ice cream truck?
A: I have this habit where people will approach me with something that's a little weird or a little different and I'll go with it. They're passionate about it. People will come up to me on the street and say, "Oh, my mother is a big fan of yours. She's in the hospital but she always wanted to meet you. Can you come with me?" And I'll say "Oh, okay." My curiosity will sort of run that way.
So [for the show], I'm driving the truck and I kind of get that Winston Zeddemore aspect from Ghostbusters. I didn't realize comics were that popular. I know they're popular, but I didn't think they were going to be selling-them-off-an-ice-cream-truck popular.
Q: What was it like delivering comics from an ice cream truck?
Continue reading "Comic Book Men – Q&A With Ernie Hudson" »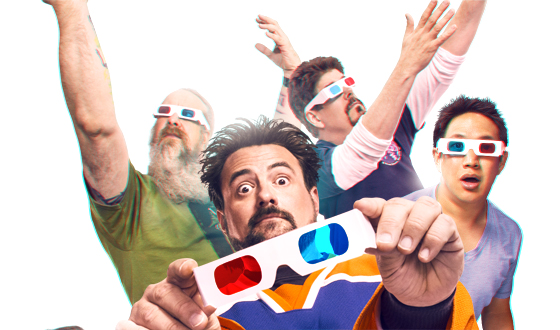 The first half of Comic Book Men Season 4 ends this Sunday at Midnight/11c. So who ya gonna call to go out with a bang? A Ghostbuster, of course! Ernie Hudson will be teaming up with the guys at The Stash this weekend. Can't wait to see what's in store? Here are seven ways to get ready for the Midseason Finale:
1. Catch up on any episodes you missed or re-watch your favorite moments with full episodes on amc.com.
2. Read interviews with the cast to get the inside scoop on the highlights of this season, the cast's favorite items from the Stash and more.
3. Find out if you're more like the son of Krypton or the Dark Knight by playing the Superhero Personality Quiz.
Continue reading "Seven Ways to Get Ready for the Midseason Finale of Comic Book Men This Sunday" »
Bryan Joh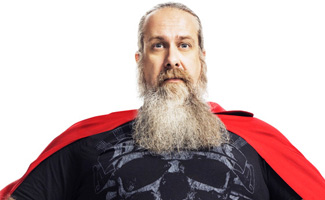 nson, star of AMC's Comic Book Men, talks about his experience at BronyCon and his favorite thing about spending time at the Stash.
Q: You're a long-time friend of Kevin and have appeared in several of his films. What still manages to surprise you about him after all these years?
A: I would say his output. I'll be honest – when he made Clerks, and you see that kind of laze throughout the movie, that's the way we were: slackers. We hung around doing nothing. In the last couple of years, his creative output is nothing less than astonishing. As he's gotten older, he's even more ambitious and prolific.
Q: Does hosting the podcast "Tell 'Em Steve-Dave!" with Walt help for appearing on the show together?

A: I've known Walt since fifth grade and we've been really good friends. When people find out I used to work at Quick Stop with Kevin, they write it off as a crappy job, but aside from Comic Book Men, it was the best job I ever had because you got to hang out with your friend all day. At the time, you didn't realize it, but all those conversations we had were practice. Us sitting around and having conversations was our [version of] college. I think the podcast helps in terms of reacting faster than you might otherwise. My job is to basically make fun of people, so I have to be on point and think about where I'm going to interject. Knowing Walt for so long definitely helps in terms of playing off of each other.
Q: Although you're not an official employee at the Stash, what is your favorite thing about spending time there?
Continue reading "Comic Book Men – Q&A With Bryan Johnson" »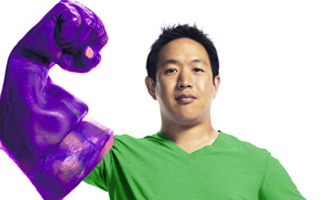 Ming Chen, star of AMC's Comic Book Men, talks about what to expect in Season 4 and which of his Stash coworkers he'd team up with during a zombie apocalypse.
Q: We're now into Season 4. Has Comic Book Men changed your daily life?
A: I'm definitely getting stopped at the mall. I think out of all four of us, Bryan probably gets the most attention and is the most recognizable because of the beard, but people stop me here and there. One of my favorite instances was at my favorite restaurant a few months ago. I noticed one of the waiters in the back looking at his phone, back up at me and then he came up to me. I love the fact that it was at my favorite restaurant and maybe the service felt even better that day.
Q: Do any of the other guys get jealous when you're recognized?
A: Walt actually hates attention, but he's so good on camera. Even if I wasn't on the show, I would love to just watch him. With Bryan, it depends on what day it is. Sometimes he loves it, but he tends to be a grump. I think Mike loves it as well.
Q: Tell us more about babysitting at The Stash during Season 4, Episode 4, "Super Baby." Are you naturally good with kids?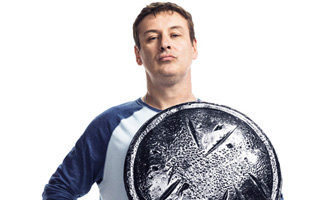 Walt Flanagan, star of AMC's Comic Book Men, talks about which moment from the show made him laugh the hardest and the rarest item he's seen come into the store.

Q: You challenge the guys to perform stand up comedy at The Stash in Episode 403. Who do you think has the most potential as a stand up comedian?
A: Positively, without a doubt, Bryan. The other efforts were admirable and it's not easy to go up there and try to make people laugh – so I'm not disparaging Mike or Ming's efforts, but I think Bryan may have a leg up on the guys in the stand up department.
Q: Speaking of comedy, what moment from the series so far made you laugh out loud the hardest?
A: I'd have to go back to Season 2. It was when we had just gotten back from the auction [Season 2, Episode 2, "My Big Fat Geek Wedding"] and we were letting Robert Bruce tally up the booty that we had gotten. We had a bet going on for which team could bring back the better booty and Robert chose our stuff as more prize-worthy. Mike and Ming started arguing amongst each other and that's still my favorite moment. They turned on each other so quickly!
Q: On camera, you always seem focused on the bottom line… Has Comic Book Men attracted more customers to The Stash?
Continue reading "Comic Book Men – Q&A With Walt Flanagan" »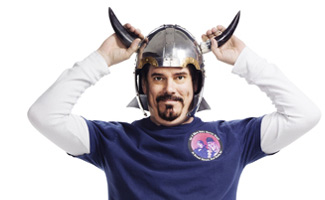 Michael Zapcic, star of AMC's Comic Book Men, talks about what being a comic book man really means and the most interesting thing he's learned about Ming.
Q: Ming chose you for who he'd want on his team during a zombie apocalypse. What kind of skills would you bring to the table?
A: I've got an arsenal in my house. It's kind of funny. My children are into martial arts, so they're dealing with nunchucks and swords. We've bought them actual swords. In my wife's car, she's got a complete set of emergency flares, road signs and everything she needs. I also put in a machete, just in case.
Q: Hey, you never know when you'll need a machete, right?
A: Exactly! The one thing that's most important is I have a plan. I'm the kind of guy who likes to think about stuff before it happens. I'd rather have a plan and not need it than need a plan and not have it. We were caught in Hurricane Sandy and we weren't prepared for everything. Now I've got an emergency preparation plan that can pretty much be used for almost any situation. It's not necessarily a zombie apocalypse plan, but it can be used for that. It's fun to think about it.
Q: If you had to pick any superhero to back you during an apocalypse, who would it be and why?
Continue reading "Comic Book Men Q&A – Michael Zapcic" »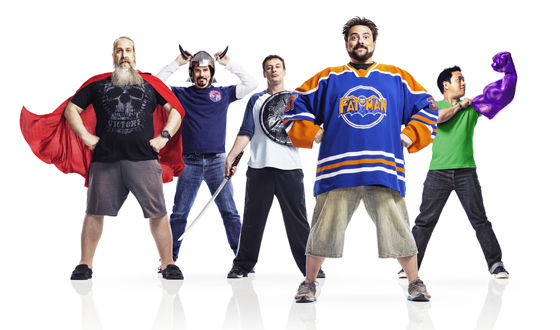 This Sunday at Midnight/11c, Kevin Smith and the guys from Jay and Silent Bob's Secret Stash return to AMC. Looking for ways to geek out until then? Here are eight ways to get ready Comic Book Men's return.
1. Watch a trailer for the new season of Comic Book Men.
2. Catch up on (or relive) Season 3 with full episodes on amc.com.
3. Read an interview with Kevin Smith who shares what fans can look forward to in the new season.
Continue reading "Eight Ways to Get Ready for the Comic Book Men Season 4 Premiere" »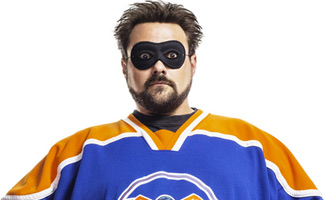 Kevin Smith, star of AMC's Comic Book Men, talks about a celebrity guest that fans can look forward to in Season 4 and which superheroes the guys from the Stash would play in a movie.

Q: What can fans expect during the upcoming season of Comic Book Men?
A: This year, we find our niche. We let our geek flag fly. In the past, we held back a little because we wondered if anyone would understand who or what we're talking about, but this season, we went for it. There are a lot of guest stars including DMC from Run DMC, which was awesome for me. My jaw hit the ground. He had some amazing stories about selling comic books to buy his turntables. Stuff like that is heaven to me.
Q: Is there a moment from the first 3 seasons that made you laugh out loud?
A: The beauty of the show is you get to see me laugh out loud during the podcast sequences. There have definitely been moments, like the Trivia Chew-Off we did last year, I thought were really hysterical. Walt has some crazy one-liners and when the boys sit around the store, that's the stuff that makes me laugh the hardest. To be fair, they're all my friends. I've found them funny for years.
Q: Any plans to live-tweet this season? What do you enjoy most about interacting with fans in real time?
Continue reading "Comic Book Men Q&A – Kevin Smith" »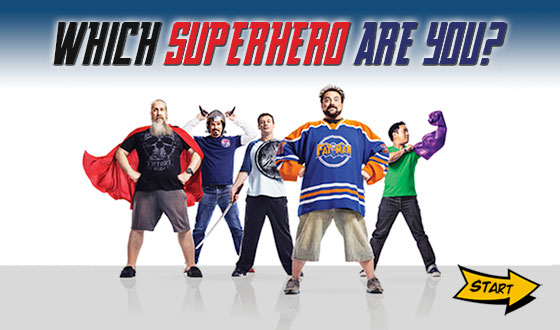 Every comic fan has asked themselves the question one time or another: Which superhero would I be? Now you can get a definitive answer with Comic Book Men's "Which Superhero Are You?" Quiz. Just answer seven questions and you'll find out your true superhero identity. Then share your results with your friends (don't worry, this identity doesn't have to be secret!)

Comic Book Men returns Sun., Oct. 12 at midnight/11c on AMC.