Comic Book Men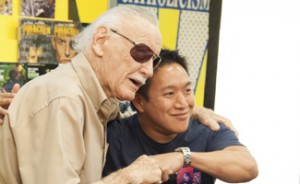 This week, Ming Chen, talking to 411mania, calls Stan Lee the planet's "coolest human being," while issues of Cryptozoic Man enjoy rising bids on eBay after last week's Comic Book Men. Plus, Den of Geek and Hypable previewed the mid-season finale. Read on for more:
• Ming Chen talks to 411mania about Comic Book Men and meeting Stan Lee, "bar none, the coolest human being on the planet."
• Bleeding Cool reports that eBay bids for issues of Walt Flanagan and Bryan Johnson's Cryptozoic Man comic are going "insane" after being plugged on Comic Book Men's mid-season finale.
• Den of Geek and Hypable offered preview photos from the mid-season finale, which takes place at Baltimore Comic Con.
Continue reading "Ming Chen Hails Stan Lee; Cryptozoic Man eBay Bids Rise After Mid-Season Finale" »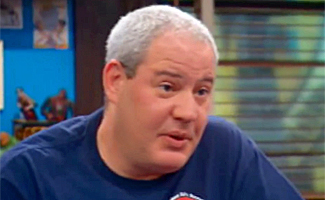 Jay and Silent Bob's Secret Stash employee "Sunday Jeff" talks about how he first met Walt and the coolest item he's seen come into the store.
Q: You started off as a customer at the Stash. What made you decide to start working there?
A: I was asked by Walt. This was when the store was in a different place, a much smaller location. Walt was really the only one working there. They ended up moving to the bigger store they're currently in now. Walt only had one or two days off a month, so he was looking for somebody to help out, and he happened to ask me. He turned his best customer into an employee.
Q: You're also a collector of rare toys. What's the rarest item you own?
A: That's tough, I've got a bunch of them. But one is an odd Indiana Jones — it's not an old toy, it's just not common. Back in the day, it was about a $7,000 figure. It was an import, so it was strictly limited to overseas. It was really a Japanese figure. There were only about 3,000 made, but they were never really sold in the United States, so that's what makes it so rare.
Q: When did you start collecting and why?
Continue reading "Comic Book Men Q&A – Sunday Jeff" »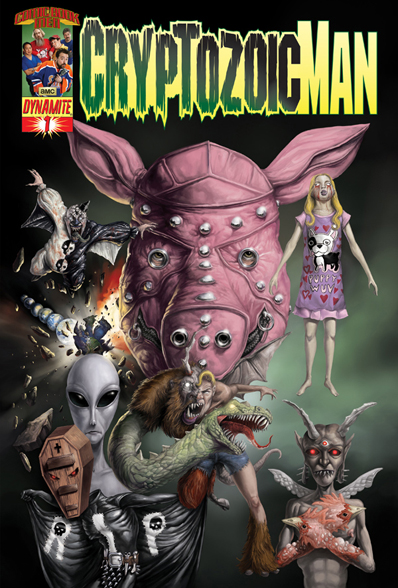 In the Season 3 Mid-Season Finale of Comic Book Men, the Secret Stash guys traveled to Baltimore to launch their comic book, Cryptozoic Man, at Baltimore Comic-Con. Droves of fans lined up to get a copy (which featured a special cover created exclusively for the Baltimore Con) signed by Walt, Bryan, Mike and Ming. Curious what all the fuss is about? You can now read the first six pages of Cryptozoic Man Issue 1 for free on amc.com. Plus, check out the variant cover, as well as some of Walt's pencil art for the comic.

Fans can obtain a copy of Cryptozoic Man Issue 1 from Dynamite Entertainment, Comixology, Jay and Silent Bob's Secret Stash, or the closest comic book store.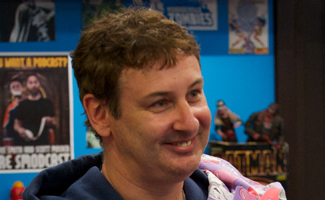 Comic Book Men star and Jay and Silent Bob's Secret Stash manager Walt Flanagan talks about creating the Cryptozoic Man comic book and meeting fans at Baltimore Comic-Con.
Q: What inspired the creation of the Cryptozoic Man character?
A: I was always interested in real-world monsters, ones that have a history of sightings. These aren't creatures of literature, these are creatures that are based on people's accounts of seeing them. No one has been able to prove that they don't exist, but no one has been able to prove that they do exist either. I once picked up this old Plastic Man cartoon from the '80s in a dollar store. In one of the episodes, there was this villain who turned into half-man, half-Bigfoot, and I just fell in love with that. So I thought I'd take that concept one step further and add these other creatures in — we'll make him one quarter man, and the rest made up of all these creatures.
Q: Have you ever had a creature sighting?
A: No, not as of yet. I mean, I'd love to, it's cool and spooky. But I'm definitely a non-believer.
Q: What was it like going through the creative process for Cryptozoic Man with the guys from the Stash?
A: It was a lot of fun. It wasn't like anything we'd done before. It was cool to throw stuff on the wall, see what sticks, and try to create a stew of something that everybody has a hand in.
Q: What were some of the more outlandish ideas that got thrown out there and by whom?
Continue reading "Comic Book Men Q&A – Walt Flanagan" »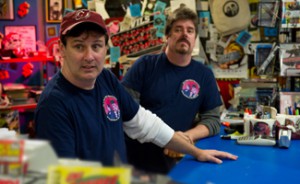 This week, Mike Zapcic talks comics with the Associated Press. Plus, Walt Flanagan chats with Bleeding Cool. Read on for more:
• Mike Zapcic speaks with the Associated Press about a rare comic book collection that's going up for auction.
• Bleeding Cool interviews Walt Flanagan about his comic, Cryptozoic Man.
• Zap2it has a clip from last week's episode, "Dukes of Jersey," where Kevin Smith and Walt Flanagan debate the Green Goblin and the Joker.
• For a recap of Season 3, Episode 7, "Dukes of Jersey," check out ComicBook.com.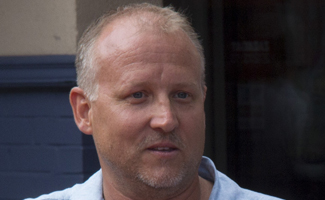 The Dukes of Hazzard enthusiast Tom Felice talks about his appearance on Comic Book Men and building his very own General Lee.
Q: When did you start collecting The Dukes of Hazzard memorabilia?
A: After I built the car. It was a green hunk of junk when I bought it. I originally bought the car to make a Daytona out of it. When my son was born, I totally changed gears and went in a different direction. My buddy sent me an email saying, "You can buy a sticker kit online for the General Lee." I said, "No way!" He said, "Yeah — the 01, the flag, you can buy it all for $65." A friend of mine did all the bodywork and paint on the car. The irony is the sticker kit that made me decide to do the car never ever ended up getting used because the painter decided to paint everything on my car instead. All the stickers ended up in my son's room, in the garage, all over the place in the house.
Q: How long did it take for you to convert that old Charger into the General Lee?
A: Altogether, it took two years and two months.
Q: What was your favorite moment from being on Comic Book Men?
Continue reading "Comic Book Men Q&A – Tom Felice" »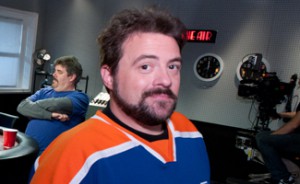 This week, ComicBook.com previews the latest episode of Comic Book Men. Plus, Kevin Smith shares details from his new film, Tusk. Read on for more:
• ComicBook.com has an exclusive clip from "Walt's Big Gamble," while Comic Book Movie features photos from the same episode.
• Dread Central highlights a photo shared by Kevin Smith from the set of his upcoming film, Tusk.
• ComicBook.com reports that the man who provided the inspiration for Tusk has been made a producer on the film by Kevin Smith.
• According to Bloody Disgusting, Kevin Smith tweeted a photo of the walrus creature diagram from the set of Tusk, which wraps production this week.
• For a recap of Season 3, Episode 6, "Walt's Big Gamble," check out ComicBook.com.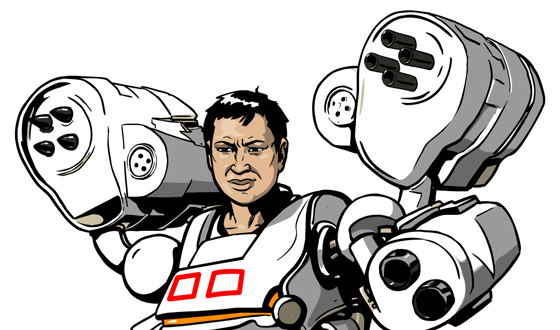 Have you watched every episode of Comic Book Men? Are you obsessed with the merchandise seen on the show? Perhaps you've even made a pilgrimage to Jay and Silent Bob's Secret Stash in Red Bank, NJ? Now you can find out if you're truly the ultimate Comic Book Men­­ fan with a trivia quiz about the show written by Comic Book Men's own Ming Chen. Do you know which book turned Kevin Smith into a comics fan? Or which characters from Kevin's movies were modeled after Walt and Bryan? These are just some of the 11 questions you'll need to answer in order to demonstrate your expertise. Afterwards, be sure to challenge your Facebook friends and see if they can beat your score.

Don't miss an all-new episode of Comic Book Men this Sunday at Midnight/11c on AMC.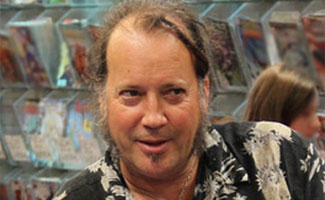 Comic Book Men's pop-culture merchandise expert Rob Bruce talks about being the Stash's resident authoriuty on obscure items and his own most treasured collectibles.
Q: How did you become such an expert on pop culture merchandise?
A: In my late 20s, I started doing some work for Sotheby's, dealing with mid-century furniture and pottery. I've always been into trying to figure out what something is and where it's from. I've built up certain collections over the years. I was really into things like Pez, before anyone even knew what Pez were. I remember seeing the original psychedelic eyeball Pez from the '60s — this was in the late '80s — and thinking, "Wow, this is really cool. They don't make things like this anymore." So it's always been a hunt. I always look at it like an archaeological, sociological fixation of "Why is this popular?" Through that, I can figure out the trends and know what's hot and what's not and manage to find some really cool things.
Q: For really obscure items that may not have a market value, do you have a formula for coming up with a price?
A: I can figure out the value of pretty much anything to a certain degree. I have an eidetic memory, so I tend not to forget things, and I have a pretty varied background. I can put pieces of the puzzle together. A lot of selling and collecting of pop culture items is really based on demography. You have a pool of collectors, the average age being 28 years old, so you look at a 28-year-old and see what it was that they were playing with as kids. Power Rangers are really big right now.
Q: How did you get hooked up with the guys at the Stash?
Continue reading "Comic Book Men Q&A – Rob Bruce" »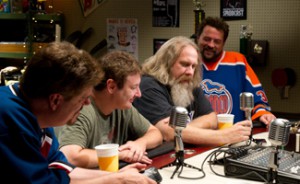 This week, the Comic Book Men cast chats with The Star-Ledger, while Kevin Smith hosts a Superman-related fan event. Plus, Walt Flanagan chats with Big Shiny Robot. Read on for more:
• The Star-Ledger talks to the Comic Book Men to figure out what goes on at Jay and Silent Bob's Secret Stash, "one of America's most recognizable comic book shops."
• Access Hollywood and ScreenCrush have accounts of a fan event hosted by Kevin Smith that featured some intel on the tentatively-titled Batman vs. Superman. ComicBookMovie.com has a video of the Q&A fan event, which featured Zack Snyder, Amy Adams and Henry Cavill.
• Big Shiny Robot interviews Walt Flanagan, who "spoke about Star Wars, Comic Book Men, Batman comics, and geek culture in general."
Continue reading "Star-Ledger Interviews the Comic Book Men; Kevin Smith Hosts Superman Fan Event" »