Immortalized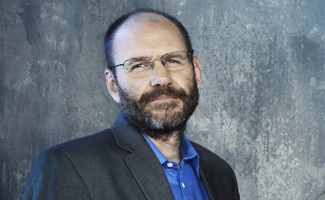 Taxidermy expert Rachel Poliquin talks with Paul Rhymer from AMC's Immortalized about the season's craziest creations and sourcing animals for the Smithsonian collection.
Q: You started working as a Smithsonian Institution taxidermist when you were only 21. How did you get so good, so young?
A: I first got a very entry level job there doing a little bit of design and illustration. I wanted to be an illustrator, but in the bigger exhibit office that I worked in, there was an opportunity to do a little bit of taxidermy and model making. I had the experience because my dad was a taxidermist, and I had done it as a kid. Within about a year I moved into the position as a full time model maker and taxidermist. Back in those days, they would often hire people in entry level positions and then bring them up in the museum so you would learn the protocol of making the exhibits and handling artifacts. You can't really go to school to learn how to handle the Hope Diamond. You learn that from being around professionals.
Q: What was it like working on the renovation of the Smithsonian's National Museum of Natural History?

A: When that project came down the road, we knew it was going to be total change in the mammal hall. Changes like that happen not even once in a generation, so to be part of a project like that was really a big deal. Everyone was excited. Another taxidermist was hired for the project, and he and I worked full-time for two years mounting for the exhibition.
Q: Where did you get the animals from?
A: The majority came from zoos. The museum wrote to several hundred zoos and said, "These are the species we are looking for. Should you have any of these animals that die in your zoo, we would be very interested." And we got a lot of animals that way. Some animals — about two dozen — came from Ken Behring, who donated the money for the hall. And some were donated by other taxidermists or other people. The Smithsonian was very clear that it did not want to go out and actively collect for the hall.
Q: You also did work at the Swaziland National Museum. What was that experience like?