Freakshow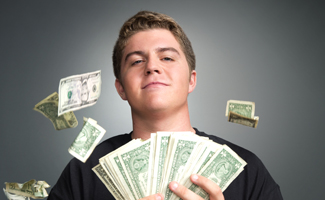 17-year-old Phoenix Ray is the co-owner of the Venice Beach Freakshow. In an interview with AMCtv.com, he discusses the best way to feed a two-headed lizard and how being on TV has affected his life.
Q: What was your first thought when your father Todd Ray asked you to become co-owner of the Freakshow?
A: My first thought was instantly, "Yes!" It meant I was going to be that much better than my sister. "You mean I'm going to get a better spot than her? Yes!"
Q: Does being co-owner mean that you're your sister Asia Ray's boss when you're at work?
A: No, we're even. If she asks me to do something, I'll do it. I don't think of her as being more or less anything.
Q: You travel a lot with your father to find new wonders. What's the coolest trip you've taken so far?