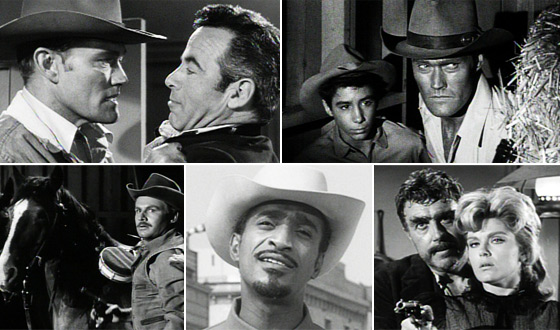 This Saturday morning at 6AM/5c, AMC will feature over a dozen back-to-back episodes of The Rifleman, which means plenty of time with Lucas McCain, one of the small screen's greatest gunslingers. Need proof? Read the feature below. Need further proof? Check out the photos. Already a believer? Play The Rifleman Ultimate Fan Game.
Six Reasons Why The Rifleman Was a Trailblazer
The Rifleman was more than just a Western TV series about a man and his gun. Here's why it was a pioneer on television.
The Rifleman Photo Gallery
Get a gander at Lucas McCain (Chuck Connors), son Mark (Johnny Crawford) and other characters from the show.
The Rifleman Ultimate Fan Game
The series is set in in which Western territory? Know the answer? Take the quiz, earn badges and challenge your Facebook friends.
Click here for AMC's full schedule of The Best of The Rifleman.