Small Town Security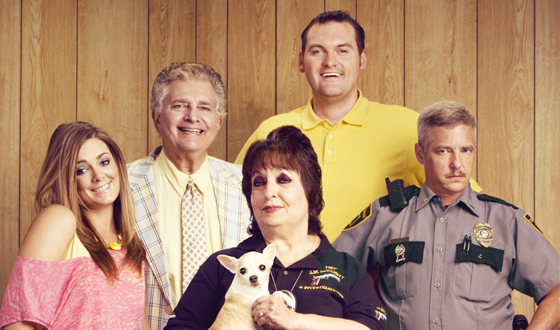 AMC announced today the greenlight of a new unscripted original series Road Show, working title (w/t), created and executive produced by Laurie Girion (Cheerleader Nation, Welcome to Sweetie Pies) and Storyvision Entertainment and distributed internationally by Sony Pictures Television. Road Show (wt) organizes competitions in small towns across the country, featuring local talent who get the chance of a lifetime to be in the spotlight.
AMC also announced today the renewal for a second season of Small Town Security, the unscripted series that centers on a small, family-run security and private investigation company. Season one premiered in July to critical acclaim, with USA Today hailing it as a reality show that "manages to defy the stereotype" and the Associated Press saying it "bristles with authenticity even as it feels deliriously (and sometimes hilariously) hyper-real with its larger-than-life characters." The series is produced by Left/Right Films.
Small Town Security and Road Show (wt) are both scheduled to premiere in the second quarter of 2013.
Continue reading "AMC Greenlights Unscripted Series Road Show and Renews Small Town Security for Season 2″ »