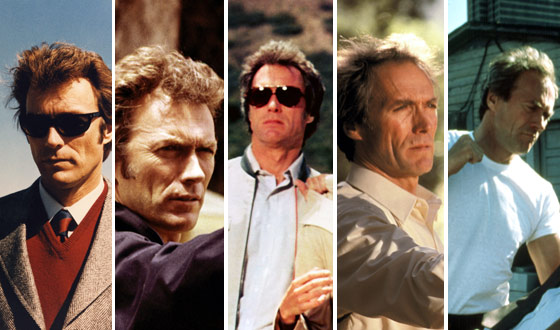 The time has come to ask yourself: Do you feel lucky? 'Cause if you're a Dirty Harry fan, you should since AMC's Crazy About Dirty Harry — which features all the flicks in the franchise — starts this Fri., Jul. 20 at 6/5c. Don't believe in luck? No worries. It's good to know your limitations. Here's a chance to prep on all things Harry Callahan before the marathon…
TRIVIA GAMES
Dirty Harry
Eastwood wasn't the first choice for Dirty Harry. Who was the role was originally written for?
Magnum Force
What was the original title of this sequel? Take your best shot!
The Enforcer
After he ends a hostage situation violently, Callahan gets sent to which department?
Sudden Impact
This is the only movie in the franchise not set in San Francisco. What's the (fictional) locale?
The Dead Pool
Which future comic star appears in The Dead Pool as a drug-addled rocker?
Harry Callahan
Harry's a native San Franciscan, obviously, but what neighborhood did he grow up in?
Clint Eastwood
Eastwood first utters the catchphrase "Make my day" in which Dirty Harry flick?
MOVIE RANKING LISTS
Dirty Harry Movies
Nothing beats Dirty Harry — which holds a sizable lead — but which of the five movies in the franchise deserves second place? Cast your vote now!
Clint Eastwood's Best Movies
Is Dirty Harry better than The Good, the Bad and the Ugly and Unforgiven? Only you can say!
PHOTOS

Dirty Harry's Beloved Gun
A look at Callahan's love affair that's lasted through five movies and 18 years.
TOURNAMENT
Clint Eastwood's Toughest Roles
Harry's taken down bad guys galore but how would he fare against Josey Wales or the Man With No Name?
Don't miss AMC's Crazy About Dirty Harry, starting on Fri., Jul. 20 at 6/5c.
Click here for more AMC Movie Ranking Lists.