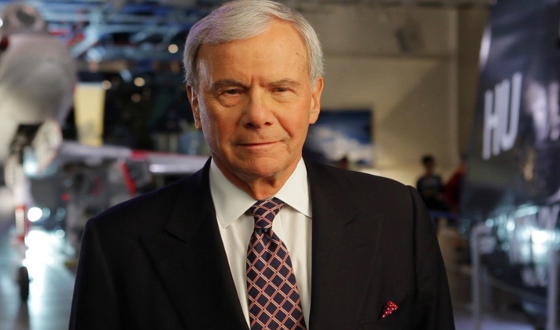 Tom Brokaw hosts AMC's Memorial Day War Heroes Weekend, celebrating and remembering America's bravest servicemen and women. This annual four-day programming event will be comprised of airings of classic war movies including Patton,The Dirty Dozen, Midway and, for the first time together, Clint Eastwood's Flags of our Fathers and Letters from Iwo Jima, among many others. (Click here for the full AMC War Heroes Weekend schedule.)
Interspersed throughout each film will be episodes from AMC's original short documentary A Path to Honor. Created by Academy Award-winning producer and director James Moll, the four documentary shorts depict seminal moments in the lives of those who serve our country in the Armed Forces from their enlistment process, deployment overseas and active duty in the field, to their emotional homecomings.
As host, Brokaw will introduce films including:
Additional films on Fri., May 25 include A Bridge Too Far at 9AM | 8C, Academy Award-winning Patton at 1PM | 12C, The Green Berets at 5PM | 4C and The Great Raid at 2:30AM | 1:30C. Other films airing Sat., May 26 include Battle of the Bulge at 7:15AM | 6:15C, The Green Berets at 11AM | 10C, Midway at 2PM | 1C, Heartbreak Ridge at 5PM | 4C and Patton at 2AM | 1C. Films on Sun., May 27 include To Hell and Back at 10AM | 9C and Apocalypse Now: Redux at 12:30PM | 11:30C. Mon., May 28 will feature encore presentations of Heartbreak Ridge at 11AM | 10C and The Green Berets at 2PM | 1C.
On AMCtv.com, war movie fans will find ultimate fan games quizzing their knowledge of the genre. Click here for the relevant movie quizzes.
War Heroes Weekend airs Fri., May 25 through Mon., May 28