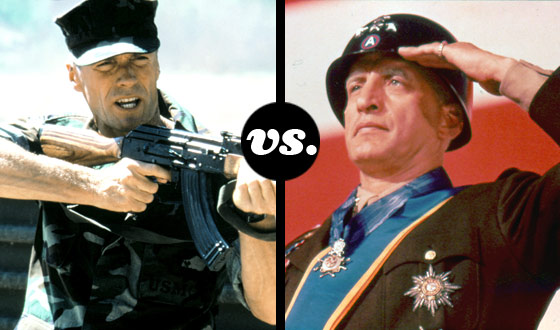 War, as they say, is hell, and the soldiers of Heartbreak Ridge, Patton, Saving Private Ryan, and Platoon have been through the ringer. But they all stand strong. When you're entrenched in the horrors of war and you need a little pick-me-up, who are you going to call? General Patton (George C. Scott), the ultimate motivational speaker in Patton, is a good choice. Or dial up guardian-angel fighter pilot Captain Garth (Charlton Heston) of Midway. And never forget about Sergeant Highway (Clint Eastwood), the tireless leader who can show you how to handle the impossible in Heartbreak Ridge, and Captain Miller (Tom Hanks), who saves the hopes of an entire group of men by saving just one of them in Saving Private Ryan. But of all these war heroes, who's made of the sternest stuff? Who could inspire you to fight another day?

On Thu., Nov. 11, tune into Best Vets, a Veterans Day movie marathon starting with The Enemy Below, at 10:15AM | 9:15C.
Posted by Lee Helland
November 8, 2010 12:01 AM
Filed under: Tournaments

Features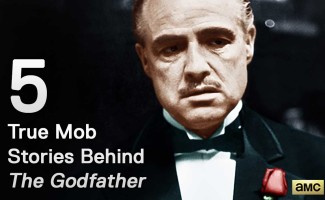 The Godfather walks a fine line between fact and fiction. Do you know the true stories behind the movie? Read more to find out.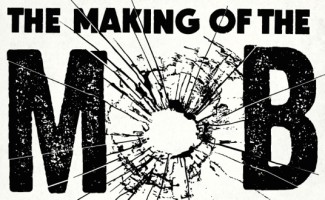 The Making of The Mob: New York will premiere Monday, June 15 at 10/9c.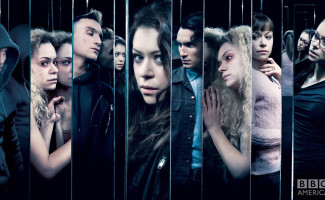 Orphan Black video trailers, a Q&A with actor Ari Millen, and eight more ways to prep for the AMC Networks CloneCast on April 18.
Recent Activity on AMC for
AMC Blog
online staff
Mac McKean, SVP, DIGITAL MEDIA

Kevin Dreyfuss, VP, DIGITAL CONTENT

Hannah Bae, COORDINATOR OF TELEVISION EVERYWHERE

Monica Bhatia, DIRECTOR OF TELEVISION EVERYWHERE

Lee Dayton, SENIOR PRODUCER

Tim Dirks, SENIOR EDITOR & FILM HISTORIAN

John Frankfurt, DIRECTOR OF ONLINE DEVELOPMENT

Mark Heggen, DIRECTOR OF ENTERTAINMENT APPLICATIONS

Khalilah Martin, MANAGER OF DIGITAL PRODUCTION

Steve Marzolf, DIRECTOR OF DIGITAL VIDEO

Clayton Neuman, DIRECTOR OF DIGITAL CONTENT

Annmarie Nye, DIRECTOR OF DIGITAL MEDIA

Evan Scott, MANAGER OF DIGITAL VIDEO

Cory Abbey, SENIOR PRODUCER

Laura Luckenbaugh, ASSISTANT, DIGITAL MEDIA

T Sahara Meer, EDITORIAL DIRECTOR

Ashleen Wicklow, ASSISTANT PRODUCER
Contributors
Shavonne Bell
,
Lindsay Case
,
Elizabeth Cline
,
Mina Hochberg
,
Carolyn Koo
,
Faran Krentcil
,
Daniel Mangin
,
Pamala Steven
More on AMC
RSS Feeds
Visit More AMC Blogs