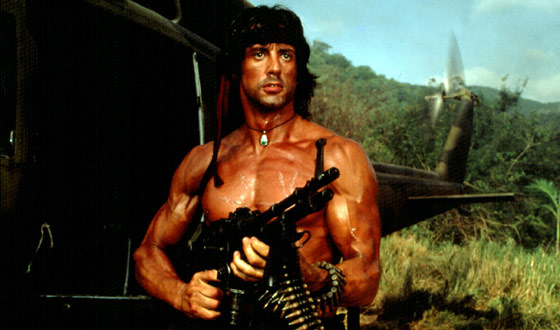 For filmmakers, the Vietnam War has long been a rich source of material. There are over 500 titles — features, documentaries, shorts — that use it as a setting, a backstory, or even a character. Established Hollywood directors have been especially eager to tackle this conflict, which caused so much trouble on the home front as well as overseas. Oliver Stone won an Oscar for his efforts. Francis Ford Coppola got a nomination. In no particular order, here's a photographic look at the top ten Vietnam War pics. You can fight among yourselves as to which is the best.
Catch Sylvester Stallone's Vietnam vet in First Blood, tomorrow, Wed., Sep. 1, at 8PM | 7C.
Posted by Cory Abbey
September 1, 2010 12:01 AM
Filed under: Photos

Features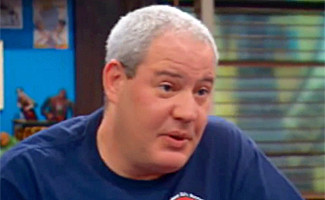 The Secret Stash employee talks about how he met Walt and the coolest item he's seen come into the store.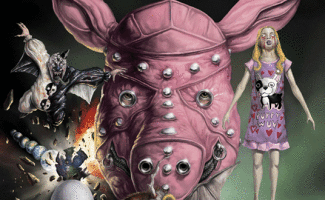 Check out the first six pages of Cryptozoic Man Issue 1 for free on amc.com, plus a variant cover and some of Walt Flanagan's pencil art.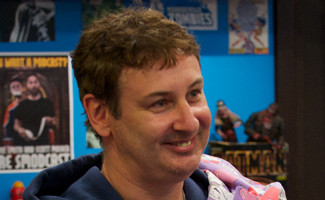 The manager of Jay and Silent Bob's Secret Stash talks about creating the Cryptozoic Man comic book and attending Baltimore Comic-Con.
Recent Activity on AMC for
AMC Blog
online staff
Mac McKean, SVP, DIGITAL MEDIA

Drew Pisarra, VP, DIGITAL MEDIA

Monica Bhatia, DIRECTOR OF TELEVISION EVERYWHERE

Nick Bridger, DIRECTOR OF ENTERTAINMENT APPLICATIONS

Lee Dayton, SENIOR PRODUCER

Tim Dirks, SENIOR EDITOR & FILM HISTORIAN

John Frankfurt, DIRECTOR OF ONLINE DEVELOPMENT

Erica Kelly, COORDINATOR OF DIGITAL MEDIA

Khalilah Martin, MANAGER OF DIGITAL PRODUCTION

Steve Marzolf, DIRECTOR OF DIGITAL VIDEO

Clayton Neuman, DIRECTOR OF DIGITAL CONTENT

Evan Scott, MANAGER OF DIGITAL VIDEO

Ashley Shaw, MANAGER OF DIGITAL MEDIA

Yoshitaka Ito, DEVELOPER
blogs
Editors
Cory Abbey
,
Elizabeth Cline
,
T Sahara Meer
Contributors
Shavonne Bell
,
Christine Fall
,
Lee Helland
,
Mina Hochberg
,
Carolyn Koo
,
Faran Krentcil
,
Daniel Mangin
,
Eli Rosenberg
,
Robert Silva
,
Alex Zalben
More on AMC
RSS Feeds
Visit More AMC Blogs