Comic Book Men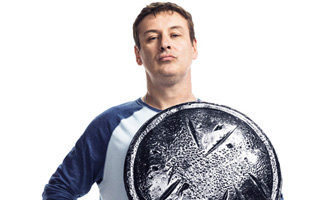 Walt Flanagan, star of AMC's Comic Book Men, talks about which moment from the show made him laugh the hardest and the rarest item he's seen come into the store.

Q: You challenge the guys to perform stand up comedy at The Stash in Episode 403. Who do you think has the most potential as a stand up comedian?
A: Positively, without a doubt, Bryan. The other efforts were admirable and it's not easy to go up there and try to make people laugh – so I'm not disparaging Mike or Ming's efforts, but I think Bryan may have a leg up on the guys in the stand up department.
Q: Speaking of comedy, what moment from the series so far made you laugh out loud the hardest?
A: I'd have to go back to Season 2. It was when we had just gotten back from the auction [Season 2, Episode 2, "My Big Fat Geek Wedding"] and we were letting Robert Bruce tally up the booty that we had gotten. We had a bet going on for which team could bring back the better booty and Robert chose our stuff as more prize-worthy. Mike and Ming started arguing amongst each other and that's still my favorite moment. They turned on each other so quickly!
Q: On camera, you always seem focused on the bottom line… Has Comic Book Men attracted more customers to The Stash?