The Final Episodes
Sundays 10/9c
Video
Mad Men fans, get ready: the premiere is just a few weeks away.
If you need something to tide you over, start your weekend right and check out the latest trailer.
You can expect classic series moments, all wrapped up with some of Don's best-loved lines and "I Found You" by Alabama Shakes. The song is from their last album, Boys & Girls, and if you need something other than Mad Men to get excited about this Spring, their new album Sound & Color debuts 4/21. For more on the band, visit Twitter and Facebook.
For more Mad Men video, go here.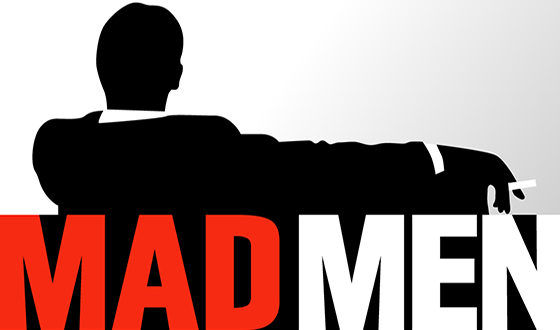 Are you a fan of AMC's Mad Men? Do you love talking about your favorite scenes and characters? If so, please send us a short video telling us why you love the show for the chance to appear in a documentary promo.  Show off your personality and any compelling, funny and unique remarks you have about the show. For your video, review the following guide for the requirements and restrictions.
Shooting:
- Los Angeles, CA – you must be local or willing to pay for your own travel to LA
- 1 day shoot, week of Oct 20th
- A $100 honorarium will be given for your time during our shoot (we will only need a few hours!)
We Are Looking for:
- Mad Men fans from all walks of life who are in or around the Los Angeles, CA area
- People ages 18-80
- Pairs welcome (couples, friends, family members, etc.)
Questions for Video Submission:
(Please use as a guide. Mandatory questions noted with asterisk.)
- *What is your name and age?
- *Why do you love Mad Men?
- How were you introduced to the show? What keeps you coming back?
- What is your favorite scene or episode from the series?
- Who is your favorite character & why?
- Who do you love to hate?
- What is your favorite shocking moment?
- How do you usually watch Mad Men (with family, friends, on the go, etc.)?
- *(And most importantly…) Tell us why you will miss Mad Men after this final season.
Details:
- Please keep submissions under 90 seconds. If we have any follow-up questions, we will definitely ask!
- Submissions should be in .mov or .m4v format and no more than 100mb.
- You can send via any delivery method: Email, Dropbox, WeTransfer, Vimeo, etc… as long as it is downloadable.
Don't forget, this is a short form documentary featuring real people, not actors.
All submissions shall automatically become the sole property of Boardwalk Pictures, and you agree by your submission that Boardwalk Pictures shall have all rights to use any part of your videos, without requirement of further consent by you or a third party. We also have no obligation to use submissions.
Please send submissions with your name, your location (city/state) and contact numbers to: realpeoplecastingusa@gmail.com by October 18th.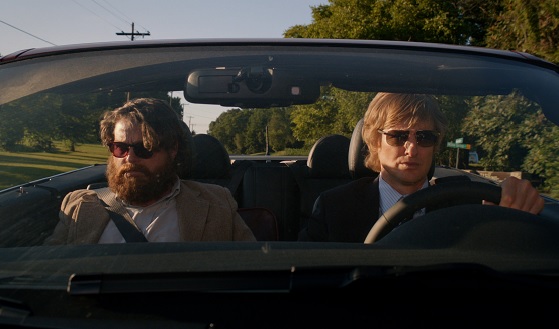 Fans anxiously awaiting the return of Mad Men in Spring 2015 can currently go see Are You Here, a new feature film written, directed, and produced by show creator Matthew Weiner. The film explores the complicated bonds of family and friendship, featuring Owen Wilson and Zach Galifianakis as Steve and Ben—reunited friends who travel together to Ben's family home in the wake of his father's death. Amy Poehler also gives a nuanced performance as Ben's sister Amy. Check out the trailer below. Then check out the movie, currently available on iTunes, Amazon Instant Video, or Video on Demand through your local cable provider. Continue reading "Matthew Weiner Teams Up With Owen Wilson and Zach Galifianakis for Are You Here" »
Mad Men's Peggy Olson may not have found a keeper just yet, but in her new film, Elisabeth Moss has already got one — and she's working hard to keep him. In this rom-com, Sophie (Elisabeth Moss) and Ethan (Mark Duplass) are on the brink of separation and escape to a beautiful vacation house for a weekend getaway in an attempt to save their marriage. What begins as a romantic and fun retreat soon becomes surreal, when an unexpected discovery forces the two to examine themselves, their relationship, and their future. Check out the official trailer and the two exclusive clips below.
THE ONE I LOVE TRAILER

THE ONE I LOVE CLIP: "HOW DID YOU BEAT ME?"

THE ONE I LOVE CLIP: "BECAUSE YOU'D DIE"

The One I Love opens in theaters on Friday, August 22.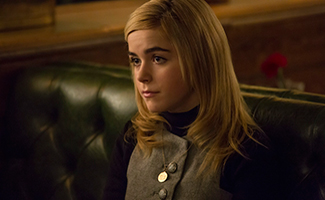 Throughout Mad Men's seven seasons, Sally Draper has grown from a little girl playing space invaders into a rebellious, rule-breaking teenager. AMC asked actress Kiernan Shipka to share her thoughts on some of her character's most memorable moments. Find out what makes these scenes special to Kiernan and watch clips of some of the moments themselves.
Sally Playing in the Dry Cleaning Bag - Season 1, Episode 2, "Ladies Room"
That was my first day on set, so that's my first ever memory of Mad Men, of being on set and working with people on that set. So that's personally what sticks out to me the most, and also it's hysterical that Betty is more worried about her clothing being on the floor than her daughter having a plastic bag over her head. I still laugh at that scene.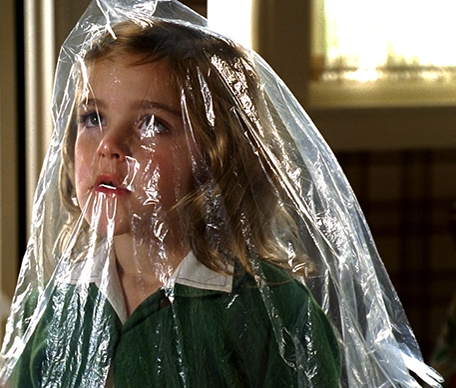 Continue reading "Kiernan Shipka on Six of Her Favorite Sally Scenes" »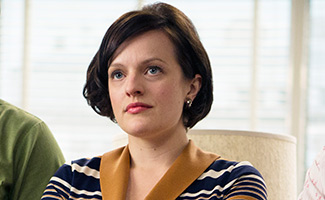 From stripping down to smoking up, Mad Men's Peggy Olson has proven herself capable of the unexpected. AMC asked actress Elisabeth Moss to share her insights on some of the character's most memorable moments. Find out what makes these scenes special and watch clips of some of the moments themselves.

Basket of Kisses - Season 1, Episode 6, "Babylon"
That was the first inkling that I had that my character was going to be something more than a secretary. It really was. It was the first time I was like, "Oh, I have a story. This is cool." I've loved working with Freddie Rumsen, who is played by Joel Murray, and I've always had a special relationship with him. It felt like the beginning of something and I was very aware of it.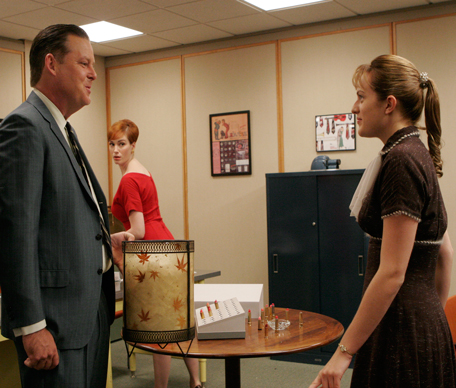 Continue reading "Elisabeth Moss on Five of Her Favorite Peggy Olson Scenes" »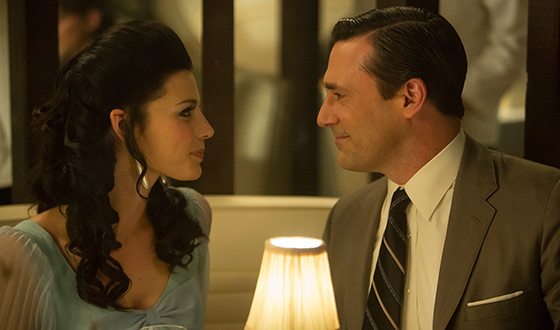 Mad Men returned on Sunday night with a bang, as viewers caught up with Don, Megan and the rest of the gang. If you missed the excitement, amc.com is now streaming the full Season 7 Premiere, "Time Zones," online. This is the ONLY episode being made available without a log-in requirement. Future episodes of Mad Men will be available on amc.com the day after broadcast and accessible via log-in for select cable providers.

 Don't miss an all-new episode of Mad Men this Sunday at 10/9c on AMC.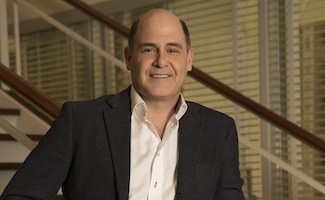 Mad Men's Season 6 was filled with moments that made fans gasp, guffaw and take to tweeting. AMC asked Series Creator Matthew Weiner to share the inspiration that led to five of those buzzed-about moments. Herewith, the stories behind Betty's dye job, Pete's misstep, Ken's footwork, Peggy's breakup, and the line that said it all (along with clips of the moments themselves)…

Betty Dyeing Her Hair – Episode 1, "The Doorway"

"That's a story from my childhood. My mother was actually a brunette who dyed her hair white blonde when I was a little boy and it was in style. She came in from the hairdresser and I was horrified. And I realized as an adult how painful it must have been for her that I reacted that way."
Continue reading "Pete's Fall, Ken's Dance… Matthew Weiner on His Inspirations for Five Season 6 Moments" »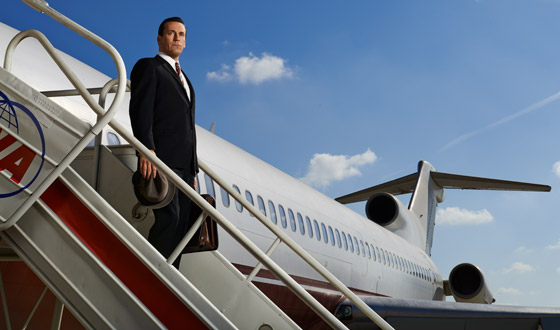 Get a first look at Mad Men's final season with this new AMC video, featuring Don Draper post-flight. Where is he coming from? Where is he going? Watch the video and post your own theories below.

The final season of Mad Men begins Sun., Apr. 13 10/9c on AMC.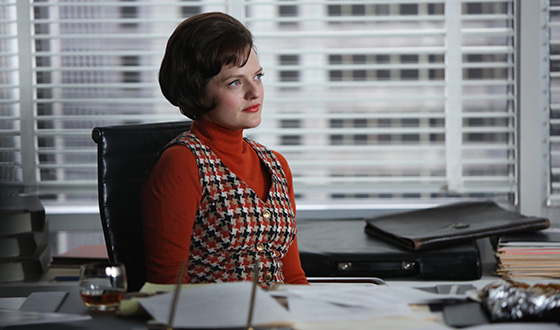 Peggy Olson has come a long way since she started working at Sterling Cooper as Don Draper's secretary, and it's been quite a ride. Get caught up on Peggy's story — and her climb to the top as Copy Chief of Sterling Cooper & Partners — in less than two minutes with this new AMC video…


Want to get to know Peggy's mentor, Don, too? Watch Mad Men in Less Than Two Minutes – The Don Draper Edition
Click here to get the whole story with full Mad Men episodes on amc.com.
Mad Men's final season premieres Sun., Apr. 13 10/9c on AMC.