Returns Spring 2015 for the
Final Episodes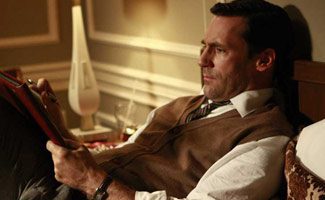 Maddicts jumped at the chance to read like a character from the series with a little help from AMCtv.com's summer reading list of books referenced over the course of four Mad Men seasons. Look below to see which novels fans suggested adding as extra credit and which book on the original list they'd open up first.
• "I would add John Cheever's Bullet Park. When Don signs his contract, his address is Bullet Park. It's a great book on suburban life during that period. " — Texasland
• "I remember most of these books on my parents' bookshelves except Lady Chatterly's Lover, but we found its hiding place, anyway." — Kathy Hayes Bailey
• "So many great books to read, but I think my first choice from the list would have to be the Nancy Drew 'Clue of the Black Keys'." — zerelda
Log onto the Mad Men Talk forum to join a conversation or start a topic of your own. As always, your comments throughout the blog are welcome.
Posted by Ashley Shaw
September 1, 2011 9:00 AM
Features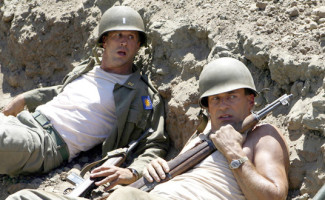 Pete discovers Don Draper's true identity and more secrets exposed during Mad Men encores this Sunday, December 14 at 6AM/5c.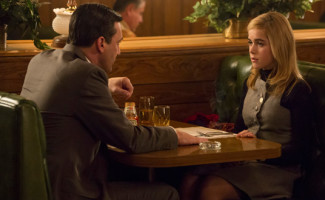 Mad Men was honored with a nomination in the Drama Series category as well as the Episodic Drama category.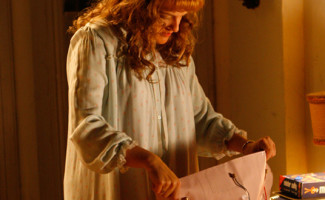 Remember what Peggy said when she discovered the truth about the Electrosizer? Check out Mad Men encores air this Sunday, December 7 at 6AM/5c.
Recent Activity on AMC for
Mad Men
Mad Men Categories
online staff
Mac McKean, SVP, DIGITAL MEDIA

Hannah Bae, COORDINATOR OF TELEVISION EVERYWHERE

Monica Bhatia, DIRECTOR OF TELEVISION EVERYWHERE

Lee Dayton, SENIOR PRODUCER

Tim Dirks, SENIOR EDITOR & FILM HISTORIAN

Kevin Dreyfuss, VP, DIGITAL CONTENT

John Frankfurt, DIRECTOR OF ONLINE DEVELOPMENT

Mark Heggen, DIRECTOR OF ENTERTAINMENT APPS

Khalilah Martin, MANAGER OF DIGITAL PRODUCTION

Steve Marzolf, DIRECTOR OF DIGITAL VIDEO

Clayton Neuman, DIRECTOR OF DIGITAL CONTENT

Annmarie Nye, DIRECTOR OF DIGITAL MEDIA

Evan Scott, MANAGER OF DIGITAL VIDEO
Contributors
Shavonne Bell
,
Christine Fall
,
Lee Helland
,
Mina Hochberg
,
Carolyn Koo
,
Faran Krentcil
,
Daniel Mangin
,
Eli Rosenberg
,
Robert Silva
,
Alex Zalben
More on AMC
RSS Feeds
Visit More AMC Blogs