Season 7 Premieres
April 13 10/9c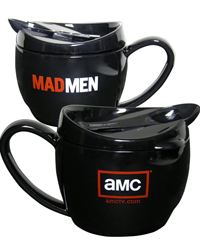 AMCtv.com awards the Talk forum and blog commenters quoted in our weekly "What You're Saying" post with prizes like a Mad Men mug or a Mad Men baseball cap (limit one per person).
Mad Men JibJab videos — in which fans have the opportunity to enter the world of Mad Men by sticking their head on Don, Betty, Roger or Joan — are making the rounds on the web. Clearly, Maddicts can't get enough:
• "JibJab cool and cute.." — jan143
• "Star in your own Mad Men video with the help of JibJab" — Tom Jeffrey
• "just jib jabbed myself and it was a hoot!" — j9mac
In order to claim your prize, please click here to email your full name and mailing address, plus the title of the post in which you are quoted, within one week of this posting.
Log onto the Talk forum to join a conversation or start a Mad Men topic of your own. As always, your comments throughout the blog are welcome.
Posted by Ashley Shaw
July 15, 2010 3:30 PM
Features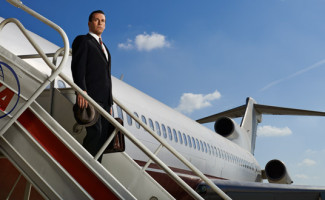 Check out the first promo for Mad Men's final season, then share your thoughts with other fans.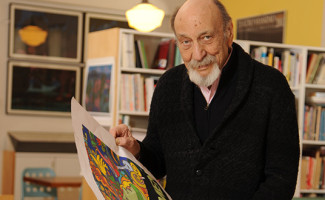 Iconic artist Milton Glaser reminisces about hanging out with Bob Dylan, the ad business of the late sixties, and his creative process.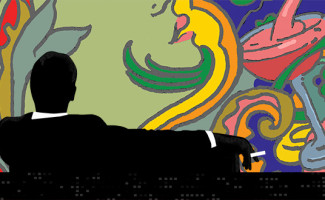 Renowned artist Milton Glaser juxtaposes Don Draper's seminal silhouette from Season 1 with psychedelic art indicative of the new season.
Recent Activity on AMC for
Mad Men
Mad Men Categories
online staff
Mac McKean, SVP, DIGITAL MEDIA

Drew Pisarra, VP, DIGITAL MEDIA

Monica Bhatia, DIRECTOR OF TELEVISION EVERYWHERE

Nick Bridger, DIRECTOR OF ENTERTAINMENT APPLICATIONS

Lee Dayton, SENIOR PRODUCER

Tim Dirks, SENIOR EDITOR & FILM HISTORIAN

John Frankfurt, DIRECTOR OF ONLINE DEVELOPMENT

Erica Kelly, COORDINATOR OF DIGITAL MEDIA

Khalilah Martin, MANAGER OF DIGITAL PRODUCTION

Steve Marzolf, DIRECTOR OF DIGITAL VIDEO

Clayton Neuman, DIRECTOR OF DIGITAL CONTENT

Evan Scott, MANAGER OF DIGITAL VIDEO

Ashley Shaw, MANAGER OF DIGITAL MEDIA

Yoshitaka Ito, DEVELOPER
blogs
Editors
Cory Abbey
,
Elizabeth Cline
,
T Sahara Meer
Contributors
Shavonne Bell
,
Christine Fall
,
Lee Helland
,
Mina Hochberg
,
Carolyn Koo
,
Faran Krentcil
,
Daniel Mangin
,
Eli Rosenberg
,
Robert Silva
,
Alex Zalben
More on AMC
RSS Feeds
Visit More AMC Blogs