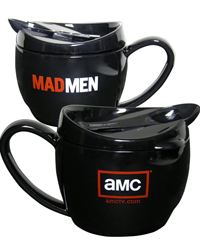 AMCtv.com awards the Talk forum and blog commenters quoted in our weekly "Hot Topics" post with prizes like a Mad Men mug or a Mad Men poster (limit one per person).
The addition of Suzanne Farrell into Don's life had Maddicts debating who was the more misguided of the two. Some of your thoughts from the forum:
• "I think Don has met his match with the teacher. I sense she is fatal attraction material." — JasonLloyd73
• "I think Ms Farrell represents the yet to be born counter culture. I wonder if she will be the one to help Don leave the world he's in…"– 60′schild
• "I'm not sure Ms. Farrell is free-thinking and liberal minded as much as she is confused, conflicted and rebellious." — keylimepie
Log onto the Talk forum to join in this conversation or start a Mad Men topic of your own. As always, your comments throughout the blog are welcome.
Posted by Lily Oei
October 16, 2009 2:00 PM
Features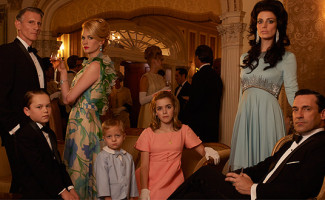 The nomination is one of five garnered by AMC this year.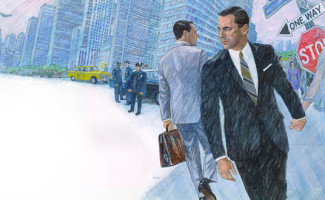 Winner of 3 Golden Globes and 4 Emmys for Best Drama, Mad Men Season 6 is now available on Blu-ray and DVD.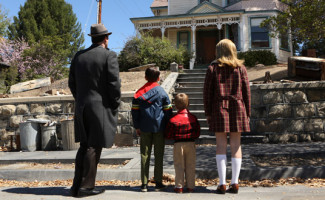 Do you know what was going on outside the offices of Sterling Cooper & Partners during Season 6? Which popular British band kicked off its first American tour that year? Play the Ultimate Fan Game, then challenge your friends on Facebook to win badges.
Recent Activity on AMC for
Mad Men
Mad Men Categories
online staff
Mac McKean, SVP, DIGITAL MEDIA

Drew Pisarra, VP, DIGITAL MEDIA

Monica Bhatia, DIRECTOR OF TELEVISION EVERYWHERE

Nick Bridger, DIRECTOR OF ENTERTAINMENT APPLICATIONS

Lee Dayton, SENIOR PRODUCER

Tim Dirks, SENIOR EDITOR & FILM HISTORIAN

John Frankfurt, DIRECTOR OF ONLINE DEVELOPMENT

Erica Kelly, COORDINATOR OF DIGITAL MEDIA

Khalilah Martin, MANAGER OF DIGITAL PRODUCTION

Steve Marzolf, DIRECTOR OF DIGITAL VIDEO

Clayton Neuman, DIRECTOR OF DIGITAL CONTENT

Evan Scott, MANAGER OF DIGITAL VIDEO

Ashley Shaw, MANAGER OF DIGITAL MEDIA

Yoshitaka Ito, DEVELOPER
blogs
Editors
Cory Abbey
,
Elizabeth Cline
,
T Sahara Meer
Contributors
Shavonne Bell
,
Christine Fall
,
Lee Helland
,
Mina Hochberg
,
Carolyn Koo
,
Faran Krentcil
,
Daniel Mangin
,
Eli Rosenberg
,
Robert Silva
,
Alex Zalben
More on AMC
RSS Feeds
Visit More AMC Blogs