The Final Episodes
Sundays 10/9c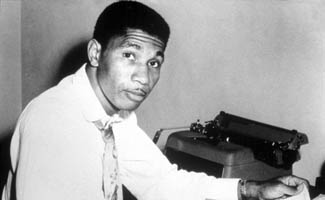 Martin Luther King, Jr. and Malcolm X may be the best-known figures of the U.S. Civil Rights Movement, but they stand alongside scores of other men and women who laid down their lives in the name of equality. One such pioneer was Medgar Evers, a World War II vet turned NAACP activist gunned down in front of his Mississippi home in 1963.
Unlike Malcolm X who indicted white America for its racism, or King who dreamed of universal racial equality, Evers was striving for the most basic rights in his home state of Mississippi: To make it possible for blacks to try on hats in department stores, to have black school crossing-guards, and most famously, to allow a black man, James Meredith, to enroll in the University of Mississippi in 1962.
As the state's only full-time NAACP officer, Evers eventually came under attack for publicly investigating the case of Emmett Till — a 14-year-old black teenager mutilated, shot then drowned by racist whites. Hoping to halt Evers's efforts through violent intimidation, a gasoline-filled bottle was tossed into Evers's carport. It failed to
ignite, but Evers responded swiftly, stating, "If I die, it will be in
a good cause. I've been fighting for America just as much as the
soldiers of Vietnam."
Sadly, Evers's statement turned prophetic. On June 12, seven hours after President Kennedy declared a "moral crisis" in the nation and vowed to send civil rights legislation to Congress, Evers was shot in the back and killed. His assassin: Byron De La Beckwith, a 43-year-old fertilizer salesman and Ku Klux Klan member. De La Beckwith was tried twice for murder but walked away scot-free after all-white juries failed to reach a consensus.
Evers's death was hardly the end of his influence though. In fact, his assassination proved a flash point for activism: His full military funeral at Arlington drew 3,000 people — the largest since John Foster Dulles — while mourners in Jackson shouted, "After Medgar, no more fear." Artists like Malvina Reynolds and Bob Dylan immortalized the subsequent miscarriage of justice. And in 1994 De La Beckwith was tried a third time and sent to prison, where he died in 2001.
"You can kill a man but you can't kill an idea," Evers once said. Carrying on those ideas among others were his wife Myrlie, who went on to chair the NAACP, and his brother Charles who became Mississippi's first black Mayor in 1969.