The Final Episodes
Sundays 10/9c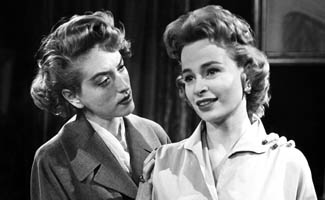 Love of Life, which dates back to the fifties, was one of TV's first daytime dramas. Over nearly three decades, the CBS soap — which started as 15-minute black-and-white episodes then ended up with half-hour shows in color — made its mark in many other ways too: It was the first daytime soap to use profanity ("bastard"), it had a main character get divorced, and it also featured a young Christopher Reeve (Superman) for a two-year stint.
In the 1961-1962 and 1962-1963 seasons, the show ranked sixth in the ratings, at a time when nearly 20 soaps graced the airwaves. (That's about twice as many as there are today.) Around that time, Love of Life also changed locales and storylines:
It relocated from Barrowsville to Rosehill, New York while shifting its narrative focus from Vanessa and her sister Meg Dale to Vanessa and her husband Bruce Sterling. The ensuing complications consisted of elopements, rapes, adulterous affairs, terminal illnesses, evil twins and custody disputes. How familiar!
The success of Love of Life, Search for Tomorrow and The Guiding Light established CBS as the leader in television soap opera programming in the early years of the genre. However, by the late 1970s — despite a spike in the genre's popularity in the 1970s — Love of Life was relegated to a 4 PM time slot which effectively killed its ratings. The last show aired on February 4, 1970, ending, appropriately enough, with a cliffhanger.