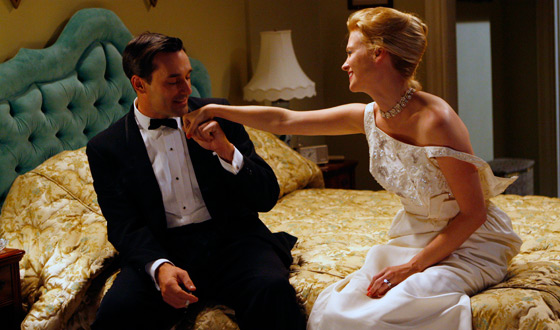 The Grady College of Journalism and Mass Communication at the University of Georgia presented a George Foster Peabody Award to Mad Men according to a special web announcement today. Each year the Peabody Awards recognize outstanding achievements in electronic media, including radio, television and cable. The vast majority of this year's 35 Peabody recipients were news and documentary programs such as 60 Minutes and Frontline, but awards were also bestowed upon shows as varied as Project Runway and The Colbert Report. Mad Men was one of only three fictional series to receive the honor this year. (The others were NBC's 30 Rock and Showtime's Dexter.)
AMC's General Manager and Executive Vice President Charlie Collier reacted to the win:
To be deemed worthy of a Peabody Award is an incredible honor, and we want to thank the Peabody Board for their recognition of Mad Men.