1960s Handbook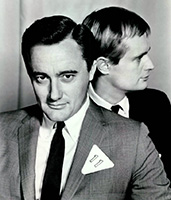 The Man from U.N.C.L.E. was a spy television series that aired on NBC from September 1964 to January 1968. Described by the New York Times as a "smooth, bland brew of contemporary sleuthing that stirs in a heady serving of James Bondish fantasy, gadgetry and voluptuous girls," the show helped launch the careers of its stars, Robert Vaughn and David McCallum.
The show followed the adventures of Napoleon Solo (Vaughn) and Illya Kuryakin (McCallum), agents in an international organization called U.N.C.L.E. (United Network Command for Law and Enforcement). The series was originally conceived as a solo vehicle for Vaughn, but when audiences responded positively to McCallum's role as a Russian agent in the series pilot, he was soon promoted to co-star status. Some considered it a bold move to pair up an American with a Russian agent at the height of the Cold War.
Poor initial ratings prompted MGM, which produced the series, to tweak the writing and shift the air date from Monday to Tuesday nights. MGM also sent the handsome stars on a nationwide tour to promote the series. It worked: "The reaction to their visits has been clamorous," wrote the Associated Press. "Industry sources credit these tours with playing a large part in achieving a renewal of U.N.C.L.E. for next season." By January of 1965, 20 million fans were tuning in every week.
Continue reading "1960s Handbook – The Man From U.N.C.L.E." »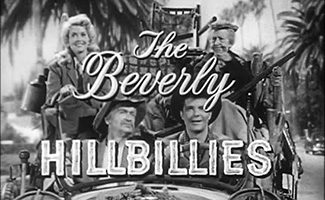 The Beverly Hillbillies, the popular TV sitcom, debuted on Sep. 26, 1962. About 35 million people tuned into CBS to view the story of the Clampetts, a likable family from the Ozark hills who became rich from oil and took up residence in a California mansion. Though critics and industry folk derided The Beverly Hillbillies as "waist-deep in corn" and possibly "the worst program, artistically, in the history of television," the show finished number one in the ratings each of its first two seasons and remained popular throughout the 1960s. Its memorable theme song, "The Ballad of Jed Clampett," was the first bluegrass single to top Billboard magazine's country-music chart.
Typical Hillbillies plots involved clashes between the Clampetts and their snobby Beverly Hills neighbors, most notably the wife of their greedy banker, Mr. Drysdale. Though he also treated the Clampetts like ignorant hicks, Drysdale declared them, his biggest depositors, "my kind of people — loaded" and spent nine seasons attempting to prevent homesick patriarch Jed Clampett from withdrawing his funds and relocating his clan back East.
Continue reading "1960s Handbook – The Beverly Hillbillies" »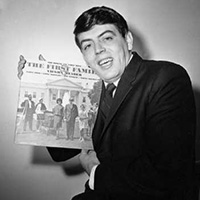 The 1960s were replete with one-hit wonders, but few performers experienced as meteoric a rise and fall as John F. Kennedy impersonator Vaughn Meader. In November 1962, The First Family, his lightly satiric album about the Kennedys, set a Guinness World Record by selling more than a million copies within two weeks of its release. A concert tour, a reported $22,500-per-week run at the Sahara Hotel in Las Vegas, and appearances on The Ed Sullivan Show and other high-profile television programs quickly followed. When JFK was assassinated the following year, Meader's album and its sequel were withdrawn from sale out of respect, and his nightclub bookings were canceled or postponed. Meader recounted that he knew his career was in trouble when, after the assassination, fans reacted to him with pity — which he acknowledged, "is death for a comedian."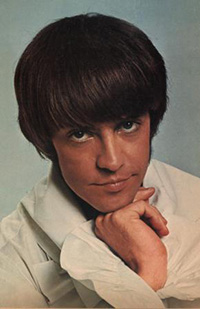 Few pop stars of the late 1960s were more visible than Mark Lindsay, the lead singer of Paul Revere and the Raiders, which shot to fame as the house band on ABC's musical-variety show Where the Action Is. Five afternoons a week, the Raiders played covers and Top 40 singles — "Just Like Me," "Kicks," "Good Thing"…  — and engaged in antics inspired by the Beatles' movies A Hard Day's Night and Help. The Fab Four connection was no coincidence. Action's producer Dick Clark marketed the Raiders as America's response to the "British invasion". With their Revolutionary War get-up and Lindsay's trademark ponytail, the Raiders certainly looked the part.
Lindsay's good looks inspired much breathless prose in 16, Tiger Beat, and other teen mags. The writer of a typical piece contrasted the "smiling, happy, dashing, gallant, laughing, care-free and outgoing" facade Lindsay maintained publicly with the off-screen "torment and confusion of a young man searching for his name and meaning in a very nameless world of labels."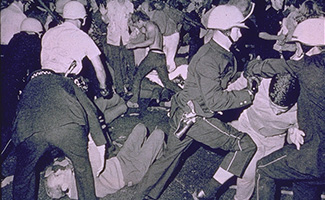 The 1968 Democratic National Convention, which took place in Chicago, was one of the most contentious events in American political history. The months leading up to the convention had seen an incumbent president decline to run for reelection, two major assassinations, rioting in more than 100 cities, and increasing dissent about U.S. involvement in the Vietnam War. When antiwar activists announced plans to protest at the convention, Chicago's "law and order" mayor, Richard J. Daley, warned them not to come — and met the ones who did with a display of force that shocked the millions of Americans watching the spectacle on television. As many historians have since reflected, what took place outside the convention hall played as significant a role in determining outcome of the 1968 Presidential election as the political maneuverings inside it.
Throughout the convention, about 12,000 Chicago police officers, reinforced by several thousand Illinois National Guardsmen, an equal number of U.S. Army soldiers, and 1,000 Secret Service agents, kept the protesters (who at most numbered 10,000) away from the hall, which was surrounded by a barbed wire fence. The government commission that later investigated the daily clashes assigned blame to both sides, though it pointedly described the skirmishes of Aug. 25 and 26 as a "police riot." Things were no calmer on Aug. 28, the day convention delegates voted down a plank for the Democratic Party platform opposing the conduct of the Vietnam War. The protesters headed for the hall but ended up in front of the Conrad Hilton Hotel, the headquarters of both the delegates and the media. Television cameras captured the confrontation between the protesters and police, and about 18 minutes of footage was broadcast unedited. Many shots showed officers clubbing seemingly defenseless protesters, news gatherers, and onlookers.
Continue reading "1960s Handbook – 1968 Democratic Convention and Riots" »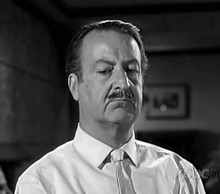 Roger DeKoven was a character actor whose career on Broadway and in radio and television spanned seven decades. Among his high-profile credits were the widely praised Against the Storm, a thinking-housewives' daytime radio drama that debuted in 1939, and the original 1964 Broadway production of Funny Girl, in which he played the great showman Florenz Ziegfeld Jr. to Barbra Streisand's Fanny Brice.
As did many New York actors of his generation, DeKoven supplemented his income from stage work with appearances first in radio and later on TV. In Against the Storm, he played lead character Jason McKinley Allen, a sensitive college professor. The 15-minute serial had its share of soap-operatic situations, but its scripts also reflected on the issues of the day. After the Second World War broke out but before the United States became involved, for instance, an entire episode was devoted to the professor's ruminations on the futility of armed conflict. Against the Storm won a 1941 Peabody Award for Outstanding Entertainment in Drama — the first, and for years only, daytime show to earn the honor. Procter & Gamble canceled the show a few months later, though it was revived two more times.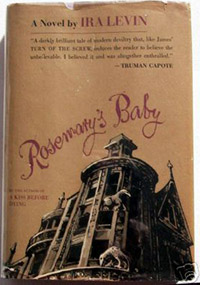 In Rosemary's Baby (1967), Ira Levin's gothic novel set in Manhattan during the mid-1960s, a young woman named Rosemary and her husband, Guy, move into a historic apartment building unaware that a coven of witches operates within its confines. After Guy's stalled acting career suddenly takes off and Rosemary becomes pregnant, she begins to suspect that their seemingly benign neighbors — an elderly couple — have convinced Guy to make a pact with Satan to achieve success. Rosemary believes that Guy's deal involves her unborn baby (she's right but can't prove it), and she becomes increasingly paranoid as people in her life die and her health deteriorates.
Acclaimed horror novelist Stephen King once praised Levin as "the Swiss watchmaker of the suspense novel" for his tight plotting, but Levin's prime achievement is how palpable he makes Rosemary's growing despair with each failing attempt to overcome her predicament. The author adds tension by rarely revealing to the reader any more than Rosemary knows herself, and heightens the overall sense of imbalance by weaving her seemingly fantastical notions with everyday details of 1960s New York: a transit strike, Vidal Sassoon haircuts, Rudi Gernreich fashions, the mayoral race between Congressman John Lindsay and William F. Buckley Jr., and Pope Paul VI's appearance at Yankee Stadium. With the book's focus on Rosemary's fight for control over both her body and her unborn baby, Levin also touches on the sexual politics of the day.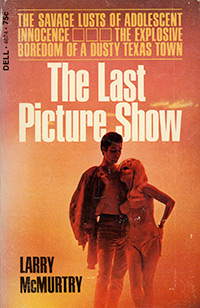 The Last Picture Show, a 1966 semi-autobiographical coming-of-age novel by Larry McMurtry, follows the lives and sexual mishaps of three early-1950s teenagers as they complete high school and prepare for adulthood. The story unfolds in the fictional West Texas town of Thalia, a stand-in for the real-life Archer City, which the author once described as "a mess" he'd hate violently if he didn't love it so much. By turns touching and ribald (in Greek mythology, Thalia is the muse of comedy), the book is a meditation on endings: of love, adolescence, innocence, the cowboy ethos, and the golden age of movies and movie houses.
As the novel begins, two of the three teens, Sonny and Duane, are roommates, co-captains of the perennially bad high school football team, and co-owners of an old Chevy pickup they share for dating purposes. Duane's major preoccupation is sex, in particular with the third protagonist, his rich and narcissistic girlfriend, Jacy, a tease of epic proportions. Sonny, meanwhile, begins an affair with Ruth, the wife of the emotionally stifled high-school football coach, who's neglected her for so long she compares herself to a refrigerator that's never been defrosted.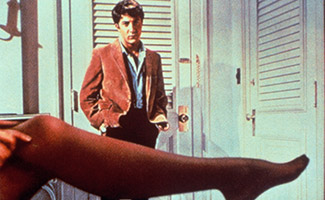 The Graduate, a landmark satirical movie that premiered in 1967, concerns Ben Braddock (Dustin Hoffman), a recent college graduate who loses his virginity to his father's business partner's wife (Anne Bancroft) then falls in love with the couple's daughter (Katharine Ross). Directed by Mike Nichols and with pitch-perfect dialogue by Buck Henry, the film struck a chord with youthful audiences, who related both to Ben's disillusionment with his parents' materialism and his inability to conceive of an alternative. Many reviews praised The Graduate for its sophisticated blend of irreverence and poignancy, and more than a few critics declared it a turning point in American cinema.
Bancroft played the role of Mrs. Robinson with such obvious glee that the character's predatory behavior received more attention than the interior melancholy that prompted it. Reactions varied depending on the reviewer and the publication — Playboy magazine, for instance, applauded Mrs. Robinson for doing Ben the favor of seducing him, and the movie itself for providing the "funniest moments of anguish ever filmed to commemorate the decline and fall of a boy's burdensome virginity."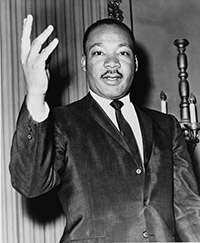 Dr. Martin Luther King Jr., the preeminent U.S. civil rights leader of 1950s and 1960s, was shot dead on Apr. 4, 1968, as he stood on the balcony of a motel in Memphis, Tennessee. The assassination, immortalized in Life magazine photographs and contemporary TV news reports, occurred the day after King had delivered a speech in which he described seeing the "Promised Land" of racial equality. Perhaps prompted by the bomb threat that had delayed his arrival in Memphis, Dr. King had also reflected that "I may not get there with you."
Dr. King was in Memphis to support African-American sanitation workers on strike over wages, working conditions, and unequal treatment. Though King had received the 1964 Nobel Peace Prize for embracing nonviolence, by 1968 he had become, according to several biographers, dispirited by personal and political setbacks. Dissatisfied with the pace of progress toward equality, some in the civil rights movement were questioning his nonviolent strategy and recent initiatives on behalf of the poor of all races. (Violence had marred a March demonstration in Memphis that King had participated in, and he'd returned to Memphis hoping to lead a nonviolent encore.) Outside the movement, King had alienated some former supporters by his opposition to the Vietnam War, and the FBI had been monitoring his activities for years.
Continue reading "1960s Handbook – The Martin Luther King Jr. Assassination" »