Returns Spring 2015 for the
Final Episodes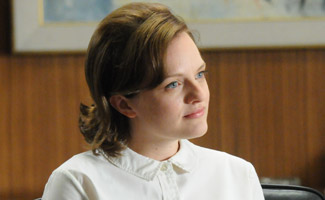 This week, The New York Times cites Mad Men's role in portraying the death of adulthood, while Elisabeth Moss will hit Broadway in The Heidi Chronicles this spring. Plus, Jon Hamm credits Mad Men for his career. Read on for more:
• The New York Times examines Mad Men's role in the death of adulthood in American culture, arguing that Mad Men has "traced the erosion, the gradual slide toward obsolescence, of a power structure built on and in service of the prerogatives of white men."
• Variety reports that Elisabeth Moss will star in a Broadway revival of Wendy Wasserstein's The Heidi Chronicles in the spring.
• Jon Hamm tells Australia's The Daily Telegraph, "I've got a lot of good things to remember Don by, not the least of which is that I have a career because of him. Whether I can parlay that into an actual career… we'll see what happens."
Continue reading "NYT on Mad Men's Role in the Death of Adulthood; Elisabeth Moss To Star on Broadway" »