Interviews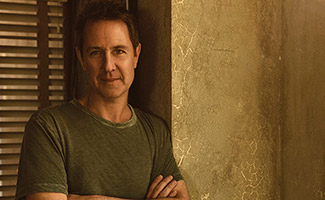 Low Winter Sun Executive Producer, Showrunner and Writer Chris Mundy talks about other places he considered setting the series, making the decision to kill off a major character, and how his background in journalism influenced the show.
Q: I'm a former D.P.D. cop. Do you or anyone of your staff have current police input on content? ­– Mark H.

A: I spent a whole lot of time in Detroit in the time leading up to it, and there were a couple cops who were really helpful in terms of talking me through stuff and taking me around to see parts of the city that you wouldn't normally get to see. One guy, Ira Todd — who ended up being our technical advisor later — the first thing he said to me was, "Do you want to see Detroit, or do you want to see the real Detroit?" I was lucky to get pretty hands-on. There was a guy named Manny Martinez that used to run homicide, he took me around a fair amount and introduced me to a lot of people. There was actually a benefit for an officer who was involved in a very controversial shooting there that they had at the Gaelic Hall, the same place where we filmed Brendan's wake in Episode 3. Manny took me there, and there were hundreds of cops there. Ira took me on a raid of a blind pig. He was the lead undercover, and there was a SWAT takedown at about four or five in the morning of a blind pig just off Woodward Avenue. Even while we were filming the Pilot, all the actors and [director] Ernest [Dickerson] and I went up to Ira's house for a cookout with ten or so cops. We sat around eating and drinking all day and trading stories. I feel like the access we had to people to get the truth and the real stories was pretty great.
Q: Can you expound upon the depth of Frank's desire or obsession for Katia?  ­– Will
A: For us, one of the central things is that there's not a lot from the original, which was only two parts. For us it was always sort of a two-pronged thing. The scene with his wife in Ann Arbor in Episode 9, we talked about that in the first week when all the writers were together. We wanted to understand that in some ways, emotionally, his obsession with Katia was about this failed marriage with his ex-wife, and wondering if he could only love something that was broken, and whether or not other people were going to be able to love him.
Q: What were some other cities you considered setting the show in? – ITal
Continue reading "Low Winter Sun Executive Producer Chris Mundy Answers Fan Questions" »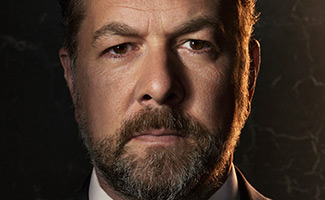 David Costabile, who plays Simon Boyd on AMC's Low Winter Sun, talks about the influence of teaching acting on his own work, fan reactions to his character, and the final season of Breaking Bad.
Q: You're one of several actors on the set of Low Winter Sun with experience on stage. How does that affect your craft? Did it influence your performance on the show?
A: One of the things I find really translates incredibly well is an actor's ability to listen and not be afraid of what's happening. You really begin to welcome changes or differences or certain things that you weren't expecting, and the possibility of it being something new is something very profound. Because I spent a lot of time in the theater training that particular aspect, I'm able to do it with great ease now. Your ability to listen very intently is more honed. When there are a bunch of people like that, you know there are kindred spirits — that in addition to someone's ability to do it, there's the interest in it being alive.
Q: Boyd is hot on the trail of Geddes and Frank. Who were you rooting for while filming the show?
A: Me! I'm rooting for Simon. I want him to win. I hope that he nails them.
Q: You used to teach acting at NYU. How does that affect your work on a show like Low Winter Sun?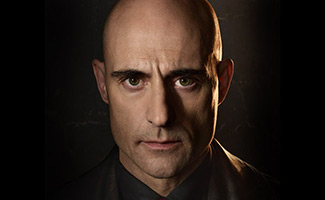 Mark Strong, who plays Frank Agnew on AMC's Low Winter Sun, talks about reprising his character, learning to box, and his love for Detroit.
Q: You first played Frank Agnew in the original 2006 British miniseries. What was your reaction when you were approached to reprise the character? 
A: I was really surprised, because actors rarely, if ever, get the opportunity to have another crack at a role. And certainly not eight years later, and certainly not in a completely different country and different idiom as well. My feeling was partially excitement and partially the feeling that I could take him further because the first one we did was only three hours long and this would be ten episodes. I could really round out the character a lot more than in the original.
Q: How is Frank different this time around? Was there anything about the character in the original miniseries that you carried over into this portrayal?
A: The original story centered around the murder of a fellow cop and the psychological fallout from that, coupled with Frank's desire to find this girl who he loves and has gone missing. In the original, the ending was a lot bleaker because he's never able to find her. What's been amazing about taking him further in this version is that the story of his search for her becomes a lot more complicated and a lot more involved. You get to see his reaction to the way he feels about her in much more detail. What I've done with Frank in taking him further is shown him to be a much more flawed character than in the original. His seemingly irrational obsession with this woman is obviously interfering with his ability to be not only a good cop, but a decent human being. Psychologically, it's very traumatic for him. I was able to play that out more — you get to see the vulnerability of a guy who's supposed to be this hard-bitten detective.
Q: Did you do any research into the world of homicide detectives or investigation protocol to prepare for the show?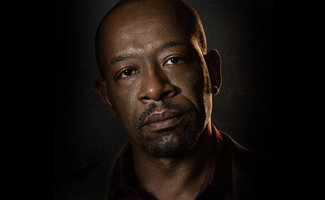 Lennie James, who plays Joe Geddes on AMC's Low Winter Sun, talks about the development of his character, his love of Motown, and how Joe Geddes would fare in the world of The Walking Dead.

Q: Joe Geddes appears to have morals as questionable as the criminals on the show. Did you have any compunctions about playing a character like that?
A: I think that actually as the show goes on, more of Joe's moral compass is explained. There are moments where there are remnants of the man he used to be, and the man he wants to be again. But a lot of the times, the situation he finds himself in gets in the way. So I don't necessarily think he's a morally bankrupt man, but I do think he's a morally challenged man. As for any reservations about playing him as such, I didn't have any.
Q. Have you contributed at all to the development of Joe's character or backstory?
A: The way these things develop, a good writers room takes on the challenge of writing for their actors. Hopefully, as the actor, you push the writers to explore different kinds of areas and present you with more challenges so you can reveal different aspects of your character. I think there is a way that Joe could have been played in that he's just at ease with the things he's done. I've tried to present the writers room with the challenge of making as many of his actions and choices as challenging for him as possible.
Q: Joe gets a crazy look when he talks to Boyd. What's going through your mind in those moments?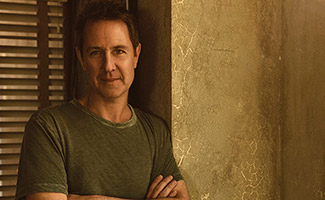 Got any questions about Season 1 of Low Winter Sun? Here's your opportunity to get the inside scoop on the show straight from Executive Producer Chris Mundy. Post your most burning queries in the comments section below by Mon., Oct. 7 at 5pm/4c. Then check out Chris' fan Q&A, which will be posted exclusively on AMC.com later that week, to find out if he answered yours.
New episodes of Low Winter Sun premiere on AMC on Sunday nights through Sun., Oct. 6. View the complete schedule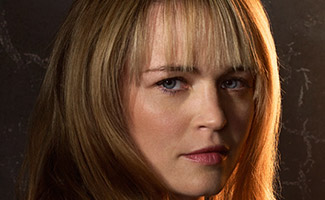 Sprague Grayden, who plays Maya Callis on AMC's Low Winter Sun, talks about Maya's past, going blonde, and being a self-professed "all around nerd."

Q: Maya runs The International bar. Have you ever tended bar yourself?
A: Yes! I used to bartend in New York City before I got my first gig in L.A. I was flown out to L.A. to test for a show called John Doe, and then I flew back to get a few more shifts in at the bar before I moved to Vancouver because I wasn't going to get paid until the second episode. I was OK behind the bar, but I was a terrible waitress. I met amazing people while bartending. One of the last places I tended bar was a place called the Dakota Roadhouse — it was a couple of blocks from the World Trade Center, and most of the guys that came to my bar were construction guys working on the site.
Q: Was the Dakota Roadhouse anything like The International?
A: The International is kind of like it's own thing. It's kind of gritty but a little retro. The Roadhouse was kind of a false gritty bar — it was basically a sports bar. And at The International, I was pouring iced tea and apple juice.
Q: Maya has shown herself to be cutthroat and unforgiving. Could you relate to that at all?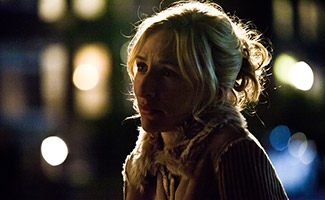 Actress Mickey Sumner, who plays Katia on AMC's Low Winter Sun, talks about nailing a Romanian accent and reveals which cast member is an amazing dancer.
Q: How much did you know about Katia when you first accepted the role?

A: I knew that she was Frank's love interest, and that she was a lady of the night. [Laughs] And that she was in a pretty violent, awful situation. The project on the whole was very attractive to me. I read the pilot and I couldn't shake it. It stuck with me even after the audition, and that rarely happens. And, of course, the cast, with Mark Strong and Lennie James.
Q: What about the character attracted you to playing Katia? 
A: I think there's a vulnerability to her, and a real toughness. Those girls are not fragile flowers. There's a real sadness into how a woman like Katia gets herself into a situation like that — comes from Romania to America probably thinking of a better life, and is then sold into an awful world in which she is sort of a slave. It's a real thing. Human trafficking is massive. The role is totally different from anything I've ever done. I'm in my underwear for a lot of these episodes, as well as being in these violent situations. I was really scared — and I try to do things that scare and challenge me.
Q: Tell me a little bit about Katia's accent. Was it tricky to nail down?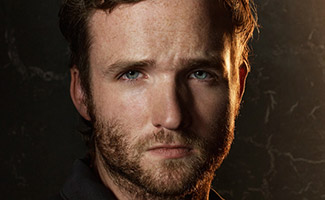 Billy Lush, who plays Nick Paflas on AMC's Low Winter Sun, talks about playing servicemen, sporting burly facial hair, and rooming with James Ransone.
Q: What did you know about Nick heading into the season?
A: Pretty much every scene with Nick in the first two episodes was what I auditioned with. Chris Mundy wrote the scenes. It was kind of a risk, given that the Pilot pretty much just had one scene for me, saying the only thing I'm good at is killing people. That can kind of lead to anything, so I was hoping that it would lead to something cool.
Q: You've previously played a Marine, and now you're playing an Army veteran. Why do you think you keep getting cast as a soldier?
A: I have no idea. And I don't know why I always play the tough guy either, because in real life, I'm a big softie.
Q: Did you do any research about being in the military for your role?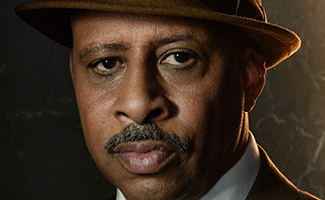 Ruben Santiago-Hudson, who plays Lieutenant Charles Dawson on AMC's Low Winter Sun, talks about playing cops and returning to his old stomping grounds in Detroit.  
Q: You've previously played several cops and detectives. Why do you think that is?
A: In Hollywood they're interested in that which you do very well. That's a good thing, because it keeps you working. They haven't seen the hundreds of plays I've done on and off Broadway, so they haven't seen me do Shakespeare, and most of them haven't seen me do August Wilson. But they have seen the cops that I've played, and it's an honor to be continuing to let that light shine on the cop aspect of my personality.
Q: How is Lt. Dawson different than the cops you've played before?
A: I'm not a method actor, but I'm a big research kind of actor. I base everything on things I know in life. But what I needed to focus on in this is the part of me that's a human being, not so much the part of me that's a cop. This character, Lt. Charles Dawson, is just a human being and a man that's trying to do the best he can in life. He's concerned about keeping his family together and protecting the people that surround him. I don't have to research humanity, I just have to be courageous enough to share that part of myself with everybody.
Q: Have you previously worked with anyone from Low Winter Sun?
Continue reading "Q&A – Ruben Santiago-Hudson (Lt. Charles Dawson)" »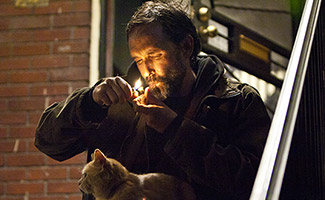 Trevor Long, who plays Sean Foster on AMC's Low Winter Sun, talks about the pleasures of being dirty on set and why he was so comfortable playing his character.
Q: You play a former cop turned homeless person in Low Winter Sun. What kind of research did you do for the role?
A: I connected with drug treatment centers in New York. It was hard to get them to talk to me, but I did. I talked to them about some of the symptoms and behaviors of withdrawal and addiction in general. As far as the homeless, I just watched, in New York or even in Detroit, where there were plenty right outside my hotel. Sean really came to life when I put his shoes on. I put these shoes on with no laces, and all of a sudden this walk started to happen. It was great.
Q: Your background is in theater. What brings you to the world of TV?
A: I knew one of the staff writers, Brett C. Leonard, who wrote the first episode I came in on, Episode 4. He knows my work, we've done a lot of plays together. We're in the same theater company in New York, Labyrinth Theater Company, and I've done some plays of his in London and New York. We're very close friends. He told me, "I'm writing this character, and I think you'd be really good for it," and he brought me in. He got me an audition, I put myself on tape, and he got them to watch it. So it's pretty sweet. Ron C. Jones, who's playing Reverend Lowdown, is also a Labyrinth guy, and Brett brought him in, too. This is my first television show.
Q: How is television different from working on stage?