Louise Ellison Column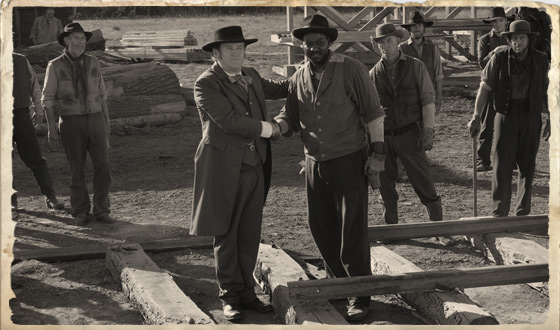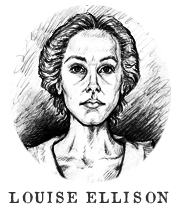 CHEYENNE, DAKOTA TERRITORY — Thomas 'Doc' Durant, former chief of the Union Pacific, regained control of the railroad today after the disappearance of former Chief Engineer Cullen Bohannon. U.P. board president Oakes Ames and General Ulysses S. Grant were both in Cheyenne to officially appoint Mr. Durant the new Chief Engineer.
The past year has been a tumultuous one for Mr. Durant, who last fall found himself charged with fraudulent accounting practices and detained in Hudson Prison in New York City. After his conviction was overturned by an appellate court, Mr. Durant traveled to a patch of land in the southern Dakota Territory and helped develop it into the railroad hub currently known as Cheyenne.
With his position reclaimed as primary stockholder in Credit Mobilier, Mr. Durant served an injunction on Cullen Bohannon and the Union Pacific for Mr. Bohannon's alleged mismanagement of railroad construction. Though Mr. Bohannon was nearly deposed following a competency hearing, General Grant arranged for a 20-day trial period, allowing that if Mr. Bohannon could put 'end of rails' in Cheyenne by that time, he would retain his position as Chief Engineer.
The milestone was reached shortly after lunchtime on the day of the deadline, but Mr. Bohannon was not present to witness it. He has been missing since a group of masked riders attacked the town of Cheyenne and kidnapped him. Though Mormon 'rough riders' are suspected, the U.S. Army has said there is not enough evidence to enter into a conflict with the nearby Fort Smith.
Continue reading "Louise Ellison Column – Durant Takes Over as Union Pacific Chief Engineer; Work Continues" »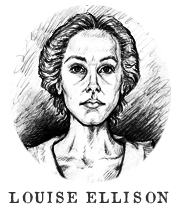 CHEYENNE, DAKOTA TERRITORY — Workers from the Union Pacific railroad are reeling after Chief Engineer Cullen Bohannon's kidnapping by unknown assailants during a brazen attack on the town of Cheyenne.
Mr. Bohannon, accompanied by railroad police chief Elam Ferguson and a young boy, was traveling to Cheyenne to meet with former U.P. chief Thomas Durant when he was ambushed by nearly a dozen armed riders. Mr. Bohannon was able to stall the attackers, allowing himself, Mr. Ferguson, and the boy to escape.
The masked men pursued the trio into Cheyenne's Palmer Hotel, then cut the town's main telegraph line and killed its operator, Arnold Rufus. Mr. Rufus had recently moved to Cheyenne from Denver.
After a standoff and shoot-out resulted in the deaths of several riders, the remaining attackers forced their way into the Palmer and took the young boy hostage. Bohannon gave himself up in exchange for the boy's life, and was knocked unconscious by the two remaining riders and dragged into the wilderness.
Continue reading "Louise Ellison Column – Union Pacific Chief Engineer Kidnapped" »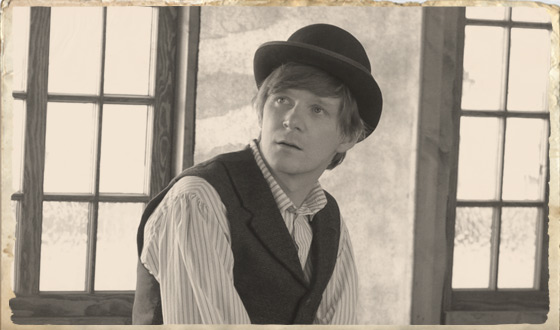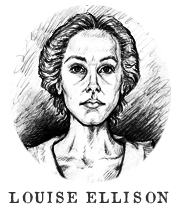 HELL ON WHEELS, DAKOTA TERRITORY — Michael Malone, detective from the Massachusetts Executive Office, left 'Hell on Wheels' yesterday after completing his investigation into the disappearance of Nathan Metcalf, senior Senator from the Commonwealth of Massachusetts.
Detective Malone concluded that Sen. Metcalf was murdered by 'Hell on Wheels' local Sean McGinnes, a Boston man who arrived at the U.P. work camp two years ago with his brother Mickey to start a 'Magic Lantern' business. Mr. McGinnes and his brother have since moved on to other ventures, with the latter opening Hell's new saloon, known as The Phoenix, and the former serving as operations accountant under U.P. Chief Engineer Cullen Bohannon until he was terminated from his position several weeks ago for unknown reasons. Mr. Bohannon refused to comment for this story.
According to Detective Malone, Sean McGinnes entered his brother's saloon and confessed to murdering the senator before leaving to confront local pastor Ruth Cole in her church. Believing her to be in danger, Mickey McGinnes followed Sean and shot him when he found Sean's hands wrapped around Miss Cole's neck. Miss Cole confirmed Mickey's account of the events, and there were no other witnesses.
In addition to the senator's murder, Sean McGinnes was also implicated in the strangling deaths of a pair Boston women four years ago, shopkeeper's daughter Patricia Fallowill and schoolteacher Katherine Emerson. At the time, police had served a warrant for Mr. McGinnes's arrest, but before it could be served he fled the city. A short time later, veteran policeman Charles O'Leary was found drowned in Boston Harbor.
Continue reading "Louise Ellison Column – Deceased Man Charged With Murder of Senator, Two Boston Women" »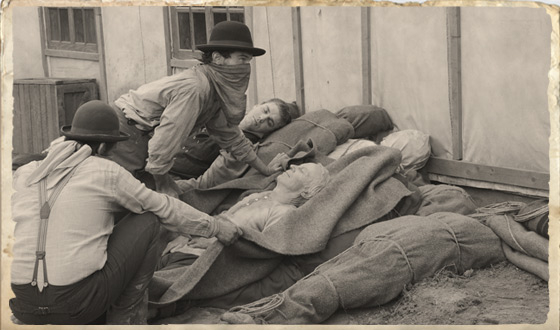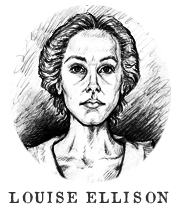 HELL ON WHEELS, DAKOTA TERRITORY — Hundreds of deceased Union Pacific workers were cremated yesterday after a cholera epidemic swept through the newly established 'Hell on Wheels' camp in the Dakota Territory. While many workers perished, still others left camp due to the poor conditions, traveling North to the Mormon settlement at Fort Smith.
"We cared for them the best we could," said minister Ruth Cole, whose church became a makeshift hospital for the infirm. "God's will can be hard to understand, but I trust He will guide us through these trying times."
Many Union Pacific workers did not share Miss Cole's confidence. Among them was a walking boss known as 'Dutch,' who led a walkout after Chief Engineer Bohannon ordered work to continue despite the lack of drinkable water and the sweltering hot conditions. While Bohannon vowed to the men he would return with fresh water by lunch, the promise went unfulfilled.
"I just didn't see no other choice," Dutch explained as he and several dozen others prepared for their trek to the Mormon fort. "Bohannon told us there'd be good water 'fore noon and there ain't none. If he don't want us to hold off the work 'til water gets here, we'll find work elsewhere."
Continue reading "Louise Ellison Column – Cholera Strikes Hell on Wheels" »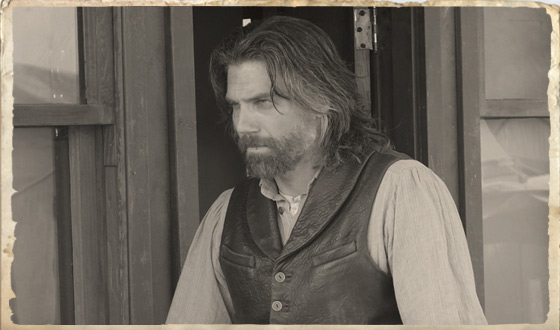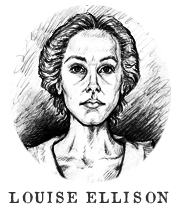 HELL ON WHEELS, NE — Cullen Bohannon, the new Chief Engineer of the Union Pacific Railroad, is alleged to have killed no fewer than six men and may be involved in as many as a dozen murders.
A former Confederate officer, Mr. Bohannon is widely suspected of engaging in a killing spree that began at the cessation of war hostilities and claimed the lives of nearly all members of the 13th Ohio Volunteer Infantry.
In November, 1865, four months after the war ended, Capt. Ebert Nelson of the 13th Ohio was gunned down in Dayton. Later that month, in perhaps the most brazen of these killings, Private Buckton Prescott was shot in the confessional of a church in Washington, D.C. Two other murders, those of 13th Ohio members Lieutenant Randall Wuster and Lieutenant Phillip Tanner, were also attributed to Mr. Bohannon during this period.
Mr. Bohannon, born in Meridian, Mississippi, then sought work on the Union Pacific Railroad as it made its way west through Nebraska. Shortly after Mr. Bohannon's arrival, Capt. Daniel Johnson was found brutally murdered, his throat slit from ear to ear. Johnson was a Union Pacific foreman and former captain of the same ill-fated Army division.
Continue reading "Louise Ellison Column – Railroad Run by Murderer" »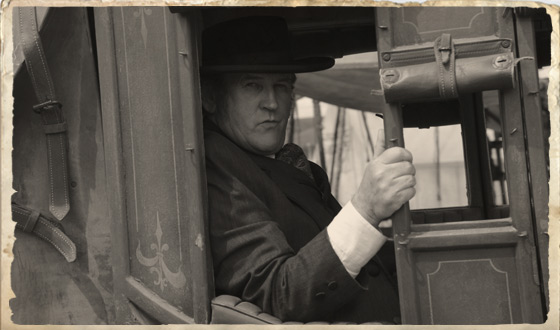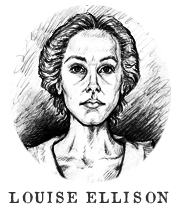 HELL ON WHEELS, NE — The Union Pacific's primary work camp is facing significant delay after a severe thunderstorm washed out the tracks and buried the town in mud.
'Hell on Wheels' is a mobile town that travels with the tracks as the U.P. builds westward across the country at a rate of two miles a day. When the Chief Engineer decides 'end of rails' is too far from the current camp, the tents are packed up and moved down the line.
Chief Engineer Cullen Bohannon decided yesterday to move the town, but the process was interrupted when an infant belonging to former railroad dove Eva Toole went missing from the tent she shares with freedman Elam Ferguson, the U.P.'s chief of police. The time lost looking for the child meant everything was not fully packed by the time the storm hit.
Each day of lost work costs investors thousands of dollars, and the U.P. board has been less than satisfied with Mr. Bohannon's explanation for the delay.
While Mr. Bohannon did order the men to continue packing, many were swayed by an offer from the former head of the Union Pacific, Thomas Durant, who was in town on business. Mr. Durant said he would provide a reward of twenty gold eagles, or $400, to the first person who could locate the child. Many railroad workers, typically making $1.50 a day, dropped everything to aid in the search.
Continue reading "Louise Ellison Column – Hell on Wheels Stalled After Search for Missing Infant" »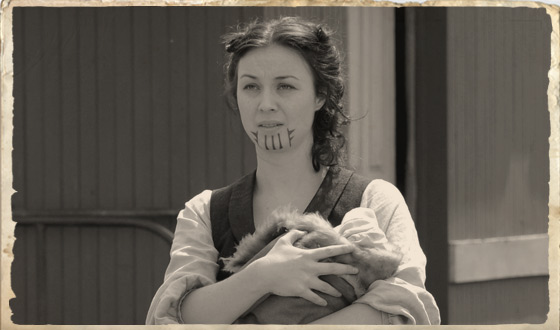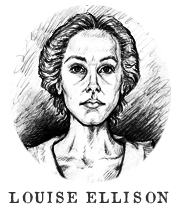 HELL ON WHEELS, NE — Amidst the dirt and debauchery of the sin-laden railroad camp known as 'Hell on Wheels,' a woman of exceptional strength and beauty has built herself a second chance.
Eva Toole, formerly Eva Oates, endured a rough childhood on the Texas frontier before her family fell victim to a vicious Comanche Indian attack in 1853. Eva was thirteen years old.
In what would prove to be a rare stroke of luck, the warlike Comanche traded young Eva to the Mojave tribe as they passed through what was then New Mexico Territory. Had she stayed with the Comanche, she would have almost certainly been killed or worse.
It was the Mojave who marked Eva's chin to claim her as one of their own. Though officially part of the tribe, Eva was not considered an equal. She was a slave to the Indians, required to cook, clean, perform field work, and provide other services for the Mojave braves.
She lived amongst the Mojave for seven years as they migrated along the Colorado river, learning their language and their customs. Her life of servitude ended after she was spotted by a soldier at Fort Yuma, who witnessed her condition and traded her away from her captors for three blankets and a mule.
Continue reading "Louise Ellison Column – Former Indian Captive Finds New Life on Railroad" »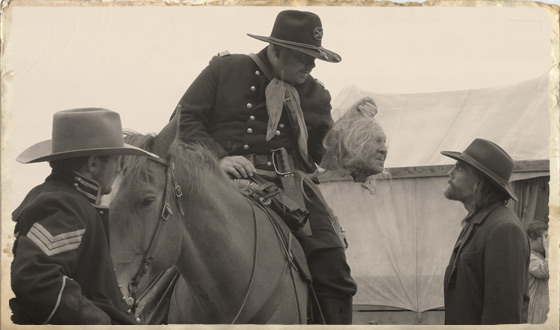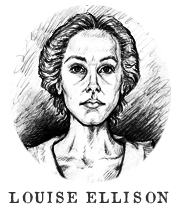 HELL ON WHEELS, NE — Wallace Beers, former Union Pacific cowhand, is alive and stable after surviving a vicious attack that claimed his scalp and the lives of five fellow railroad cowboys.
"There just came out of nowheres, had to be 20 or 30 of 'em. Fierce. Death in their eyes," said Mr. Beers, recounting the story to anyone willing to pay the five cent fee to hear the tale. "I shot at least six myself." Mr. Beers then held out five fingers, by way of explanation.
While Mr. Beers claimed the attack was perpetrated by Indians, Chief Engineer Cullen Bohannon and interim Police Chief Elam Ferguson quickly discovered it was actually a band of rustlers from Omaha, led by notorious outlaw Chet Achison. Mr. Bohannon and Mr. Ferguson tracked and dispatched the rustlers, but the cattle had already been handed off to persons unknown. The herd, a month's supply of beef for Hell on Wheels, is still missing.
Despite considerable evidence to the contrary, Mr. Beers insists Indians stole the U.P livestock. "Ain't none of you was there!" he screamed, eliciting uncomfortable glances from the half-dozen railroad workers enjoying a mid-day whiskey at the Phoenix Saloon, where Mr. Beers has been camped out for the past two days. "I kilt ten of them Injuns with my bare hands!"
Continue reading "Louise Ellison Column – Union Pacific Cattle Rustled, Cowhand Scalped" »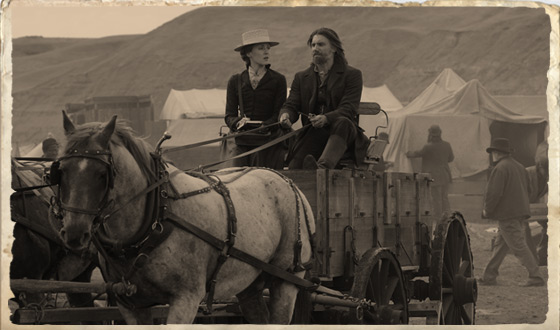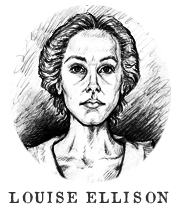 HELL ON WHEELS, NE — Life on the prairie is 'not worth the powder it takes to blow it all to hell,' so say the denizens of 'Hell on Wheels,' the rollicking tent city that moves with the transcontinental railroad as it creeps across the country at a pace of two miles per day.
It is no place for women or children, as the men who labor here, veterans of the recent conflict, immigrants, and free Negroes, often take to drink and unchristian pursuits when not swinging a hammer or laying track.
Since spring has thawed the Nebraska soil, the new U.P. work site is up and running again. Rebuilt from its destruction at the hands of Indians last fall, the camp is teeming with immigrants fresh off the boat in search of work, railroad doves ready to provide their services, and a new Chief Engineer at the helm: former Confederate Cullen Bohannon.
I came to this Sodom and Gomorrah to see if the transcontinental railway can unite this war-torn nation. I came to interview the hardscrabble men who journeyed West to undertake such a grand endeavor in the name of national progress.
Continue reading "Louise Ellison Column – Life Begins Anew in Union Pacific's 'Hell on Wheels'" »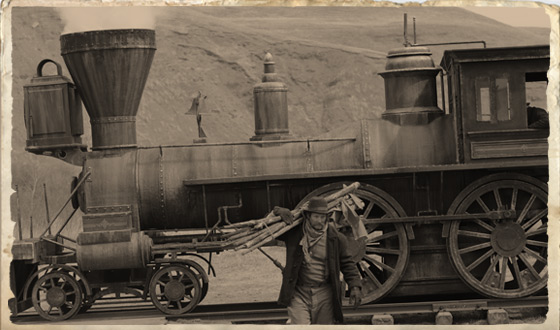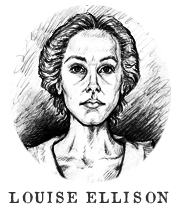 NEW YORK, NY
February 13, 1867
With spring fast approaching, work on the Union Pacific railroad is set to resume next month. The company responsible for construction of the nation's first transcontinental rail line suffered a catastrophic setback last fall, after an Indian attack destroyed the firm's primary work camp, known as 'Hell on Wheels.'
The attack left the camp a smoking ruin and claimed hundreds of lives, including Lily Bell, the famous "Fair-Haired Maiden of the West."
Progress was also slowed by the subsequent arrest of Union Pacific chief Thomas Durant, who was indicted on charges of fraud and embezzlement. He is currently serving time in Hudson Prison, awaiting appeal.
Despite setbacks, the recently appointed new chief engineer, Martin Delaney, remains optimistic. "We at the Union Pacific are excited to resume work uniting this great nation, and I am thrilled to be at the forefront of creating a thriving civilization in the west. Mr. Durant built a solid foundation, and I am pleased to continue his legacy."
Delaney assumed his role after the disappearance of Cullen Bohannon, a former Confederate soldier who served under Durant and proved instrumental in protecting the South Platte Bridge from the Native attack. Bohannon was offered the position by outgoing Senator Charles Howard, but never arrived in New York to meet with the board and formally accept. He is currently missing and presumed dead.
Continue reading "Louise Ellison Column – Work Set to Resume on Transcontinental Railroad" »