Season Finale
Saturday 9/8c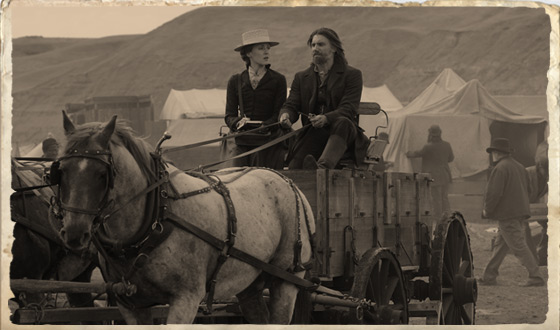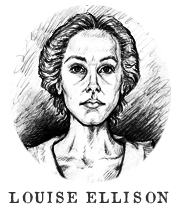 HELL ON WHEELS, NE — Life on the prairie is 'not worth the powder it takes to blow it all to hell,' so say the denizens of 'Hell on Wheels,' the rollicking tent city that moves with the transcontinental railroad as it creeps across the country at a pace of two miles per day.
It is no place for women or children, as the men who labor here, veterans of the recent conflict, immigrants, and free Negroes, often take to drink and unchristian pursuits when not swinging a hammer or laying track.
Since spring has thawed the Nebraska soil, the new U.P. work site is up and running again. Rebuilt from its destruction at the hands of Indians last fall, the camp is teeming with immigrants fresh off the boat in search of work, railroad doves ready to provide their services, and a new Chief Engineer at the helm: former Confederate Cullen Bohannon.
I came to this Sodom and Gomorrah to see if the transcontinental railway can unite this war-torn nation. I came to interview the hardscrabble men who journeyed West to undertake such a grand endeavor in the name of national progress.
What I learned is that nearly all carry a gun, which can be had for as little as three dollars, and a knife, and go to church on Sundays. I learned you can buy a meal for thirty-five cents, a beer for less than a quarter, a suit of clothes for five dollars that includes a hat.
I learned Cullen Bohannon, the untested soldier who survived the horrors of war and went on to replace Thomas "Doc" Durant as Chief Engineer of the Union Pacific, is a man for whom honor is sacred, and virtue, impermanent.
Mr. Bohannon's first test as railroad chief came in the form of a family of homesteaders, members of the Church of Latter Day Saints, who lived on a hundred acre farm directly in the path of the railroad's survey West.
Bohannon invoked the government's policy of eminent domain, which allows the railroad to claim the land for the public good. But when informed of the need to vacate, this family resorted to violence, gunning down the newly-appointed Chief of Railroad Police, a former Pinkerton named Richard Barlow. Despite a valiant attempt to save his life by freedman deputy Elam Ferguson, Mr. Barlow perished in Hell on Wheels. He is survived by his wife and five daughters in Omaha, NE.
After naming Mr. Ferguson temporary Police Chief, Mr. Bohannon returned to the homestead with a troop of U.S. cavalry, led by Dr. Major Augustus Bendix, and demanded justice for the slain Mr. Barlow.
The homesteaders surrendered, but while Mr. Bohannon suspected the family patriarch in the murder, his eldest son confessed and was hanged on the spot. Justice was served.
After the family vacated, Union soldiers set fire to the property as Mr. Bohannon and Dr. Major Bendix watched it burn. A few years ago, men wearing Bendix's uniform were doing the same in Bohannon's own lands. Now these men stand together on behalf of progress.
In the brave new frontier he calls home, integrity is important to Cullen Bohannon. Whether a man of integrity is what's needed to build the nation's first transcontinental railway, we don't yet know.
The railroad has always been the business of the unscrupulous and corrupt. I suspect our new Chief Engineer to be neither, a change of pace from railroad men of the past, the slick industrialists who made themselves rich at the expense of the U.S. treasury and the American public.
Challenging times lay ahead, but Cullen Bohannon seems prepared to face them head on. He's plagued by a fierce determination, an unbending will to finish this railway no matter the personal cost. He is a fighter. A survivor. A builder.
For that, dear reader, we might all count our blessings, and say a prayer.