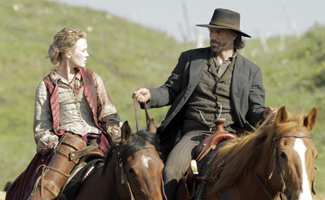 Every week, AMCtv.com will be checking out the Hell on Wheels Talk forum and the Hell on Wheels Facebook page to see what viewers are saying about the series. This week, fans are speculating about the nature of the relationship between gunslinger Cullen Bohannon and newly widowed Lily Bell. Keep reading to see what fans think.
• "I think the fair haired maiden and Mr. Bohannon are going to fall in love!!" — Carrie Pete
• "He has lost his wife, and she has lost her husband, and each has a large set of balls! 1+1=2." — Dale Johnson
• "I think they both lily and cullen could use a day at the spa about now." — NickCR
Log onto the Hell on Wheels Talk Forum to join in on conversations, or to start a topic of your own.
Posted by AMC.com
November 24, 2011 1:00 AM
Features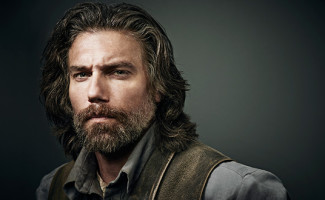 Don't miss your chance to win an Old West experience including fly fishing, horseback riding, and a behind-the-scenes tour of the Hell on Wheels set.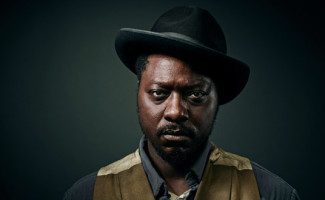 The Hell on Wheels actor compares himself with his character and shares his techniques for staying focused while on set.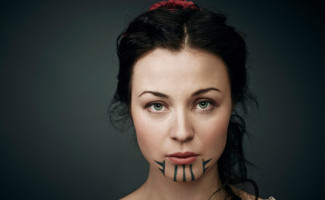 The Hell on Wheels actress talks about the evolution of her character and why her chin tattoo is so iconic.
Recent Activity on AMC for
Hell on Wheels
Hell on Wheels Categories
online staff
Mac McKean, SVP, DIGITAL MEDIA

Hannah Bae, COORDINATOR OF TELEVISION EVERYWHERE

Monica Bhatia, DIRECTOR OF TELEVISION EVERYWHERE

Lee Dayton, SENIOR PRODUCER

Tim Dirks, SENIOR EDITOR & FILM HISTORIAN

John Frankfurt, DIRECTOR OF ONLINE DEVELOPMENT

Mark Heggen, DIRECTOR OF ENTERTAINMENT APPS

Yoshitaka Ito, DEVELOPER

Erica Kelly, COORDINATOR OF DIGITAL MEDIA

Khalilah Martin, MANAGER OF DIGITAL PRODUCTION

Steve Marzolf, DIRECTOR OF DIGITAL VIDEO

Clayton Neuman, DIRECTOR OF DIGITAL CONTENT

Evan Scott, MANAGER OF DIGITAL VIDEO

Ashley Shaw, DIRECTOR OF DIGITAL CONTENT
blogs
Editors
Cory Abbey
,
Elizabeth Cline
,
T Sahara Meer
Contributors
Shavonne Bell
,
Christine Fall
,
Lee Helland
,
Mina Hochberg
,
Carolyn Koo
,
Faran Krentcil
,
Daniel Mangin
,
Eli Rosenberg
,
Robert Silva
,
Alex Zalben
More on AMC
RSS Feeds
Visit More AMC Blogs