Season Finale
Saturday 9/8c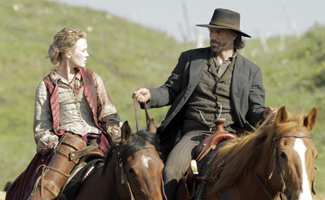 Every week, AMCtv.com will be checking out the Hell on Wheels Talk forum and the Hell on Wheels Facebook page to see what viewers are saying about the series. This week, fans are speculating about the nature of the relationship between gunslinger Cullen Bohannon and newly widowed Lily Bell. Keep reading to see what fans think.
• "I think the fair haired maiden and Mr. Bohannon are going to fall in love!!" — Carrie Pete
• "He has lost his wife, and she has lost her husband, and each has a large set of balls! 1+1=2." — Dale Johnson
• "I think they both lily and cullen could use a day at the spa about now." — NickCR
Log onto the Hell on Wheels Talk Forum to join in on conversations, or to start a topic of your own.
Posted by AMC.com
November 24, 2011 1:00 AM
Features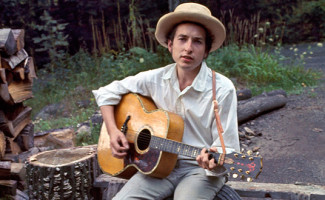 "I Shall Be Released (Take 2)" is taken from the brand new album The Basement Tapes Complete, performed by Bob Dylan and The Band and written by Bob Dylan.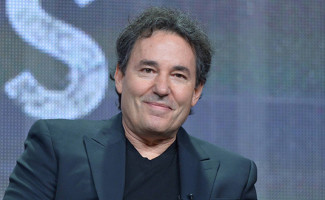 Post your queries about Hell on Wheels, then check out John's exclusive fan Q&A during the week of November 24 to find out if he answered yours.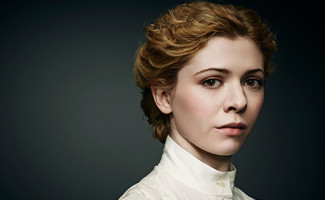 The Hell on Wheels actress talks about shooting her final scene and a surprise from the crew on her last day of filming.
Recent Activity on AMC for
Hell on Wheels
Hell on Wheels Categories
online staff
Mac McKean, SVP, DIGITAL MEDIA

Hannah Bae, COORDINATOR OF TELEVISION EVERYWHERE

Monica Bhatia, DIRECTOR OF TELEVISION EVERYWHERE

Lee Dayton, SENIOR PRODUCER

Tim Dirks, SENIOR EDITOR & FILM HISTORIAN

Kevin Dreyfuss, VP, DIGITAL CONTENT

John Frankfurt, DIRECTOR OF ONLINE DEVELOPMENT

Mark Heggen, DIRECTOR OF ENTERTAINMENT APPS

Khalilah Martin, MANAGER OF DIGITAL PRODUCTION

Steve Marzolf, DIRECTOR OF DIGITAL VIDEO

Clayton Neuman, DIRECTOR OF DIGITAL CONTENT

Annmarie Nye, DIRECTOR OF DIGITAL MEDIA

Evan Scott, MANAGER OF DIGITAL VIDEO
Contributors
Shavonne Bell
,
Christine Fall
,
Lee Helland
,
Mina Hochberg
,
Carolyn Koo
,
Faran Krentcil
,
Daniel Mangin
,
Eli Rosenberg
,
Robert Silva
,
Alex Zalben
More on AMC
RSS Feeds
Visit More AMC Blogs