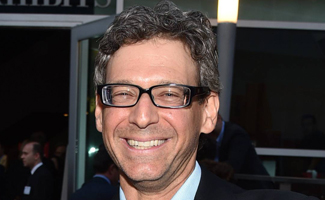 In Part I of this interview with Jonathan Lisco, the Halt and Catch Fire showrunner and executive producer talks about the true nature of Joe MacMillan and the parts of himself in the show's characters.
Q: You wrote Episode 4, "Close to the Metal." How does showrunning compare to writing? What's unique about each?
A: Writing, in its purest form, is a solitary exercise. You sit in a room and bang your head against the wall (metaphorically speaking, mostly), as you try to create something from nothing, as you confront the blank page. Showrunning, on the other hand, is hardly just writing. It's running the writers' room, supervising the invention, the story-telling; but it's also managing all aspects of the production and the post-production side. What's interesting and potentially crazy-making about that is that writers who wind up becoming show-runners often get more than they bargained for, because they began sitting by themselves in their underwear, so to speak, trying to crank out stories all alone in the wee hours. Then suddenly they're expected to be the head writer, a leader, and on top of that, they're asked basically to run a corporation. Oversee this 100-headed monster called a television show. Luckily, in the case of Halt, I have two wonderful, indispensable partners who help me with many of the non-writing aspects of the show, Mark Johnson and Melissa Bernstein. I also have Jeff Freilich our great producer in Atlanta managing the day-to-day. So though technically I am running things, and that is my ultimate responsibility, anyone on the inside knows it takes a village of very smart and committed people to make a show function.
Q: We asked Lee Pace if he thought his character, Joe MacMillan, was a good guy, bad guy or something in between. What do you make of him? Continue reading "Halt and Catch Fire Q&A – Jonathan Lisco (Showrunner and Executive Producer), Part I" »