Press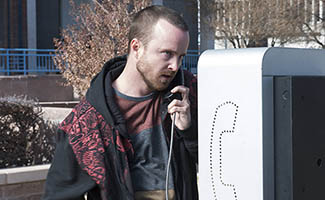 This week, Aaron Paul and his wife are honored for their philanthropy, while Bryan Cranston is the subject of some very early Oscar talk for next year. Plus, Giancarlo Esposito talks Breaking Bad at a recent panel. Read on for more:
• Variety reports that Aaron Paul and his wife, Lauren Parsekian, were honored at the annual unite4:humanity event with the Unite2gether Award for their philanthropic work.
• Oscar talk for 2016 is already starting — and The Huffington Post thinks Bryan Cranston could get a best actor nod for his role in Trumbo, which "could resonate with Oscar voters looking to make amends," while The Hollywood Reporter thinks Trumbo is a best picture candidate. Vox also sees Trumbo making an impact since it's "certainly an Oscar-friendly story, starring Bryan Cranston, the sort of actor it would be easy for the Oscars to embrace."
• BGR reports that Giancarlo Esposito's favorite Breaking Bad scene is the one where he utters, "I will kill your wife. I will kill your son. I will kill your infant daughter."
Continue reading "Aaron Paul Honored for Charity Work; Early Oscar Talk for Bryan Cranston" »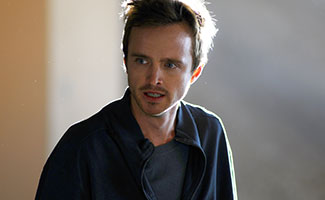 This week, Vulture spotlights Breaking Bad's presence on Netflix, while Aaron Paul reveals the loves of his life to Independent.ie. Plus, Steven Michael Quezada discusses playing Gomez with Kansas City Live. Read on for more:
• Vulture's list of the best TV shows on Netflix right now includes Breaking Bad, saying, "Bryan Cranston's virtuosic performance as teacher turned meth-dealer Walter White shape-shifts through each season of this sprawling, superlative drama until he (and it) becomes pretty much the greatest thing ever to have happened in front of your eyeballs."
• Aaron Paul shares the loves of his life with Independent.ie, from his wife to Shel Silverstein's The Giving Tree.
• Interviewed on Kansas City Live, Steven Michael Quezada talks about playing Gomez and how it was "good to play a Latino part where I was a good guy all the way to the end."
Continue reading "Vulture Lists Breaking Bad On Netflix's "Best Shows"; Aaron Paul Talks Loves of His Life" »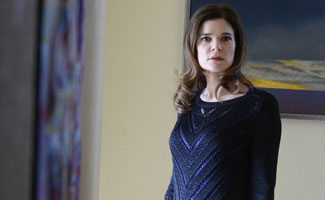 This week, Deadline reports that Betsy Brandt will star in a CBS pilot, while USA Today has a Breaking Bad parody video that's a tribute to Heisenberg. Plus, an exhibit of Breaking Bad character portraits will be on display at a London gallery this weekend. Read on for more:
• According to Deadline, Betsy Brandt has joined the cast of a CBS pilot called Life in Pieces that also stars Colin Hanks.
• USA Today spotlights a Breaking Bad tribute video set to a song called "Heisenberg" that's inspired by Toto's "Africa."
• Digital Spy has the details of a Breaking Bad-themed art exhibit in London that features character portraits from cartoonist Ralph Steadman.
Continue reading "Betsy Brandt Books CBS Pilot; Breaking Bad Parody Tribute Video to Heisenberg" »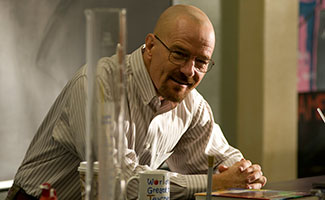 This week, Super Bowl ads feature Bryan Cranston and Aaron Paul, while Anna Gunn is cast in the Criminal Minds spinoff. Plus, the New York Post checks in on Breaking Bad's alums. Read on for more:
• The Huffington Post showcases Bryan Cranston "and the return of Walter White, albeit temporarily," in a Super Bowl ad for Esurance. The Orlando Sentinel considered it the best of the game's celebrity ads, while NJ.com adds that "Cranston's meth dealer is pop culture personified and probably the biggest celebrity snag of the year." Entertainment Tonight says, "Bryan Cranston reprises his role as Walter White from Breaking Bad, and he hasn't lost his menacing touch."
• Aaron Paul narrates a Super Bowl ad for Weight Watchers and was "the perfect choice for this gig, sounding an awful lot like his meth-dealing alter ego Jesse Pinkman from Breaking Bad," according to Co.Create.
• Variety reports that Anna Gunn will co-star opposite Gary Sinise in the proposed spinoff of CBS' Criminal Minds.
Continue reading "Super Bowl Ads Feature Bryan Cranston, Aaron Paul; Anna Gunn Cast in Criminal Minds" »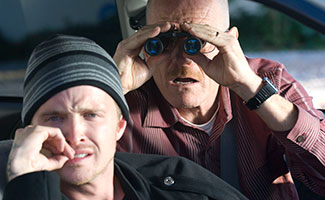 This week, Breaking Bad wins awards from the Producers Guild of America and the Casting Society of America, while Bill Gates talks up the show in a Vox interview. Plus, Dean Norris shows up on Conan. Read on for more:
• The Hollywood Reporter reports that Breaking Bad won the Producers Guild of America's Norman Felton Award for Outstanding Producer of Episodic Television, Drama. In its live blog of the event, Deadline has some snippets of Bryan Cranston's acceptance speech.
• Breaking Bad won a Casting Society of America Artios Award in the Television Series Drama category, according to The Hollywood Reporter.
• Bill Gates, interviewed by Vox, invokes Breaking Bad and its complexity in his explanation of how the world is improving.
Continue reading "Breaking Bad Wins Producing, Casting Awards; Bill Gates Talks Up Bad in Vox Q&A" »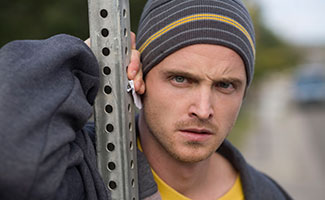 This week, Aaron Paul reveals his favorite Breaking Bad episode to The Irish Times, while Dean Norris talks to Fox News about being known as Hank. Plus, Bustle does a comparison of two of Bryan Cranston's most well-known characters: Walt and Malcolm in the Middle's Hal. Read on for more:
• Asked by The Irish Times to name his favorite Breaking Bad episode, Aaron Paul replies, "My favourite is probably '4 Days Out'."
• Dean Norris, speaking with FoxNews.com, says it's OK if he's forever known as Hank because Breaking Bad was "such a fantastic show to be a part of, and I love Hank Schrader and I loved playing him so if that ends up being the case I have no problem with it."
• To mark the 15th anniversary of Malcolm in the Middle's premiere, Bustle does a "who wore it best" comparison for two iconic Bryan Cranston characters: Hal and Walt.
Continue reading "Aaron Paul Names Favorite Bad Episode; Dean Norris Talks Being Known as Hank" »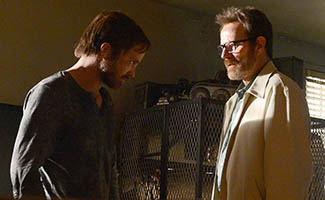 This week, Syracuse.com lauds Breaking Bad's soundtrack, while MythBusters will test the events of Breaking Bad's series finale. Plus, TV Overmind is excited for "the continued reign of Vince Gilligan" on television. Read on for more:
• Syracuse.com ranks the 10 TV shows with "truly phenomenal" soundtracks and places Breaking Bad at No. 3, saying, "A great show needs a great soundtrack, and that's what Vince Gilligan gives us."
• CNET reports that in the new season of the Discovery Channel's MythBusters, the team will test Walt's use of the M-60 in the Breaking Bad series finale.
• TV Overmind is excited this year for "the continued reign of Vince Gilligan," citing both Better Call Saul and CBS' Battle Creek.
Continue reading "Syracuse.com Lauds Breaking Bad Soundtrack; MythBusters to Test Bad Finale" »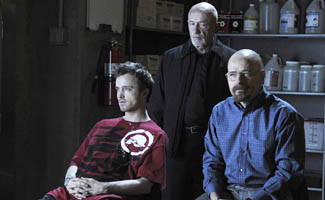 This week, The Huffington Post remembers Breaking Bad's Emmys sweep, while Pedro Almodóvar talks up Breaking Bad to the Financial Times. Plus, Screen Junkies is still traumatized by Walt's death. Read on for more:
• The Huffington Post lists all that was good in pop culture in 2014, including "The Breaking Bad Emmys sweep."
• The Financial Times takes tea with Pedro Almodóvar, who calls Breaking Bad "the culmination of American fictional TV" and describes it as "early Scorsese, the most brutal, most acid television."
• Screen Junkies was scarred by Walt's death, noting, "[Bryan] Cranston's Walter White is nonpareil in his ability to have us all sympathize for a man who was very clearly, well, bad."
Continue reading "HuffPost Remembers Breaking Bad's Emmy Sweep; Pedro Almodóvar Talks Up Bad to FT" »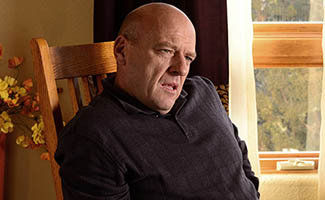 This week, the Los Angeles Times examines the rise of character actors like Dean Norris, while WhatCulture is eager for Vince Gilligan's Battle Creek. Plus, International Business Times recommends binge-watching Breaking Bad. Read on for more:
• The Los Angeles Times lauds the rise of the character actor, citing Dean Norris as an example.
• Vince Gilligan's Battle Creek, debuting March 1 on CBS, is one of WhatCulture's most anticipated TV shows of 2015 because "it's the new series from Breaking Bad's Vince Gilligan."
• International Business Times advises catching up on all five of Breaking Bad's seasons (available on Netflix) ahead of Better Call Saul's February premiere.
Continue reading "LA Times on Dean Norris, Character Actors; WhatCulture Eager for Vince Gilligan Show" »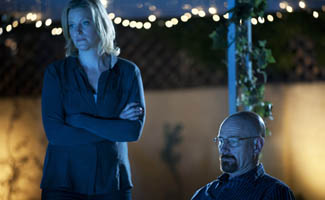 This week, Bryan Cranston and Vince Gilligan bid farewell to The Colbert Report, while Aaron Paul played Luke Skywalker in the live reading of The Empire Strikes Back. Plus, Vulture talks to Cranston and Gilligan about Breaking Bad director Michelle MacLaren. Read on for more:
• Both Bryan Cranston and Vince Gilligan helped see off The Colbert Report in its series finale, and Vulture includes the two of them in an annotated list of a "who's who of who sang good-bye."
• TheWrap and Moviepilot have accounts of Jason Reitman's live read of The Empire Strikes Back, which featured Aaron Paul as Luke Skywalker, and Entertainment Weekly has photos from the event.
• Vulture, calling Michelle MacLaren the best director on TV, talks to Bryan Cranston and Vince Gilligan about her "striking, cinematic, visual storytelling."
Continue reading "Bryan Cranston, Vince Gilligan Sing Adieu on Colbert; Aaron Paul Plays Luke Skywalker" »