Features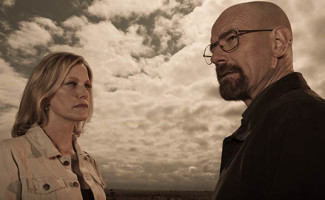 Breaking Bad took home the Artios Award for Outstanding Achievement in Casting in the Dramatic Television Series category.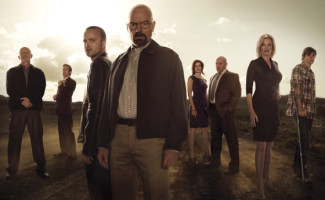 The producers of Breaking Bad took home the prestigious Norman Felton Award for Outstanding Producer of Episodic Television, Drama.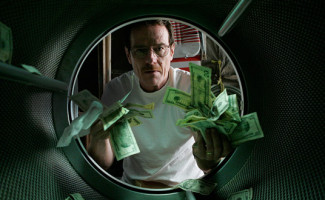 Get ready for the Breaking Bad marathon with Ultimate Fan Games, photo quizzes, cast interviews, behind-the-scenes video and more.
Recent Activity on AMC for
Breaking Bad
Breaking Bad Categories
online staff
Mac McKean, SVP, DIGITAL MEDIA

Kevin Dreyfuss, VP, DIGITAL CONTENT

Hannah Bae, COORDINATOR OF TELEVISION EVERYWHERE

Monica Bhatia, DIRECTOR OF TELEVISION EVERYWHERE

Lee Dayton, SENIOR PRODUCER

Tim Dirks, SENIOR EDITOR & FILM HISTORIAN

John Frankfurt, DIRECTOR OF ONLINE DEVELOPMENT

Mark Heggen, DIRECTOR OF ENTERTAINMENT APPLICATIONS

Khalilah Martin, MANAGER OF DIGITAL PRODUCTION

Steve Marzolf, DIRECTOR OF DIGITAL VIDEO

Clayton Neuman, DIRECTOR OF DIGITAL CONTENT

Annmarie Nye, DIRECTOR OF DIGITAL MEDIA

Evan Scott, MANAGER OF DIGITAL VIDEO

Cory Abbey, SENIOR PRODUCER

Laura Luckenbaugh, ASSISTANT, DIGITAL MEDIA

T Sahara Meer, EDITORIAL DIRECTOR

Ashleen Wicklow, ASSISTANT PRODUCER
Contributors
Shavonne Bell
,
Lindsay Case
,
Elizabeth Cline
,
Mina Hochberg
,
Carolyn Koo
,
Faran Krentcil
,
Daniel Mangin
,
Pamala Steven
More on AMC
RSS Feeds
Visit More AMC Blogs