Interviews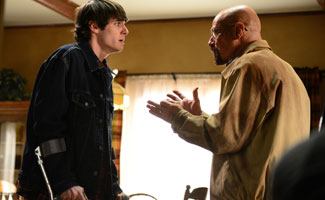 Always kept in the dark about his father's nefarious line of work, Breaking Bad's Walter White Jr. was often the show's only bright spot. AMC asked actor RJ Mitte to look back on his most meaningful Walt Jr. moments. Find out what makes these scenes memorable for the actor and watch clips of the scenes themselves below. Then tune in to the Breaking Bad Binge every Sunday starting at 5/4c to see the full episodes.
Walt Defends Walt Jr. - Season 1, Episode 1, "Pilot"
"It was exciting because it was my first show right out of the gate and I was given this powerful scene that I got to work with Bryan and Anna on. Not only that, we did some improv on that scene. It was a lot of fun, and it was all so new."
Continue reading "Breaking Bad Binge – RJ Mitte on Five of His Favorite Walt Jr. Scenes" »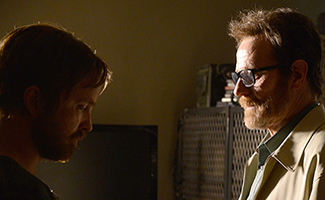 Although he flunked Mr. White's chemistry class, Breaking Bad's Jesse Pinkman proved himself as good a meth cook as Walt — and sometimes a better man. AMC asked actor Aaron Paul to look back on his most memorable Jesse moments. Find out what makes these scenes special to Paul, watch clips of the moments themselves, then tune in to the Breaking Bad Binge on Sunday nights at 5/4c to see the full episodes.

Walt's Proposal to Jesse - Season 1, Episode 1, "Pilot"
Airs During Breaking Bad Binge: Sunday, August 10 at 5/4c

I love this scene because this is where the true journey begins for Mr. White and Jesse Pinkman. This is the decision that changes both of their lives forever.
Continue reading "Breaking Bad Binge – Aaron Paul Shares Five of His Favorite Jesse Pinkman Scenes" »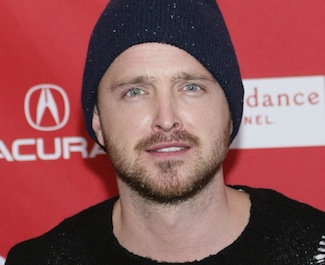 In this exclusive interview with amc.com, Breaking Bad star Aaron Paul talks about his latest film Hellion, in which he plays an alcoholic widower who struggles with a delinquent, motocross-racing son (newcomer Josh Wiggins) and a sister (Juliette Lewis) who believes she knows best. Paul discusses what it was like to play a father for the first time, his future as a producer, and his thoughts on the upcoming Breaking Bad spinoff Better Call Saul.
Q: The character of Hollis in Hellion is a real change of pace for you. What was it like to play your first father role?
A: It was definitely different, but it was a lot of fun. It was all pretty much on the page, so it was very easy. All the characters are so well-developed. That's the reason why I had to jump at the opportunity to do this. I just fell in love with the script.
Q: Did you draw inspiration from any other films that portray troubled fathers?
Continue reading "Q&A – Aaron Paul Discusses His New Flick Hellion and His Hopes to Join Better Call Saul" »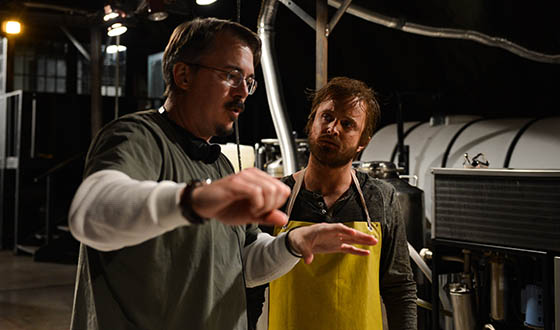 In Part II of Vince Gilligan's two-part fan interview, the Breaking Bad creator and executive producer talks about why he likes casting comedians and some of his favorite Breaking Bad tributes. (Click here to read Part I of Vince Gilligan's interview.)
Q: Why was it important for you to hire comedy actors and stand-up comedians such as Bill Burr or Lavell Crawford? – Random French Guy
A: It wasn't like we went looking to hire comedians, it's just that I've got a theory that if you can do comedy — first of all you have to be able to act, and there are plenty of stand-up comedians who are not actors — but if you are an actor at heart and you are also a comedian, you can also do drama. People like Bob Odenkirk and Bill and Lavell who happen to be very funny also happen to be very good for the roles that we hired them for. Sharon Bialy and Sherry Thomas, our casting people, brought us actors I'd never heard of before. I have to confess I was not familiar with Bill Burr or his stand-up until Sharon and Sherry brought him to my attention. He was one of those actors brought to my attention before we even had a part for him. And that's how good Sharon and Sherry were. 
Q: Did you base Skyler's character on a strong woman in your life? – Indigo Luna
A: I've always enjoyed being around women and working with them, and two of my three main producers on the show were women: Michelle MacLaren and Melissa Bernstein. Michelle MacLaren has directed more episodes of Breaking Bad than anybody else. So I just gravitate towards women and in a sense there's a little piece of these women in Skyler and my mom and my girlfriend Holly — you know strong women who are real smart and want to do the right thing. The part of Skyler that knuckles in and gives in to Walt is more of an invention that I didn't really base on anybody. That's one of the tragedies of the series.
Q: Did you write scenes with certain songs in mind, or did that come later on? – BreakingSad
A: Every now and then we'd have an idea for a song in advance while writers and I were all putting our heads together to figure out the story at hand. That didn't happen that often, but one example of that is when we came up with the teaser set to the song "Windy," by The Association. We had the teaser with Wendy the loveable meth whore going through an average day at work and servicing a lot of Johns and the whole time this bubbly 60s pop song is playing. For the most part, the music was picked later by Thomas Golubić, our wonderful music supervisor. And then the other side of the musical equation is the composed music which was all written by Dave Porter. Sometimes, being the greedy person that I am I'd say to them can you both give me something, and then I'll decide after you both show me what you've got. I always felt a little guilty about doing that, but there's an old expression, "Don't rob me of any riches," and that's a philosophy I had.
Q: On the Internet there's some nice comic creativity from fans of Breaking Bad. Do you sometimes look at these sites? – jzvbb
Continue reading "Breaking Bad Creator Vince Gilligan Answers Fan Questions – Part II" »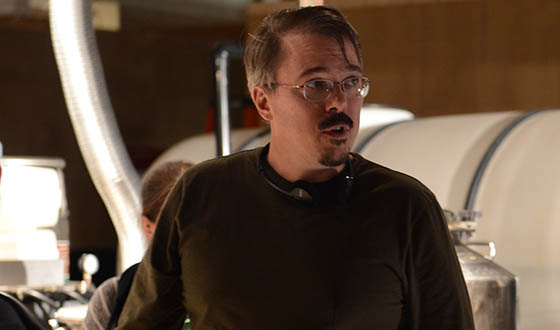 In Part I of Vince Gilligan's two-part fan interview, the Breaking Bad creator and executive producer talks about the origins of Heisenberg's blue meth and the show as a sociological experiment. (Click here to read Part II of Vince Gilligan's interview.)
Q: What was the first character you created apart from Walt? Also, how much of the series is improvised by the actors? – Trionout
A: Every now and then Bryan Cranston might come up with a different line or two, but on the whole the actors stuck pretty closely to the script. I would say it's not much in the way of improvisation, but the writers and I didn't worry too much if an actor transposed the word "the" with the word "a," or other stuff like that. And as far as the second character created, I can't say for sure because I'm not sure I remember 100 percent. I probably started with Walter White and fanned outward from him. I probably thought about who would a guy like that would be married to, so most likely Skyler was the second character I created.
Q: I'm very interested to hear what other possible endings you came up with on the journey, and at what point you realized that the ending you had was the right one. – Horton Jupiter
A: It took the longest time to come up with that ending, probably the better part of a year. I had a lot of worries along the way that we weren't going to come up with a proper ending. We had this image for the longest time that was more or less the ending that you saw — except that instead of going to the meth lab, Walt went on and stumbled down the street and collapsed and he died on his own in a hospital hallway without anybody realizing who he was. Or we had a version where Walt actually survived and maybe Skyler or Junior and the whole family were wiped out. Stuff like that we considered but probably didn't think about for too long because our guts told us that was just too dark and too depressing. We wanted the right balance of Walt paying for his sins and yet we wanted some sort of a note of triumph at the end of it all. He got a whole lot of money to his family; trouble is he's destroyed his family in the meantime. Even the pick of the final song of the series reflects that – the Badfinger song has got a tinge of sadness to it and yet the chord structure is almost kind of triumphant.
Q: Since you never took chemistry, I understand, I'm wondering how you knew the subject contained such a wealth of magic plot devices and what the research process was like. – Elizabeth
A: I never took chemistry and I feel that's a shame. I actually wish I had. I was a bit intimidated by math in high school. I signed up for calculus and after about the first day or two I felt that it was so overwhelming that I changed to a typing course and learned how to type, which actually was pretty helpful given my chosen career. But I wish I had not allowed myself to be intimidated out of taking science and math courses. Having said all of that, even though I don't have a proper school understanding of chemistry, I read a lot of Popular Science magazine, and I have a lot of a layman's love for science and chemistry and physics. I knew enough from watching Mr. Wizard and Bill Nye the Science Guy that chemistry was obviously a very fascinating subject. But of course, the science on Breaking Bad sounds so real because of the expert help we received, starting with Dr. Donna Nelson at the University of Oklahoma. She was our technical advisor on the show – we would come up with some of these ideas and then run them by her and see if they made sense.
Q: I was wondering if you would comment on the origins of the blue color of Heisenberg's meth? – Brenda Neary
Continue reading "Breaking Bad Creator Vince Gilligan Answers Fan Questions – Part I" »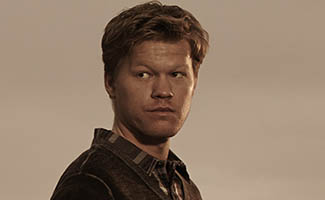 Jesse Plemons, who plays Todd Alquist on AMC's Breaking Bad, talks about fan reactions to his character and his Internet nickname, "Meth Damon."
Q: What do you think of peoples' reactions to your character this season?
A: Any time I run into someone, I get the full spiel. And hearing from my family and friends it's pretty entertaining, given that I shot this a few months ago. It's been pretty exciting to see. I usually just watch it at my house with friends, and then immediately following the last scene, I get on a conference call with my parents. The last show my mom called and said she was sick.
Q: What are some shout-outs you get from strangers?
A: It's sort of a general excitement and unease when they approach me. It's all sort of along the lines of, "I can't believe what you did."
Q: There's a meme floating around calling Todd "Meth Damon." How do you feel about the nickname?
A: I think I saw that last season, now it's really circulating, a few people have sent me that. I'll take it, I'll be Matt Damon. That's fine with me. When I was younger, I played him as a young boy in All the Pretty Horses. And my aunt and my mom, when I was young, they said I was going to grow up and look like him, so they were actually the first to notice that.
Q: How do you feel about playing a character who appears to have no moral compass?
A: It's been fascinating. Those are the types of parts that terrify you. And the reason you want to act is to continue to explore every different part of the human psyche.
Q: Do you have any theories about Todd?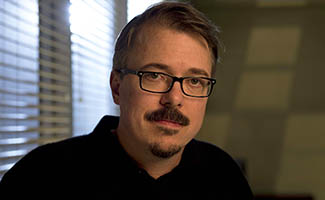 Breaking Bad's Series Finale airs this Sunday at 9/8c so if there's anything you've been dying to know about your favorite TV series ever, now's the time to ask: The show's creator and executive producer Vince Gilligan will be answering as many fan questions as he can in an interview posted on amc.com next week. Simply leave your queries in the comments section below from now until 10AM | 9c on Wed., Oct. 2, then check back later in the week to see if he's picked yours to answer.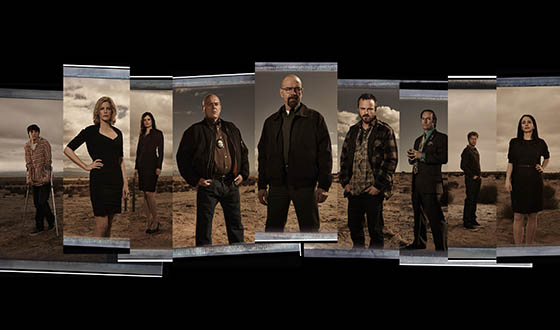 After 5 seasons, 61 episodes, 2 rounds of chemotherapy, 7 barrels of cash and countless instances of the word "Bitch!", the Breaking Bad Series Finale airs this Sun., Sep. 29 at 9/8c. Before the curtain falls, revisit some of the greatest moments in the series as the Breaking Bad cast — including Emmy-winners Bryan Cranston, Aaron Paul and Anna Gunn — recount some  personal favorites.
Bryan Cranston
Walt watches Jane choke to death.
Season 2 Episode 12, "Phoenix"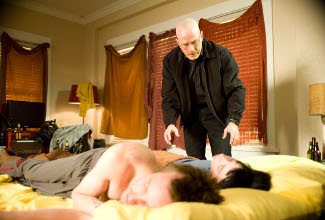 "The most profound scene for me to play in the series was in the second season when Walt witnessed the choking death of Jane, Jesse's girlfriend. Profound for the character because it was a turning point for Walt. At that moment he accepted collateral damage in the pursuit of his goal. Through his act of omission he became someone who was now desensitized to death. Profound, also, for me as a person because when I was staring down at the actor, Krysten Ritter (she put her all into it), effectively choking to death, I saw humanity slipping away. She was just a young girl, and some parent, somewhere is going to grieve. Involuntarily, Krysten's face was replaced by my own daughter's face. It made me gasp.  The worst nightmare for any parent, a child dying before your eyes, became a surreal experience for me. I was distraught afterward. It is the price that actors pay for allowing ourselves to be open and vulnerable to emotion; we run the risk of reliving or imagining painful memories."
Aaron Paul
Jesse recounts killing a "problem dog" — Gale Boetticher.
Season 4 Episode 7, "Problem Dog"
"When Jesse confesses to his group how he had to put down the 'dog'—I love this because it allowed Jesse to finally (somewhat) confess his sins."
Continue reading "The Breaking Bad Cast Recount Favorite Scenes" »
Actress Laura Fraser, who plays Lydia Rodarte-Quayle on Breaking Bad, talks about why she had to flee America for the summer and how her character is like Darth Vader.
Q: Last season, Lydia was almost toast. What did you know about her going into this season? 
A: It was scary. I kind of felt that her life was always in danger, and she could go at any point. I never really felt safe. I think Vince Gilligan said she's like Darth Vader in Louboutin. I feel like the last couple of episodes this season, her humanity is compromised beyond redemption; she's teetering on the edge and I don't know if she'll ever escape the dark side.
Q: Lydia doesn't always do a good job of keeping quiet. Have you been able to keep your lips sealed about the show's ending?
A: I live in upstate New York, but I've been out of the country for a couple months, just hanging out with friends and family. I was worried that I was accidentally going to disclose something and go, "This is how it ends!" so I sequestered myself here. I was a wee bit worried at first, because I didn't really know how you do this little thing of teasing a story line, and I've just kind of copied the other actors. It does initially seem extremely strange to talk about something without talking about it.
Q: Tell me a little bit about the underground meth lab you visit with Todd. Had you ever been to a subterranean lair like that before?
A: Oh yeah I go to subterranean meth labs like that. I love them, I have one in my home! I loved shooting that; I thought that set was brilliant. As I read it, and saw what she does, it was like there was another level of her as a demented sociopath. She's bonkers!
Q: Todd comes on to your character a bit this season. How do you feel about people who flirt in work situations?
A: Another creepy little layer to Todd. It's not right! I always think about Todd and Lydia. Lydia is not well, so how sick is Todd that he has a crush on her? They'd make an interesting little couple. It's a shame for Todd though because Lydia is using his puppy dog crush as a way to manipulate him.
Q: Lydia struggles with the quality of her product after Walt leaves the game. Have you ever been in charge of a group of people who were just not delivering the goods? 
Continue reading "Q&A – Laura Fraser (Lydia Rodarte-Quayle)" »
Dean Norris, who plays Hank Schrader on AMC's Breaking Bad, talks about punching Bryan Cranston and how the final episodes were like a greatest hits tour. 
Q: For the last few seasons, Hank has become much more of a protagonist. Have your friends and family weighed in on this epic showdown between good and evil?
A: It's kind of the talk of the town out here. I like when I hear people say,  "Oh, man, we feel for Hank now in a way maybe we didn't before." To make it hard for them to root for Walt is something that I hope occurs.
Q: How good did it feel to punch Walter White?
A: It felt pretty damn good. I told him before we did it, "I've done this a long time, and I've only messed up a couple of times and actually hit somebody, but I'm feeling pretty good today." Just to make him a little nervous. That scene was epic to do. That's an example of something that comes out of nowhere in Breaking Bad, but then makes sense at the end. We completely expected to play cat and mouse for at least several episodes. But to have it come in the first episode and to confront it shocked us both.
Q: How about some other scenes this season: the tense scene with Skyler in the diner, Marie trying to take baby Holly from Skyler's arms. What were those like to shoot?
A: The Skyler scene was a long day. Everything this year has been really strenuous, because they're all really really emotional scenes. They're tiring and long days, but fulfilling. I've only had one big scene with Skyler prior to this. I've had scenes where we're all together and she's in it. Same thing with Aaron [Paul]. I haven't had that many scenes with him the whole series, so it's sort of like a greatest hits tour: you get to go have great scenes with everybody in the show.
Q: Where can I get a Schraderbrau? Is there really a Breaking Bad homebrew?
A: I'm talking to Anheuser-Busch about putting that deal together — no. I wish. If you want to call Johnny Walker Black our homebrew, maybe, but we haven't had any in particular.
Q: What is it like to see Breaking Bad become such a phenomenon?