Complete Series Marathon
Starts Sunday 10AM/9c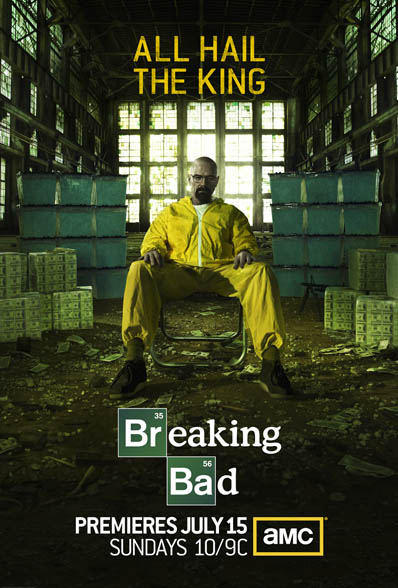 Today AMC unveiled the official Season 5 poster for Breaking Bad. The artwork features Walter White (Bryan Cranston) seated in a warehouse and surrounded by his infamous blue meth and stacks of cash. Above him the tagline reads, "All Hail the King." Click here to see a larger version of the poster. Breaking Bad Season 5 premieres Sun., Jul. 15 at 10/9c on AMC.