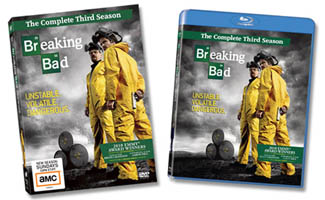 Throughout Breaking Bad Season 4, AMC will award Talk Forum commenters quoted in our weekly "What You're Saying" post with prizes (limit one per person).This week, commenters will receive Season 3 DVD sets. Next week: Heisenberg T-shirts.
Breaking Bad fans are buzzing this week about Brock's sudden illness and trip to the hospital, with commenters on the Talk Forum debating whether or not Brock was poisoned — and if so, by whom. Here's a sampling of what people are saying:
• "I just think its a BIG stretch that anyone poisoned him. If he did get into the poison at all. Someone already used the term 'red herring.'" — Handysmurf
• "This is Breaking Bad here, they wouldn't just introduce something like this and have it be a complete coincidence. Would you be satisfied with the explanation that the kid just happened to get sick on the same day Jesse randomly lost his ricin cigarette?" — tonyg567
• "Gus poisoned the kid. It was his appropriate response to Jesse not signing off on killing Walt." — Wayne
Log onto the Talk forum to join in any of these conversations or start a Breaking Bad topic of your own.
Posted by Carolyn Koo
October 6, 2011 12:00 AM
Features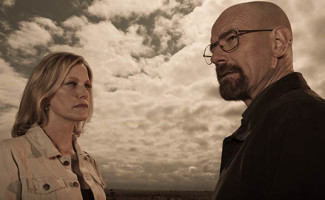 Breaking Bad took home the Artios Award for Outstanding Achievement in Casting in the Dramatic Television Series category.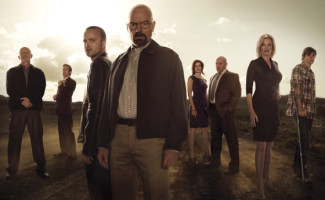 The producers of Breaking Bad took home the prestigious Norman Felton Award for Outstanding Producer of Episodic Television, Drama.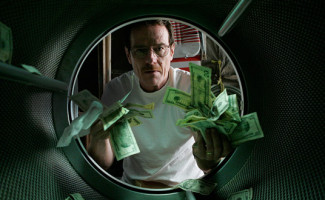 Get ready for the Breaking Bad marathon with Ultimate Fan Games, photo quizzes, cast interviews, behind-the-scenes video and more.
Recent Activity on AMC for
Breaking Bad
Breaking Bad Categories
online staff
Mac McKean, SVP, DIGITAL MEDIA

Kevin Dreyfuss, VP, DIGITAL CONTENT

Hannah Bae, COORDINATOR OF TELEVISION EVERYWHERE

Monica Bhatia, DIRECTOR OF TELEVISION EVERYWHERE

Lee Dayton, SENIOR PRODUCER

Tim Dirks, SENIOR EDITOR & FILM HISTORIAN

John Frankfurt, DIRECTOR OF ONLINE DEVELOPMENT

Mark Heggen, DIRECTOR OF ENTERTAINMENT APPLICATIONS

Khalilah Martin, MANAGER OF DIGITAL PRODUCTION

Steve Marzolf, DIRECTOR OF DIGITAL VIDEO

Clayton Neuman, DIRECTOR OF DIGITAL CONTENT

Annmarie Nye, DIRECTOR OF DIGITAL MEDIA

Evan Scott, MANAGER OF DIGITAL VIDEO

Cory Abbey, SENIOR PRODUCER

Laura Luckenbaugh, ASSISTANT, DIGITAL MEDIA

T Sahara Meer, EDITORIAL DIRECTOR

Ashleen Wicklow, ASSISTANT PRODUCER
Contributors
Shavonne Bell
,
Lindsay Case
,
Elizabeth Cline
,
Mina Hochberg
,
Carolyn Koo
,
Faran Krentcil
,
Daniel Mangin
,
Pamala Steven
More on AMC
RSS Feeds
Visit More AMC Blogs