Complete Series Marathon
Mondays 8/7c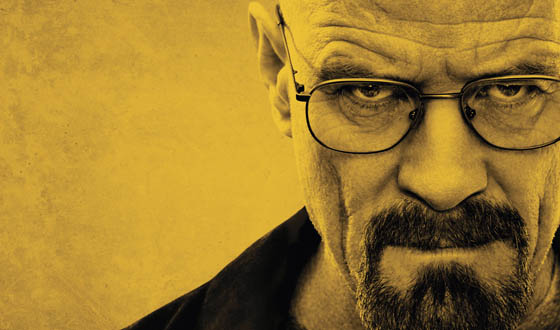 AMC's Emmy® Award-winning drama Breaking Bad will be back with a vengeance this Sun., Jul. 17 at 10PM | 9C. Created by acclaimed writer, producer, and director Vince Gilligan and produced by Sony Pictures Television, the series has been hailed as "TV's best" (Newsday), "mesmerizing" (LA Times) and "…among the very elite in television" (San Francisco Chronicle). Now, in its fourth season, danger has become a way of life for chemistry teacher-turned-drug-kingpin Walter White (Bryan Cranston), who has embraced his drug-world alter ego with chilling purpose. Even his once tranquil family life has taken a dark turn, as Walt continues to juggle his roles as fatherly provider and drug manufacturer.
To learn more about the new season, check out the official Breaking Bad Season 4 trailer, then look at some sneak peek photos from the season premiere, "Box Cutter". You can also go behind-the-scenes with this video of the cast and crew talking about Season 4 and another video with the Breaking Bad cast sharing insights on Season 3′s biggest cliffhangers.
Breaking Bad Season 4 premieres Sunday at 10PM | 9C on AMC