Complete Series Marathon
Starts Sunday 10AM/9c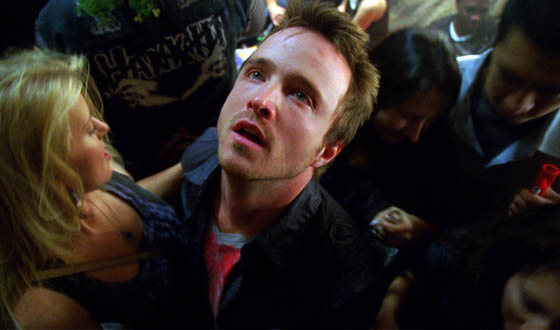 Jesse's three-day party in Episode 2, "Thirty-Eight Snub" wasn't just taxing on revelers like Badger and Skinny Pete. It was also challenging for the Breaking Bad crew, which had to design it, light it and shoot it. In this new video, Emmy-winning cinematographer Michael Slovis describes what went into planning Jesse's rager, from building a studio replica of the house to developing a "new language in the vocabulary of Breaking Bad" capable of conveying Jesse's turbulent state of mind. Check out the video and see for yourself what it takes to throw an on-screen bash of epic proportions.