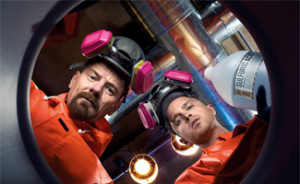 This week, Bryan Cranston compares his newest character, President Lyndon Johnson, with his most well-known, Walt and Jonathan Banks is cast in a new movie. Read on for more:
• According to The Wall Street Journal, Bryan Cranston, starring on Broadway as Lyndon Johnson, says the 36th president and Walt were "both very powerful, strong-willed, smart, damaged. In both cases, ego had a large part of what downfall they had."
• Jonathan Banks has been cast in Term Life, a crime thriller to be directed by Peter Billingsley, according to The Hollywood Reporter.
• Hypable taps Aaron Paul as a future Oscar nominee, calling him "one very busy man, jumping from project to project and covering almost every genre on the way."
Continue reading "Bryan Cranston Compares Walter White to LBJ; Jonathan Banks Cast in New Movie" »