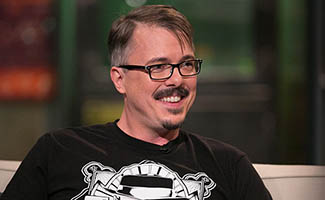 This week, The Independent compiles a list of everything there is to know about Better Call Saul so far, while Vince Gilligan admits he has more of a "laid back" approach to writing. Plus, the producers are coy about the return of Gus with NME. Read on for more:
• The Independent sifts through the deluge of information being released about Better Call Saul and makes a list of everything there is to know so far about the show.
• The Fresno Bee has some excerpts from Vince Gilligan's interview at the TV Critics Tour, including insights into his writing process for Breaking Bad and Better Call Saul and why the Better Call Saul start date was pushed back.
• NME reports on Vince Gilligan's coyness about the possible return of Gus, as he says, "There's so much more to say about Gus (Giancarlo Esposito)… Having said that, we're trying to make something that stands on its own."
Continue reading "The Independent On Everything We Know About Better Call Saul; Vince Gilligan Talks Writing" »