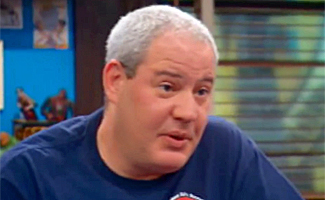 Jay and Silent Bob's Secret Stash employee "Sunday Jeff" talks about how he first met Walt and the coolest item he's seen come into the store.
Q: You started off as a customer at the Stash. What made you decide to start working there?
A: I was asked by Walt. This was when the store was in a different place, a much smaller location. Walt was really the only one working there. They ended up moving to the bigger store they're currently in now. Walt only had one or two days off a month, so he was looking for somebody to help out, and he happened to ask me. He turned his best customer into an employee.
Q: You're also a collector of rare toys. What's the rarest item you own?
A: That's tough, I've got a bunch of them. But one is an odd Indiana Jones — it's not an old toy, it's just not common. Back in the day, it was about a $7,000 figure. It was an import, so it was strictly limited to overseas. It was really a Japanese figure. There were only about 3,000 made, but they were never really sold in the United States, so that's what makes it so rare.
Q: When did you start collecting and why?
Continue reading "Comic Book Men Q&A – Sunday Jeff" »